First-Semester Grad Student Upends Entire Field
Nick Brown spelled bullshit and managed to debunk an entire academic subfield.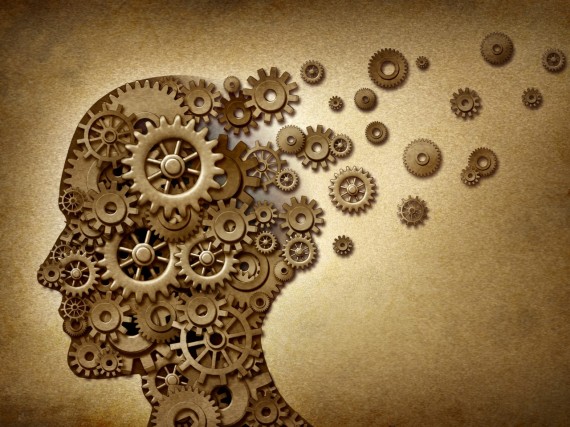 "Nick Brown Smelled Bull" details in long form how, as the subtitle puts it, "A plucky amateur dared to question a celebrated psychological finding. He wound up blowing the whole theory wide open."
The lede sets the stage:
It was autumn of 2011. Sitting in a dimly lit London classroom, taking notes from a teacher's slides, Nick Brown could not believe his eyes.

By training a computers man, the then-fifty-year-old Brit was looking to beef up his people skills, and had enrolled in a part-time course in applied positive psychology at the University of East London. "Evidence-based stuff" is how the field of "positive human functioning" had been explained to him—scientific and rigorous.

So then what was this? A butterfly graph, the calling card of chaos theory mathematics, purporting to show the tipping point upon which individuals and groups "flourish" or "languish." Not a metaphor, no poetic allusion, but an exact ratio: 2.9013 positive to 1 negative emotions. Cultivate a "positivity ratio" of greater than 2.9-to-1 and sail smoothly through life; fall below it, and sink like a stone.

The theory was well credentialed. Now cited in academic journals over 350 times, it was first put forth in a 2005 paper by Barbara Fredrickson, a luminary of the positive psychology movement, and Marcial Losada, a Chilean management consultant, and published in the American Psychologist, the flagship peer-reviewed journal of the largest organization of psychologists in the U.S.

But Brown smelled bullshit. A universal constant predicting success and fulfillment, failure and discontent? "In what world could this be true?" he wondered.
As you've likely gathered by now, Brown's nose did not deceive him. He had intuitively, by mere exposure to a summary of the research in a single lecture, judged that a major theory that had survived not only peer review in the field's flagship journal but six years in print—spawning a whole subfield of likeminded research in the meantime—was based on nonsense math.
It's a detailed yarn that defies excerpting. Essentially, Brown sent emails out to some psychologists he'd found on Google that looked like they might be sympathetic to his cause, found one in the form of Harris Friedman of the University of Florida, and they in turn reached out to Adam Sokal, the mathematician best known for publishing a hoax paper in a prestige postmodern cultural studies journal fifteen years ago. Together they fought crime. Or, rather, they thoroughly destroyed the original article such that Fredrickson threw Losada under the bus and then continued to go after Fredrickson.
I recommend it in full.
For those without a lot of time on their hands—but then, what are they doing here?—an less detailed recounting can be found at the Chronicle of Higher Education.  It concludes:
Papers turn out to be flawed all the time. But this was a widely cited paper that has remained a powerful talking point in the how-humans-flourish literature for years. And the timing of the Brown paper is not good for social psychology, which is struggling with the problem of results that can't be replicated, with high-profile researchers—like Diederik Stapel—who turn out to be con artists. Having two big names in the field, Fredrickson and Seligman, admit that they didn't even understand the ratio they featured in presentations and popular books doesn't exactly inspire confidence.

Fredrickson says she has no regrets and sees what happened as a consequence of "pushing the boundaries of what the science of emotion can offer."

Both Sokal and Brown say they are surprised that no one, before now, had taken a more skeptical look at such a revolutionary ratio. "The main claim made by Fredrickson and Losada is so implausible on its face that some red flags ought to have been raised," Sokal writes in an e-mail. "At this point I can't resist drawing the analogy with the reaction of the editors of Social Text to a certain strange manuscript that appeared on their desks in the fall of 1995."
I would note that the website peddling Fredrickson's now thoroughly debunked "magic ratio" remains up. It does contain a link to a note she published in response to the original article, but it, too, is complete bullshit.