Food Shortages in Our Future
The bad news keeps on coming.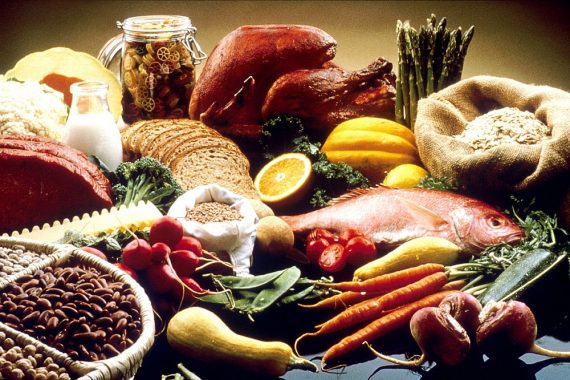 AP ("America could be 'perilously close' to meat shortages, as slaughterhouses shut down and hundreds of workers test positive for COVID-19"):
Hundreds of workers at a South Dakota plant that supplies up to 5% of all pork in the US caught the coronavirus. Now, the facility has become one of a number of meat processing plants across the US to close, sparking fears of meat shortages. 

On Sunday, Smithfield Foods — the largest pork supplier in the US, which produces brands such as Smithfield and Nathan's Famous as well as supplying ingredients for fast-food chains including McDonald's — announced it would close its Sioux Falls, South Dakota facility. 

[…]

The New York Times reports that JBS USA, the largest meat processor in the world, has had one worker at a Colorado facility die and closed a Pennsylvania plant for two weeks. Cargill also closed a facility in Pennsylvania.

Tyson closed a pork plant in Iowa after more than two dozen workers tested positive for COVID-19, The Times reports. Three people who worked at a Tyson plant in Camilla, Georgia have died, including 55-year-old Annie Grant who continued to work while ill.

[…]

Closures have sparked concerns regarding possible shortages. Supply chain disruptions and the closure of commercial buyers, such as restaurants, cruise lines, and theme parks, have already prompted some farmers to destroy massive amounts of products such as milk and vegetables, even as stores like Costco and Walmart face shortages. 

"These facility closures will also have severe, perhaps disastrous, repercussions for many in the supply chain, first and foremost our nation's livestock farmers," Smithfield said in Sunday's statement. "These farmers have nowhere to send their animals." 
It's not just meat processing.
NYT ("U.S. Food Supply Chain Is Strained as Virus Spreads"):
The nation's food supply chain is showing signs of strain, as increasing numbers of workers are falling ill with the coronavirus in meat processing plants, warehouses and grocery stores.

The spread of the virus through the food and grocery industry is expected to cause disruptions in production and distribution of certain products like pork, industry executives, labor unions and analysts have warned in recent days. The issues follow nearly a month of stockpiling of food and other essentials by panicked shoppers that have tested supply networks as never before.

Industry leaders and observers acknowledge the shortages could increase, but they insist it is more of an inconvenience than a major problem. People will have enough to eat; they just may not have the usual variety. The food supply remains robust, they say, with hundreds of millions of pounds of meat in cold storage. There is no evidence that the coronavirus can be transmitted through food or its packaging, according to the Department of Agriculture.

Still, the illnesses have the potential to cause shortages lasting weeks for a few products, creating further anxiety for Americans already shaken by how difficult it can be to find high-demand staples like flour and eggs.

"You might not get what you want when you want it," said Christine McCracken, a meat industry analyst at Rabobank in New York. "Consumers like to have a lot of different choices, and the reality is in the short term, we just don't have the labor to make that happen."
As with masks, the advice to avoid hoarding and panic buying because the shelves would soon be stocked at normal levels was very bad, indeed.