Former President George H. W. Bush in Intensive Care
A day after burying his wife of 73 years, the 41st President was hospitalized for an infection that had spread to his blood.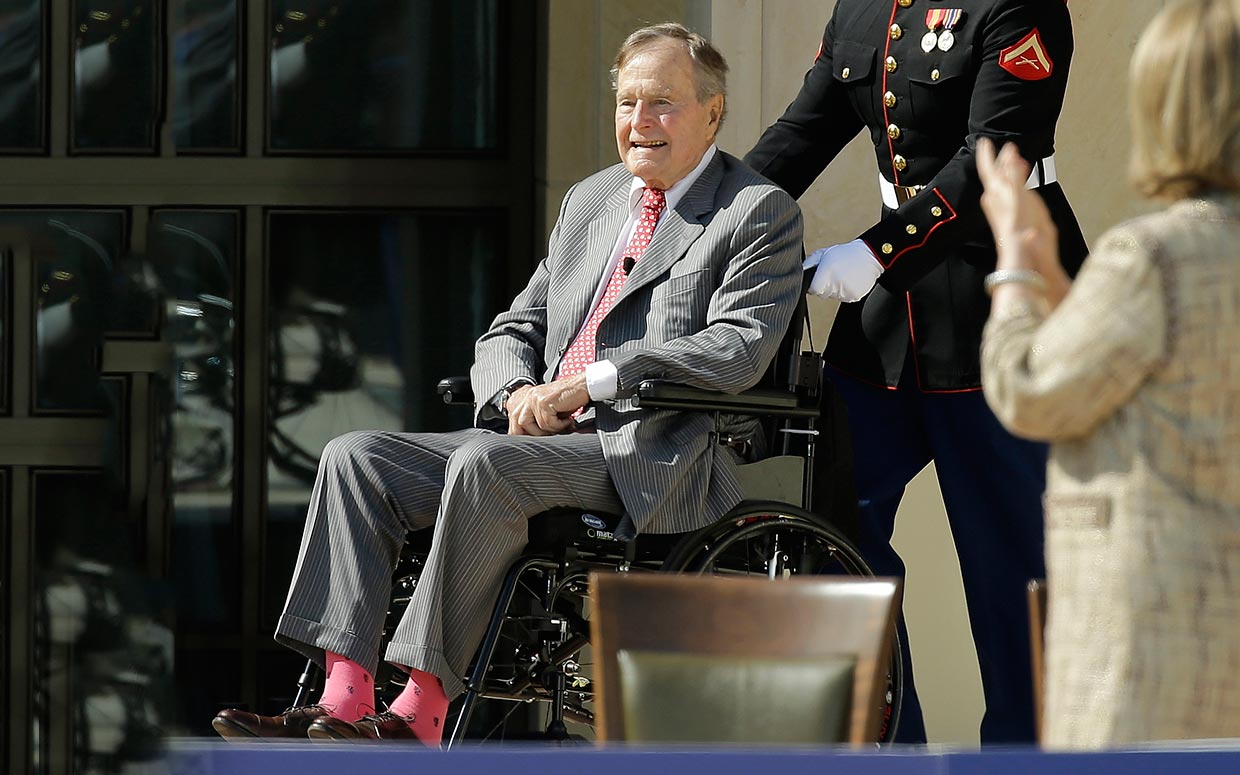 CNN ("Former President George H.W. Bush in intensive care"):
Former President George H.W. Bush is in intensive care, a day after a funeral was held for his wife, Barbara Bush, CNN has learned.

Bush, 93, was admitted to the Houston Methodist Hospital Sunday morning after contracting an infection that spread to his blood, family spokesman Jim McGrath said in a statement Monday.

"He is responding to treatments and appears to be recovering. We will issue additional updates as events warrant," said McGrath.

According to a source close to the former Republican President, Bush was admitted to the hospital with an infection that led to sepsis, which can be life-threatening. He was in critical condition, the source said.

The source added that Bush's blood pressure kept dropping and a couple of times there was serious concern about whether he was going to come through, but that he had been stabilized.

But with Bush's age, his health and with this infection, this is very serious, the source explained.
At 93 and having long suffered from Parkinson's, it's hardly surprising that his health is poor. The trauma of losing his wife of 73 years likely didn't help—and it wouldn't surprise me at all if he'd delayed treatment rather than miss her funeral.
Bush is a fighter. I had the sad task of writing an obituary for him some six or seven years ago, when I was managing editor of the Atlantic Council. He'd been hospitalized and word from the family was not encouraging. Happily, we never had to publish it. He's given us many more scares since then and keeps coming back. I hope he keeps the streak going.