Four 9/11's
The disease has killed three times the September 11 attacks in the last week.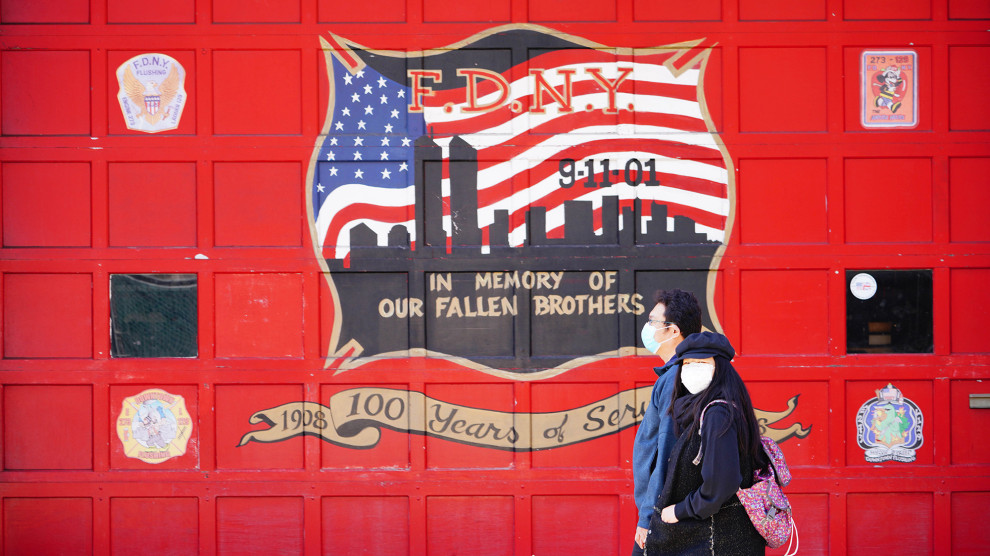 A week ago today, I noted that COVID-19 Has Killed More Americans than 9/11. According to WorldoMeters, a lagging indicator, we're now at four 9/11s.
The site, automatically compiled from various trusted sources, shows 1,386,906 cases and 79,071 deaths globally. The United States is at 380,744 cases and 11,907 dead. The last is up 1,036 in the last 24 hours.
The 9/11 attacks killed 2977 Americans. COVID-19 has done that three times in just a week.
And, while there are indications that the social distancing efforts are helping flatten the curve, we're not yet even at the projected peak of this epidemic.