Garbage: The Newest Economic Indicator?
Chris Cillizza passes along this interesting chart from Michael McDonough, an economist currently working for Deutsche Bank, that compares the volume of trash in the United States with Gross Domestic Product: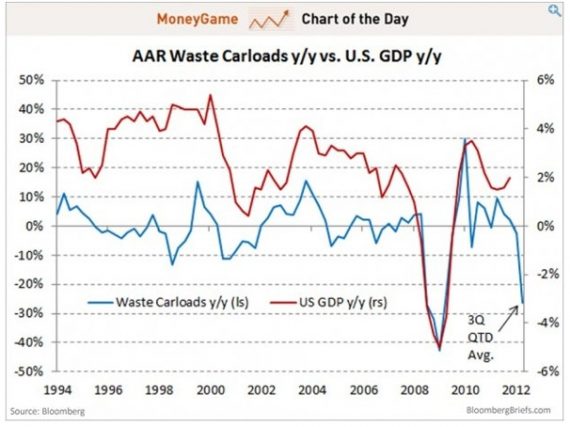 It's certainly an interesting correlation, and as Cillizza notes, the current direction of the carloads of waste line does not bode well for GDP. It does make some intuitive sense. If the economy is weak or contracting, less economic activity is going to lead to less waste produced. On the other hand, a booming economy is likely to lead to increased waste production.
If there's a true correlation here, then we are potentially headed for a period of negative economic growth heading into the Third Quarter. Some people call that a recession.