Gas Prices and Pay Raises
The most consumer-visible commodity is down for the 67th consecutive day.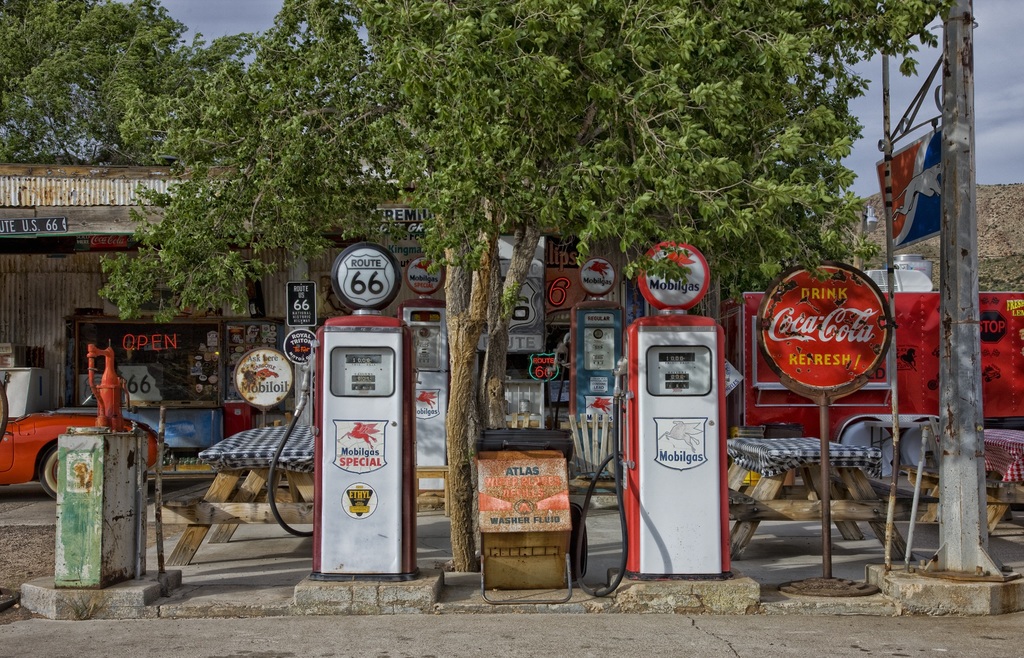 CNN Business senior writer Chris Isidore informs us "America just got a $100-a-month raise."
Next time you stop at a gas station, think of it as a $100-a-month tax cut. Or a maybe $100-a-month raise.

The steady drop in gas prices over the last few months has turned into an unexpected form of economic stimulus, coming at a time when the Federal Reserve is trying to cool the economy and battle rising prices with higher interest rates.

Since hitting a record of $5.02 a gallon on June 14, the national average price for regular gas is down $1.10, or 22%, to $3.92, according to AAA. That average has now fallen for 67 consecutive days.

Since the typical US household uses about 90 gallons of gas a month, the $1.10 drop in prices equals a savings of $98.82.

The impact of the extra cash could be a substantial boost to an economy that is showing signs of consumers pulling back on purchasing nonessential items, such as clothing, electronics and household goods.
This is all, of course, good news for Americans writ large and for President Biden and the Democratic Party's prospects in the November midterms. And, sure, a drop in prices is tantamount to a pay increase (and, indeed, one that's not subject to income taxes).
But it's also a rather silly framing of the story. If one looks at the same AAA data, we see that, while the current $3.908 average for Regular is indeed lower than it was a week or a month ago, it's still considerably higher than the $3.172 it was a year ago.
The site isn't organized such that I can easily find longer-term data but a report from last week has this chart: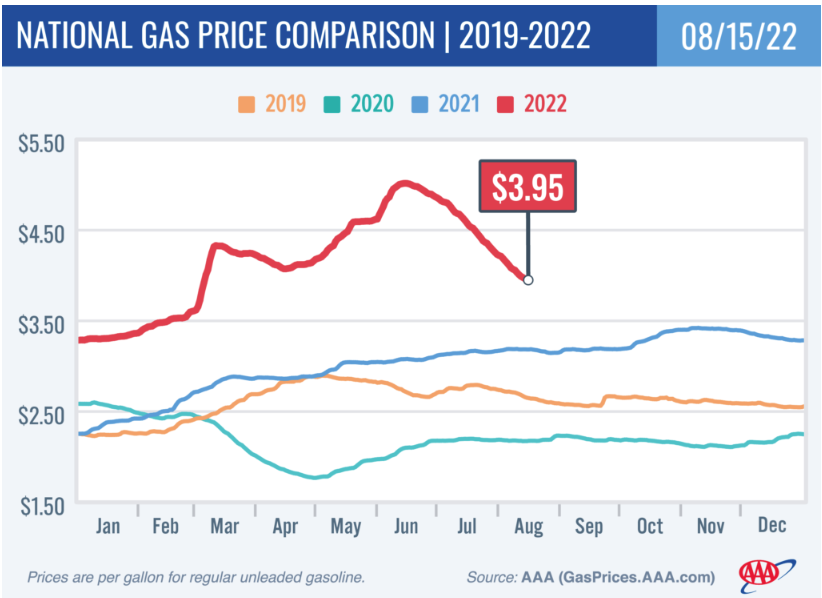 Let's throw out 2020, given that demand dropped precipitously during the height of the COVID-19 pandemic and the lockdowns. But prices are considerably higher—indeed, by more than they were in the 2019 or 2021. It's just ridiculous to say that, because they're not as high as they were during this year's spike, we should be grateful for a raise. Indeed, if anything, we've taken a pay cut of about the same amount as Isidore claims we've had a hike.
To make the obvious caveat: essentially none of this is President Biden's fault. The energy market is global, after all. Of course, this also applies to the silly claim that the price hike was mostly about greedy oil companies. Did they suddenly stop being greedy?