Gillian Anderson Offered Half David Duchovny's Pay for 'X-Files' Reunion
Is this really 'infuriating' news?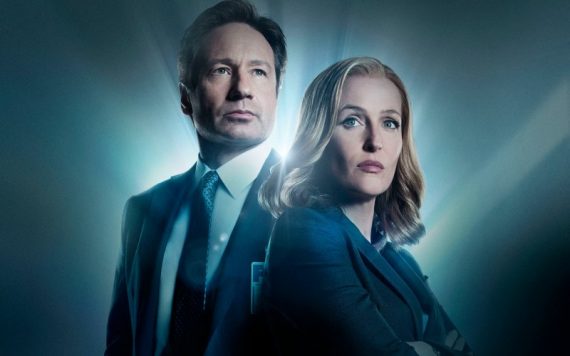 Actress Gillian Anderson, made famous for playing Agent Scully in the "X-Files" television series, is upset that she was offered half her co-star David Duchovny's pay for the series revival before she demanded equal pay. She notes that a similar situation existed when the show debuted in 1993 but that she gradually closed the gap.  Slantpoint says this is "infuriating news" on account of "putting in equal star power and screen time."
I didn't watch the show during its initial run and my late wife and I only made it through a couple episodes before giving up on it when we tried to get into it via streaming a few years back. So, I can't really speak to the dynamic on the show itself.
My overall perception, though, is that Duchovny is by far the bigger star. He was already a known commodity when the original show aired, having been the lead on "Red Shoe Diaries," and went on to star in "Californication." Anderson, by contrast, was a 25-year-old unknown when the show started and, while she's worked steadily, hasn't carried anything of note.
The amount of screen time surely isn't the only factor in who gets paid what in the entertainment industry. I presume Martin Sheen and Rob Lowe got paid more on "The West Wing" than did John Spencer, Bradley Whitford, and Richard Schiff (whose names I actually had to look up just now). I presume Cybil Sheppard made more when "Moonlighting" debuted than did Bruce Willis, given that she was already a star and nobody had ever heard of him.
Similarly, Tom Petty gets a much bigger cut than any of the Heartbreakers and Don Henley and the late Glenn Frey made more than their Eagles bandmates.
One of this is to say that sex discrimination doesn't happen in Hollywood. But Anderson would seem odd case.  Especially we don't know what Duchovny was offered initially. She may be comparing her initial offer to his final negotiated price. It would be odd for the network to start the bidding on her there.