Harry Anderson Dead at 65
The star of "Night Court" and "Dave's World" is gone.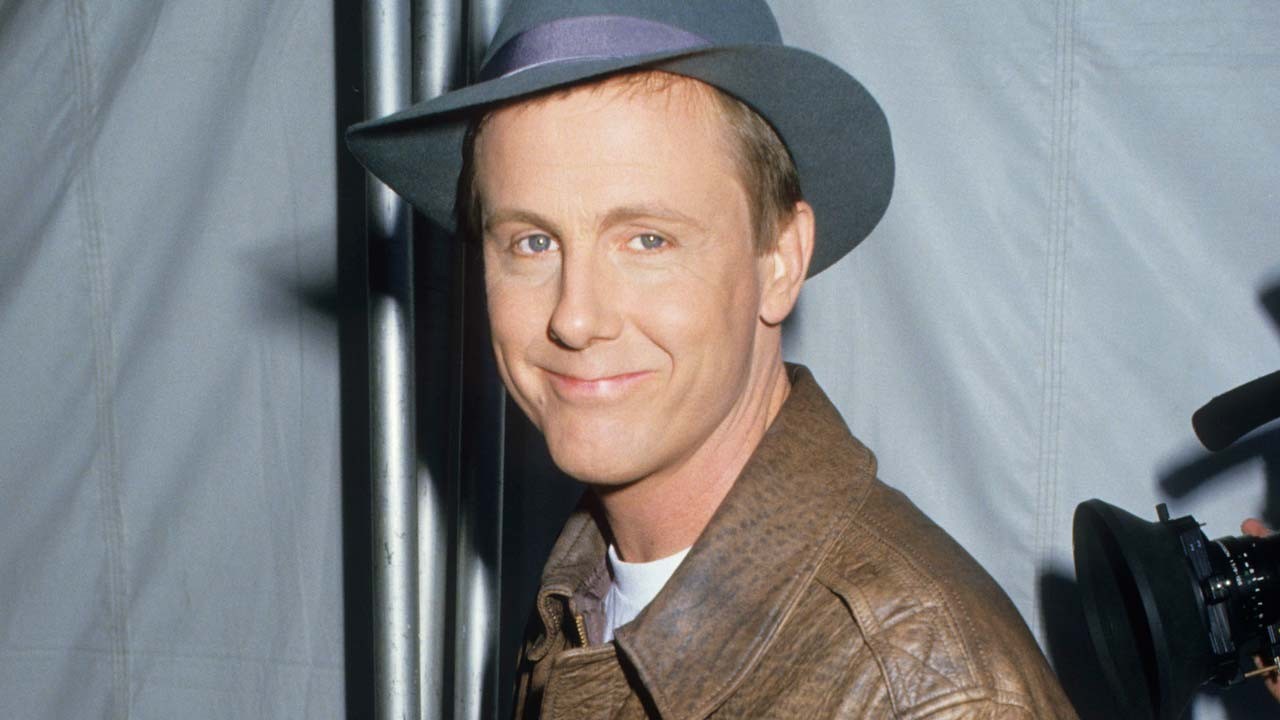 NYT ("Harry Anderson, 'Night Court' Actor Who Bottled Magic On Screen and Off, Dies at 65"):
Harry Anderson, an actor who starred as the kindhearted, zany Judge Harry Stone on the long-running NBC comedy "Night Court," was found dead early Monday at his home in Asheville, N.C. He was 65.

The Asheville Police Department, which confirmed the death, did not release a cause but said no foul play was suspected.

Mr. Anderson, who spent nine seasons presiding over a fictional Manhattan courtroom that played host to a steady stream of oddballs, was nominated for three consecutive Emmys, from 1985 to 1987.

"Night Court," which ran from 1984 to 1992, more than held its own against juggernauts like "Cheers," "The Cosby Show" and "The Golden Girls" during a storied period for television sitcoms.

"Night Court" was nominated for 31 Emmys and won seven. John Larroquette, Markie Post, Richard Moll, Charles Robinson and Marsha Warfield starred alongside Mr. Anderson.

Judge Harry Stone shared more than a first name with the actor who played him: Both the character and the man donned colorful ties, were magicians at heart and were superfans of the jazz great Mel Tormé, known as the Velvet Fog, who made several guest appearances on "Night Court." Mr. Anderson was a eulogist at Mr. Tormé's funeral in 1999.

While he earned critical acclaim and amassed a devoted fan base on "Night Court," Mr. Anderson never fancied himself an actor. "I'm a magician, or a performer, by nature, and that's always what I've been," Mr. Anderson told WGN-TV in Chicago in 2014.

"I was never really an actor," he said. "I was a magician who fell into a part on 'Cheers.'"

His role as the swindler Harry (the Hat) Gittes on "Cheers" — he appeared in six episodes, four in the first two seasons — led to his break on "Night Court" after he impressed the legendary television executive Brandon Tartikoff.

Even Harry the Hat echoed Mr. Anderson's real life. In 1985, he told People magazine that he used to run a classic street hustle, the shell game, in San Francisco, where, at 21 years old, he had his jaw broken by an opponent who was livid at the game's outcome.

[…]

Before "Night Court," Mr. Anderson appeared on "Saturday Night Live" several times. He hosted the show at the height of his fame, in 1985.

After "Night Court," he played the newspaper columnist Dave Barry on the comedy "Dave's World," which ran on CBS from 1993 to 1997. In 2008, he appeared in an episode of "30 Rock" titled "The One With the Cast of 'Night Court.'"

In 2000, Mr. Anderson and his wife, Elizabeth, moved to New Orleans, eager to return to his roots. They opened the nightclub Oswald's Speakeasy, where he performed, as well as a magic and curiosity shop, Sideshow.

After Hurricane Katrina in 2005, though, tourism flagged and they were not able to keep their businesses alive.

The Andersons discussed their decision with The New York Times in 2006, the year they moved to Asheville.
I remember that 2006 profile well; it's hard to believe it's been 12 years. Then again, it's even harder to believe "Night Court" has been off the air for more than a quarter-century.
I enjoyed Anderson's work well before that iconic show debuted in 1984 (the year I graduated high school). The "Cheers" appearances only started in 1982 but he had been making appearances as himself doing a comedic magic act on various outlets, including the old "Mike Douglas Show," before then.
Looking at his IMDB profile, it's interesting how often he worked after he quit starring in a regular series in 1997—and how often it intersected with his old "Night Court" cast. They were clearly close.
Several of them, like Anderson, died rather young. Show creator Reinhold Weege died a little over five years ago aged 62.  The actresses who played the original bailiffs, Selma Diamond ("Selma Hacker") and Florence Halop ("Florence Kleiner") died during the show's run at 64 and 63, respectively—although their on-screen personas seemed older—both of lung cancer.