GM Cutting Workers, Cars
A decade after being bailed out by the Federal government, the giant automaker is slashing jobs.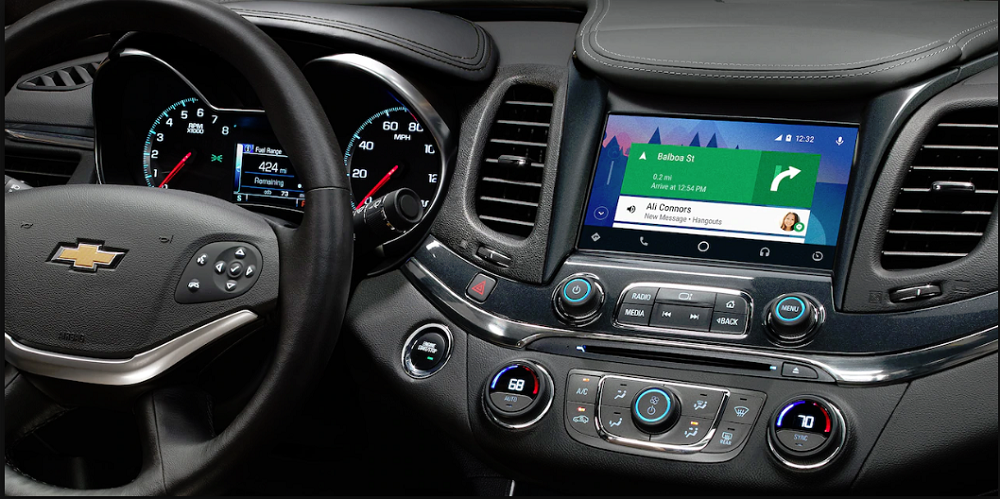 A decade after being bailed out by the Federal government, the giant automaker is slashing jobs.
TIME ("GM Is Laying Off 14,700 Workers As it Looks to Cut Costs Amid Restructuring"):
General Motors will lay off 14,700 factory and white-collar workers in North America and put five plants up for possible closure as it restructures to cut costs and focus more on autonomous and electric vehicles.

The reduction includes 8,100 white-collar workers, some of whom will take buyouts and others who will be laid off. Most of the affected factories build cars that won't be sold in the U.S. after next year. They could close or they could get different vehicles to build. They will be part of contract talks with the United Auto Workers union next year.

Plants without products include assembly plants in Detroit; Lordstown, Ohio; and Oshawa, Ontario. Also affected are transmission factories in Warren, Michigan, as well as Baltimore.

More than 6,000 factory workers could lose jobs in the U.S. and Canada, although some could transfer to truck and SUV plants.

GM, the largest automaker in the U.S. and includes the Chevrolet, Buick, Cadillac and GMC brands, said the moves will save $6 billion in cash by the end of next year, including $4.5 billion in recurring annual cost reductions and a $1.5 billion reduction in capital spending.

Those cuts are in addition to $6.5 billion that the company has announced by the end of this year.

GM doesn't foresee an economic downturn and is making the cuts "to get in front of it while the company is strong and while the economy is strong," CEO Mary Barra told reporters.

Barra said GM is still hiring people with expertise in software and electric and autonomous vehicles, and many of those who will lose their jobs are now working on conventional cars with internal combustion engines.

Barra said the industry is changing rapidly and moving toward electric propulsion, autonomous vehicles and ride-sharing, and GM must adjust with it.

The factories up for possible closure are part of GM's effort "to right-size our capacity for the realities of the marketplace," as consumers shift away from cars to trucks and SUVs.
Detroit News ("GM stopping work at 5 plants, laying off salaried workers"):
General Motors Co. will stop production at five plants next year, including two plants in the Detroit area, and initiate layoffs in its salaried workforce — an effort that will affect some 14,300 jobs across the company — as part of a restructuring plan that the automaker says will save $6 billion by 2020.

The plants that will cease production next year are Detroit-Hamtramck, Warren Transmission, Lordstown Assembly in Ohio, Oshawa Assembly in Ontario, Canada and Baltimore Operations in Maryland. Work will stop, but plants will not officially close. The future of those facilities will be determined during 2019 negotiations with the United Auto Workers.

The plant closures will affect some 6,300 workers globally, including 3,300 in the U.S. These workers will be given the opportunity to transfer to GM's growth plants. The plants are considered "unallocated," which means that at this time these plants don't have a product.

Detroit Mayor Mike Duggan said he was briefed on GM's plans to stop production at Detroit-Hamtramck Monday morning.

"The news is troubling," Duggan said in a statement. "I have spoken to UAW President Gary Jones and the city's economic development team. They are working together to come up with a solution that works for GM and the employees. We all know there is strong demand for manufacturing space in Detroit and we are willing to work with GM to fill all the available manufacturing space at Poletown with either GM-related entities or other companies."

GM CEO Mary Barra told reporters that the production stops at each plant are on different time frames, but all five will cease production by the end of 2019. All three Detroit automakers are negotiating their contracts with the UAW next year.

GM says the plants ceasing production in 2019 will also signal the end of the products made there.

Oshawa is the only plant building the Cadillac XTS sedan. Detroit-Hamtramck and Oshawa are the only plants building the Chevy Impala. Detroit-Hamtramck is the only producer of the Cadillac CT6, Chevy Volt and Buick LaCrosse as well. Lordstown only makes the Chevy Cruze sedan; the hatchback model is made in Mexico.
USA Today ("GM to kill Chevrolet Volt, Cruze, Impala as Americans ditch passenger cars") frames it differently:
General Motors is killing multiple passenger cars, including the Chevrolet Volt and Chevrolet Cruze, two vehicles that were held up as examples of the automaker's post-bankruptcy revival.

The move — part of a sweeping cost-cutting plan unveiled Monday — comes as Americans are abandoning passenger cars in favor of crossovers, SUVs and pickups.

The automaker will no longer make the Volt semi-electric car and the Cruze compact sedan for sale in North America beginning in March, Chevy spokesman Kevin Kelly confirmed.

GM will also discontinue the Chevrolet Impala full-size car in the fourth quarter of 2019, Kelly said in an email.

He declined to say whether the company would sell any of those products in markets outside North America.

The company is also likely to end sales of the Cadillac XTS, Cadillac CT6 and Buick LaCrosse.
GM is actually late to the party, as Ford and Chrysler canceled most of their passenger cars months ago. The American car market has shifted such that the demand and profitability is in pickups, SUVs, crossovers, and sports cars with some room in the luxury passenger car segment.
Still, this seems to signal that the goal of permanently saving these well-paying jobs in the manufacturing sector is going to be hard to achieve. According to one report, "Taxpayers lost $11.3 billion on the $50.7 billion General Motors Co. bailout," which may not be terrible in the grand scheme of things; a lot of jobs were saved temporarily. But these companies are shedding jobs and physical plants, turning as much production as possible to automation or cheap overseas labor.