GM Posts Its First Annual Profit Since 2004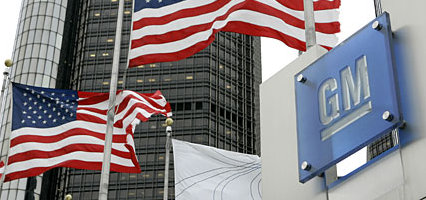 General Motors, which nearly collapsed from the weight of its debts two years ago before reorganizing in a government-sponsored bankruptcy, said Thursday that it earned $4.7 billion in 2010, the most in more than a decade.

It was the first profitable year since 2004 for G.M., which became publicly traded in November, ending a streak of losses totaling about $90 billion.

In addition, G.M. said 45,000 union workers would receive profit-sharing checks averaging $4,300, the most in the company's history.
I honestly did not expect GM to turnaround at all. I figured the government cash would allow it die more slowly, but still die. Given the general state of the economy, though, it's nice to see some good news.