Are For-Profit Colleges Worse than Public Colleges?
Private college degree mills have come under intense scrutiny. But many public institutions have similar statistics.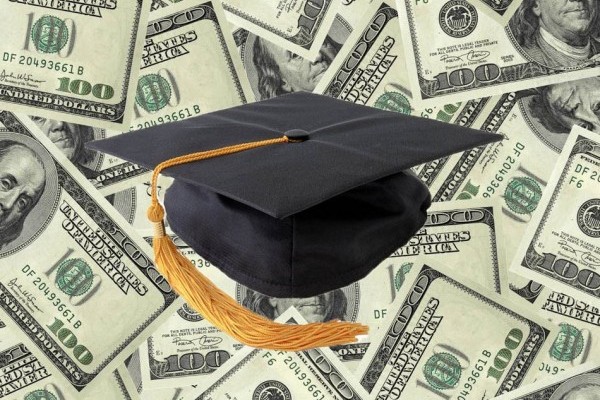 Atop my inbox this morning was an unsolicited email from a PR firm titled "Higher Ed Bubble: Why are feds ignoring college swindles?" The full text:
For several months, the Obama Department of Education and Sen. Tom Harkin (D-IA), among others, have been engaged in a war on for-profit career colleges. Forget for a moment that this aggressive regulatory and legislative assault is hypocritical at a time when the administration is planning to dole out an additional $8 billion taxpayer handout to failing community colleges, many of which have graduation rates and student debt rates comparable to for-profit career schools.

We now discover that many four-year non-profit schools, which benefit tremendously from taxpayer "generosity," perform worse than the bad apples in either the for-profit or community colleges sectors.

The question is: Where is the big federal report (like the bogus and debunked GAO report against for-profits) calling attention to these schools and others like them? Are the only schools subject to Washington scrutiny those in the private sector?
The GAO report on for-profit universities wasn't so much "flawed" as unfair. According to the WaPo story linked above and provided as the only proof that the report was "bogus and debunked," the GAO itself revised the study to "soften" it but  was "standing by its central finding that colleges had encouraged fraud and misled potential applicants." (It's also worth mentioning that WaPo is a money loser that's propped up by Kaplan, Inc.—one of the most egregious offenders in the for-profit racket.) The meat of the changes:
The revised report, posted Nov. 30 on the GAO Web site, changed some key passages. In one anecdote cited as an example of deceptive marketing, the GAO originally reported: "Undercover applicant was told that he could earn up to $100 an hour as a massage therapist. While this may be possible, according to the [Bureau of Labor Statistics] 90 percent of all massage therapists in California make less than $34 per hour."

The revised version states: "While one school representative indicated to the undercover applicant that he could earn up to $30 an hour as a massage therapist, another representative told the applicant that the school's massage instructors and directors can earn $150-$200 an hour. While this may be possible, according to the BLS, 90 percent of all massage therapists in California make less than $34 per hour."

In another example, the report originally stated that a college representative "told the undercover applicant that by the time the college would be required by [the] Education [Department] to verify any information about the applicant, the applicant would have already graduated from the 7-month program."

The revised version states that "the undercover applicant suggested" that possibility and the "representative acknowledged this was true."
So, it sounds like the investigators conducted a sting operation, did their best to lead the interviewees down a path, and were less than charitable in how they reported the interactions. That's pretty standard in a police sting but unseemly in what's supposed to be a neutral truth-finding investigation. That doesn't really have much bearing, however, on whether for-profit schools are degree mills.
Below the signature block in the aforementioned email, there was also a link to an annoying Fiscal Times listicle titled "11 Public Universities with the Worst Graduation Rates." Ironically, given its linkage with the "debunked" GAO report, it begins with a factoid that's so obviously misleading as to render the rest of the article suspect:
Just 56 percent of college students complete four-year degrees within six years, according to a 2011 Harvard Graduate School of Education study. Among the 18 developed countries in the OECD, the U.S. was dead last for the percentage of students who completed college once they started it ― even behind Slovakia.
The reason is patently obvious to anyone who knows anything about international education practices: in the United States, practically anyone can get into college. Our finest universities are the best in the world; we simply dominate the top tier and attract great students from all over the planet. But we also have a plethora of open admissions regional colleges that make it easy for students who either aren't academically competitive enough to get into or can't afford to attend a major university to enter college. But these students are often marginal college material, lacking in family support structure, and/or financially unable to sustain going to college full time. Consequently, it's not shocking that a large percentage of them fail to finish college in six years–or at all.
The Fiscal Times piece later asserts,
[T]here are a number of four-year public universities, funded in part by taxpayer dollars, which have graduation rates that are just as bad ― or worse ― as their for-profit counterparts.
Sure. For reasons already discussed. Let's look at the list:
1. Southern University at New Orleans, Louisiana: A historically black college. Actually, a branch campus of one, opened in 1956. One that was absolutely devastated by Hurricane Katrina. From the Wikipedia entry: "Not only was there physical damage done to the University, but its academics had also been threatened. Twenty of the University's programs were stripped due to the loss of students and faculty. Prior to Katrina SUNO's enrollment exceeded 3,600 students but it was projected that the enrollment would dip to as few as 1,200 students. To the surprise of many, SUNO's enrollment regained more than 2,000 including online students when the University returned to grounds near the Park Campus in the spring of 2006."  Governor Bobby Jindal led an effort last year to merge SUNO with the University of New Orleans but was defeated.
2. University of the District of Columbia, Washington DC: The only public university in the nation's capital, it's been a basket case for years. Also a historically black college.
3. Kent State University-East Liverpool, East Liverpool, Ohio: A tiny branch campus with 902 students, 402 of whom are part-timers. Its student body is virtually all white; it's also 72% female. Without more information (such as economic background and SAT scores) it's difficult to figure out why it has a measly 12% graduation rate (although a 62% retention rate). Given the small numbers, it may be a statistical fluke. It's essentially an open admissions school, though, with an 88.7% acceptance rate.
4. Rogers State University, Claremore, Oklahoma. It's been around more than a century, although it only started offering bachelor's degrees in 2000. Previously, it was a prep school, a military academy, and a junior college. It's quite small, with only 3903 students, 2282 of them full-time.  It's also predominately white and traditional, with only 0.36% over-25 enrollment.
5. Texas Southern University, Houston, Texas is an odd case, in that it's highly selective by state school standards. It's also historically black and still has a predominantly black student body.
It's not worth the time to go through the other six schools on the list in detail but the pattern remains the same: mostly historically black colleges and/or branch campuses serving lower-income communities.
When I wrote to the sender of the email, observing that "schools whose student body is made up primarily of marginal, low-income students tend not to have high graduation rates" is " like saying undrafted free agents tend not to have good 5-year retention rates on NFL rosters," he responded,
Community Colleges, some four-year non-profits, and for-profit career schools that tend to serve lower-income and non-traditional student constituencies and therefor have similar statistics in terms of student debt and dropout vs. graduation rates. And yet it is only the for-profit career college sector that has drawn scrutiny from the Dept. of Education and the U.S. Congress. Meanwhile, community colleges were promised $8 billion more in Obama's latest budget. The double standard is newsworthy, in my view.
That's a fair point. My guess is that we've accepted the fact that public education aimed at those in the less privileged demographics will have poor rates of return but that it's nonetheless worth the investment, given the generational effects. That is, even if only 20% of the students wind up with a diploma, it's quite likely that most of the kids of those 20% will–and even the kids of those who have "some college" are more likely to finish school than those whose parents are high school graduates only. Additionally, we tend to view public education in its totality, not on a school-by-school basis.
The reasons private, for-profit schools have come under scrutiny are manifold. First, many of us are skeptical of the academic merit of most of these institutions. Even if the graduation rate were 100%, if employers and graduate and professional schools reject the degrees as legitimate, they're a rip-off. Second, the for-profit schools tend to be radically more expensive than the public schools, so the impact bears more scrutiny on that front. (Although, alternately, since it's all private money, one could make a pure libertarian argument that it's none of the government's business.) Third–and I think this is where most of the Congressional and bureaucratic interest has come from–a lot of the for-profit schools target members of the military and low-level government employees, who get taxpayer subsidies to go to school. Fourth–and this also contributes to government scrutiny–they tend to have very high default rates on student loans.
So, I'm not sure that this is a "double standard," exactly. We start with the natural assumption that for-profit schools exist to get students' money whereas state institutions exist to provide an education. That's not unreasonable. But there's a good argument to be made that there's an ideological base in higher education–the notion that everyone should go to college and that every student admitted should graduate–that creates some serious problems.
There's every reason to be skeptical of for-profit schools, even if there's nothing inherently wrong with the idea of making a profit on higher education. But it's reasonable to ask whether we should be applying some of the same standards to public education. If there are schools who are consistently taking in students with little chance of attaining a degree, they should be subject to scrutiny. Ditto, schools with very high loan default rates.
Still, I like the fact that the American system provides a lot of chances to get ahead. While I firmly believe that "college for everybody" is a bad idea and that a lot of people–maybe even most people–simply aren't college material, it's by and large a good thing that people who want to take a shot at getting a degree are given one. In my view, most of these people should be routed through community colleges rather than starting at four-year schools. But we should do a better job of weeding out those who aren't cutting the mustard quickly, especially if they're being subsidized by taxpayer loans. Most of those students would be better off heading directly into the workforce. And some of them will come back a few years later with a new perspective and be prepared to succeed in school.