For-Profit Universities
For-profit universities are defrauding their students. Indeed, it's their business model.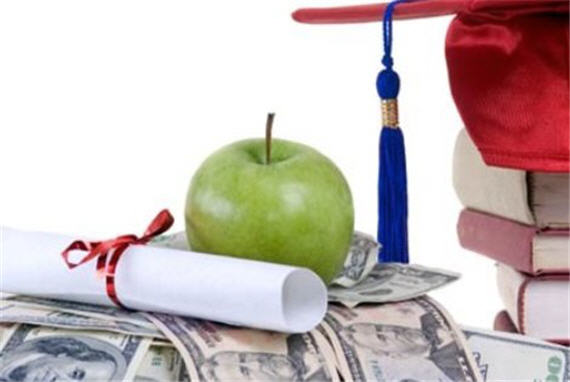 Inside Higher Ed and others have been focusing a lot lately on for-profit universities, which many in the traditional higher education sector think are little more than degree mills.  This has been somewhat vindicated by a recent GAO study finding all manner of shady practices:
Undercover tests at 15 for-profit colleges found that 4 colleges encouraged fraudulent practices and that all 15 made deceptive or otherwise questionable statements to GAO's undercover applicants. Four undercover applicants were encouraged by college personnel to falsify their financial aid forms to qualify for federal aid–for example, one admissions representative told an applicant to fraudulently remove $250,000 in savings. Other college representatives exaggerated undercover applicants' potential salary after graduation and failed to provide clear information about the college's program duration, costs, or graduation rate despite federal regulations requiring them to do so. For example, staff commonly told GAO's applicants they would attend classes for 12 months a year, but stated the annual cost of attendance for 9 months of classes, misleading applicants about the total cost of tuition. Admissions staff used other deceptive practices, such as pressuring applicants to sign a contract for enrollment before allowing them to speak to a financial advisor about program cost and financing options. However, in some instances, undercover applicants were provided accurate and helpful information by college personnel, such as not to borrow more money than necessary. In addition, GAO's four fictitious prospective students received numerous, repetitive calls from for-profit colleges attempting to recruit the students when they registered with Web sites designed to link for-profit colleges with prospective students. Once registered, GAO's prospective students began receiving calls within 5 minutes. One fictitious prospective student received more than 180 phone calls in a month. Calls were received at all hours of the day, as late as 11 p.m. To see video clips of undercover applications and to hear voicemail messages from for-profit college recruiters, see http://www.gao.gov/products/GAO-10-948T. Programs at the for-profit colleges GAO tested cost substantially more for associate's degrees and certificates than comparable degrees and certificates at public colleges nearby. A student interested in a massage therapy certificate costing $14,000 at a for-profit college was told that the program was a good value. However the same certificate from a local community college cost $520. Costs at private nonprofit colleges were more comparable when similar degrees were offered.
And, yes, the usual suspects were named:
Many of the largest for-profit entities were named among the 15 sites targeted by GAO investigators: University of Phoenix, with more than 400,000 students; Argosy University, part of the 136,000-student Education Management Corp.; Kaplan College, part of the 119,000-student Kaplan Higher Education operation owned by The Washington Post Co.; and Everest College, part of the 110,000-student Corinthian Colleges.

Also named: Westech College in California, Bennett Career Institute and Potomac College in the District, MedVance Institute in Florida, College of Office Technology in Illinois, Anthem Institute in Pennsylvania, and Westwood College and ATI Career Training in Texas. Kaplan, Everest and Phoenix each were cited twice, for different campuses.

Four of the colleges — Westech, MedVance, Anthem and Westwood — "encouraged fraudulent practices" in meetings with undercover investigators, the report says. All 15 "made deceptive or otherwise questionable statements."
Jennifer Epstein wonders if anything will change:
[Barmak Nassirian, associate executive director of the American Association of Collegiate Registrars and Admissions Officers] said he is doubtful that for-profit colleges will make any large-scale effort to change. "If they really wanted to seriously enforce any kind of a code of ethics, the whole business model would be upended because the business model here is consumer fraud," he said. "The margins involved can only be produced if you can shortchange people on the substance of what you purportedly sell, which is education."
GW's Margaret Soltan adds:
In other words, if they stop lying to hoards of clueless applicants in order to get them to enroll in their school — at which point investors and management at the schools enrich themselves via the federal education loans that attach to said people — if they stop doing this, their very industry collapses. I've just described, as Nassirian says, the for-profit business model.

[…]

UD's been covering the industry for years and she can't tell you how much of this crap she's read. Ooh that elitist Harvard with its elitist president — whose salary, around $800,000, compares curiously with the typical salaries of her for-profit peers — from five to ten million dollars a year…
Well, profit is right there in the name! But, aside from the disparity in tuition costs and pressure tactics, I'm not so sure there's anything surprising here.
In particular, I'm dubious of Nassirian's premise that these people are purportedly selling education.   Instead, they're rather clearly selling credentials.
Nobody's turning down an offer to attend Harvard to matriculate at the University of Phoenix.   Students are paying a premium for coursework at these schools either because they can't get in to a real school or because they can't fit an education around their employment.    So, they're willing to pay for a diploma that provides the key to a better career path.
And, as I've noted on more than one occasion, there are enough of these degrees out there that we're not far from the day when the people doing the hiring themselves have degree mill diplomas.   Certainly, they're not going to privilege those who went to legitimate institutions.  Indeed, they might do just the opposite, preferring to surround themselves with people who won't question their credentials.