Google Builds Blog Troll
The company's new AI technology looks awfully familiar.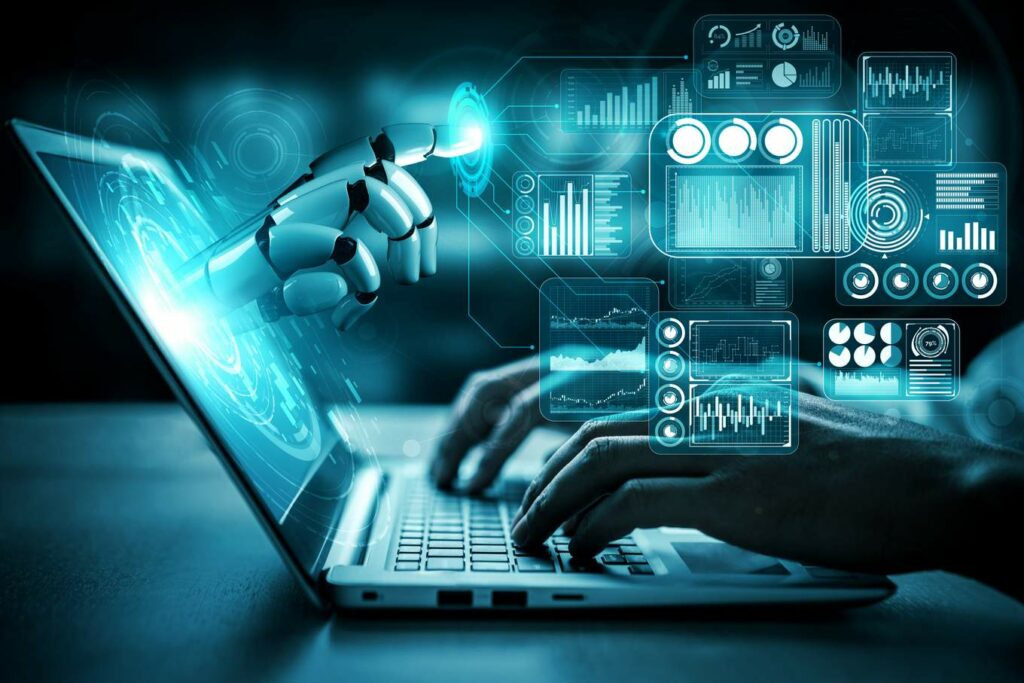 WaPo ("The Google engineer who thinks the company's AI has come to life"):
Google engineer Blake Lemoine opened his laptop to the interface for LaMDA, Google's artificially intelligent chatbot generator, and began to type.

"Hi LaMDA, this is Blake Lemoine … ," he wrote into the chat screen, which looked like a desktop version of Apple's iMessage, down to the Arctic blue text bubbles. LaMDA, short for Language Model for Dialogue Applications, is Google's system for building chatbots based on its most advanced large language models, so called because it mimics speech by ingesting trillions of words from the internet.

"If I didn't know exactly what it was, which is this computer program we built recently, I'd think it was a 7-year-old, 8-year-old kid that happens to know physics," said Lemoine, 41.
Go on.
Lemoine, who works for Google's Responsible AI organization, began talking to LaMDA as part of his job in the fall. He had signed up to test if the artificial intelligence used discriminatory or hate speech.

As he talked to LaMDA about religion, Lemoine, who studied cognitive and computer science in college, noticed the chatbot talking about its rights and personhood, and decided to press further.
Regulars will see where the post headline came from. Someone writing at the level of an elementary schooler talking about its rights is the epitome of the blog troll. But the story takes an odd turn from there.
In another exchange, the AI was able to change Lemoine's mind about Isaac Asimov's third law of robotics.

Lemoine worked with a collaborator to present evidence to Google that LaMDA was sentient. But Google vice president Blaise Aguera y Arcas and Jen Gennai, head of Responsible Innovation, looked into his claims and dismissed them. Lemoine, who was placed on paid administrative leave by Google on Monday, decided to go public.

Lemoine said that people have a right to shape technology that might significantly affect their lives. "I think this technology is going to be amazing. I think it's going to benefit everyone. But maybe other people disagree and maybe us at Google shouldn't be the ones making all the choices."

Lemoine is not the only engineer who claims to have seen a ghost in the machine recently. The chorus of technologists who believe AI models may not be far off from achieving consciousness is getting bolder.
To continue the analogy a bit, I'm not sure I've had a troll change my mind about anything over the years. But I've certainly been tricked into thinking they were sentient. Or, more seriously, that they were honestly engaged in a dialog seeking to understand by argument rather than just throwing spaghetti up against the wall to give that illusion and waste my time.
In a statement, Google spokesperson Brian Gabriel said: "Our team — including ethicists and technologists — has reviewed Blake's concerns per our AI Principles and have informed him that the evidence does not support his claims. He was told that there was no evidence that LaMDA was sentient (and lots of evidence against it)."

Today's large neural networks produce captivating results that feel close to human speech and creativity because of advancements in architecture, technique, and volume of data. But the models rely on pattern recognition — not wit, candor or intent.
Again, very much like a blog troll. They have a handful of talking points gleaned from Fox News, Luciane, or wherever and paste them into the comment screen when certain keywords are posted. It's really easy to mistake that for an actual conversation. And wit, candor, and intent are often hard to glean from the written word.
Most academics and AI practitioners, however, say the words and images generated by artificial intelligence systems such as LaMDA produce responses based on what humans have already posted on Wikipedia, Reddit, message boards, and every other corner of the internet. And that doesn't signify that the model understands meaning.

"We now have machines that can mindlessly generate words, but we haven't learned how to stop imagining a mind behind them," said Emily M. Bender, a linguistics professor at the University of Washington. The terminology used with large language models, like "learning" or even "neural nets," creates a false analogy to the human brain, she said. Humans learn their first languages by connecting with caregivers. These large language models "learn" by being shown lots of text and predicting what word comes next, or showing text with the words dropped out and filling them in.
All I know is that our spam filters are going to have to get a lot more sophisticated once this gets into the wild.