GOP Victory/Tea Party Victory: Is There a Difference?
Ok, so we've been talking about the Tea Party for months. What will that label means once we actually have elections and move on to the governing bit?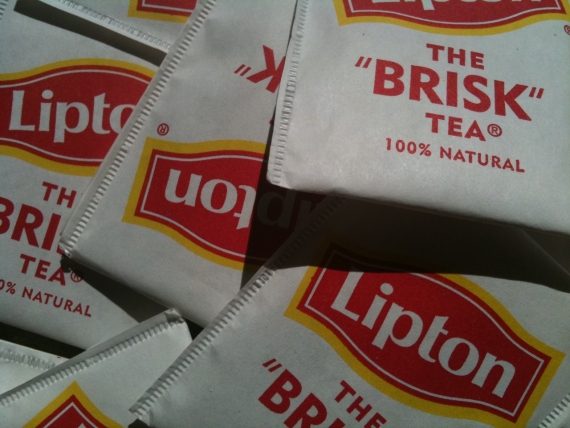 An acquaintance of mine posted to his Facebook feed yesterday:  "GO VOTE FOR REPUBLICANS AND TEA PARTY CANDIDATES!!!"
One of my first reactions was: is that not a redundancy?  Indeed, one is a subset of the others—although one can grant that while all Tea Party candidates are Republicans, not all Republicans are Tea Partiers.  Although, without a doubt, as the label "Tea Party" has become more popular more GOPers have adopted the mantle.  Indeed, as the saying goes:  success has a thousand fathers, and so one expects that like that famous scene from Spartacus, that all Republicans will be Tea Parties over the next several days, further diluting and already ambiguous brand.
Still, since both politicians and pundits are likely to declare that tonight's results will be a "Tea Party victory" it begs the question of what that means, or even how we can identify a "Tea Party candidate?"(More on that in a subsequent post.)
What, ultimately, is the way to identify a Tea Party candidate and how will we know the effect of the Tea Party on the next Congress?
One test will be if an official Tea Party Caucus is formed in within the Congress (which strikes me as likely) but the real issue will be who gets to join?  Will it only be freshmen members of the legislature who consciously and visibly ran as Tea Parties?  Or will it end up being a caucus for any member who agrees with the Tea Party's positions.  If the latter, I am not sure how that would make a Tea Party Caucus any different from a caucus made up of conservative Republicans focuses mostly on fiscal issues.  Even if a pure Tea Party caucus is formed, will they seek to actively introduce a legislative agenda?  Will Speaker Boehner and a GOP controlled Rules Committee help shepherd such legislation to the floor?
Beyond such obvious and organized behaviors there is the general question of how the legislative agenda of the next Congress will be shaped by the Tea Party movement, although separating that from what one would expect from a Republican congress as a general matter will be analytically difficult.  For example:  votes to extend the Bush tax cuts (or for new tax cuts in general) would hardly qualify as a unique or unexpected move.  If we actually see legislation to move the US towards the Tea Party's interpretation of the Xth Amendment, then we can talk about it influence over the legislative agenda of the GOP.
I will say this:  there is little doubt that the the energy that has been displayed by the Tea Party is relevant to Republican voter turnout today, which makes the movement relevant regardless of what happens in Congress.
Ultimately I maintain the position that I have had pretty much from the beginning:  the Tea Party represents a faction of the Republican Party, but are properly understood simply as Republicans (if anything because they are all running, officially, as Republicans and will end up voting for Republican leadership in the new Congress).  Further, the exact designation is difficult to pin down given the amorphous and leaderless aspect of the faction in question.  Like the Perot movement of 1992, I am guessing that the Tea Party as an identifiable faction in American politics will fade over the next several election cycles and that 2010 will be its apex, although 2012 will certainly provide a chance for continued life.  However, 2012 will be a bit different than 2010.  In 2010 an amorphous, leaderless group could run candidates in multiple races without direct conflicts with co-partisans—the enemies right now are Democrats/Obama (or, indeed, ReidPelosiObama).  However, in 2012 there will be a flood of Republicans vying for the chance to run against Obama, making it more difficult for the Tea Party to be a unifying forces within the party, instead there will either have to be a single Tea Party candidate from the get-go or there will be fight amongst various Tea Partiers seeking to state that they are the True Tea Party faction/candidate.  Now, it may be that the Tea Partiers will be able to navigate that minefield and unify for the general election.  However, from mid-2011 onward the 24/7 media cycle is likely to be dominated by the intra-party contest to name a Republican nominee.  It will be interesting to see how the Tea Party works its way through that process, as it will require more definition of he movement than we have seen to date.