Gruber: Politics, Hypocrisy, and Stupidity, Oh My!
Because no one, ever, has ever questioned the intelligence of American voters in extemporaneous discussions of politics.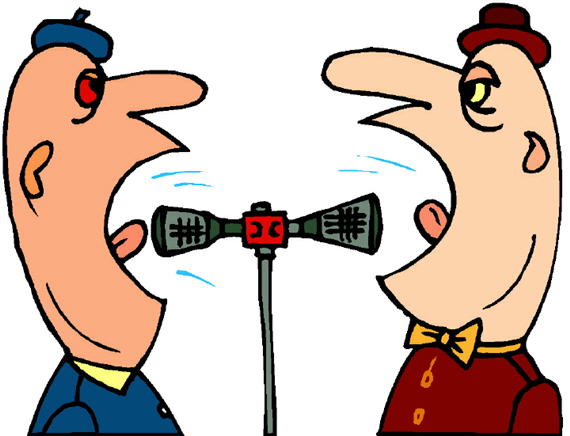 First off:  I fully understand the political grist for the mill created by the comments by  Jonathan Gruber this week.  It gold, Jerry, gold! for Fox News, talk radio, and so forth and will help solidify already held beliefs about Obamacare, Democrats, and academics.
The main line I want to address here is the following :
"This bill was written in a tortured way to make sure CBO did not score the mandate as taxes."  […] "Lack of transparency is a huge political advantage. And basically, call it the 'stupidity of the American voter' or whatever, but basically that was really, really critical to getting the thing to pass."
A few thoughts do come to mind:
One, yes, Gruber comes across as arrogant in the clip.  And yes, there is clearly political hay to be made out of the situation.
Two, however, the proposition that this will do much more than simply more deeply convince the already convinced about the evils of the ACA is more than a tad questionable.  It certainly is not going to be the case, as W. James Antle III put it at the National Interest, of How One Man Could Obliterate Obamacare.  (If anything, my ongoing study of political institutions indicates to me that major policies are not obliterated, or even much affected by, political gaffes committed at panel discussions).
Third, (and this was the original thing I was going to write about, but as is often the case, the post grew in the writing):  anyone reading this who has never, ever, questioned the intelligence of voters please raise your hand (and then pause, think, and lower your hand because you are either lying, or can't comprehend English).  While I perfectly understand why this comment is being exploited, the notion that "only liberals" or "only academics" or "only allies of Obama" think that voters are dumb/stupid/ignorant/misinformed/whatever is so baldly untrue as to be laughable.  This is especially true if we are talking about talking off the cuff.  It isn't like Gruber was writing a formal policy statement when he said the above—he was on a panel at a conference talking off the top of his head.   I have been blogging for gaining on a decade and half and, if anything, my reading of blog comments sections puts a lie to notion that it is not a common sentiment that "voters are stupid" (now, granted, not voters who agree with me, of course…).
Fourth, in all truth, that line is chock full of Kinsleyian gaffes because a) voters are not well versed in the intricacies of legislating, economics, and health care policy, b)  legislating is a torturous, complex process, and c) too much transparency, especially on details, can derail legislation.  All this is true regardless of whether said truth is normatively preferable.
Indeed, in regards to the "stupidity" bit specifically, Tyler Cowen is quite correct:
If anything he is overrating the American voter — most people weren't even paying close enough attention to be tricked.
Empirically, it is hard to argue with that stance.
It is also fanciful to assume that legislation is not a byzantine process wherein lack of transparency can work to one's political advantage.  Further, things like CBO scoring and whatnot are all about either opening up a bill for attack or generating political cover.  This is because the voters are often swayed by sound bites and simplistic rhetoric rather than by complex policy discussions (or am I being mean and arrogant to point that out?).
BTW:  I wish that politics was an intellectual debate about the relative merits of policy and that debate was settled by rational discourse.  But, then again, I want my students to read their assigned readings and show up for class ready to discuss everything, too.  I would also like my kids to clean the kitchen without being asked, and any number of other things.
Life is full of fantasies.