Guilt By Association: The Strange Case of the Oshry Sisters
Four social media stars have been fired from their television show after the revelation that Pamela Gellar is their mother.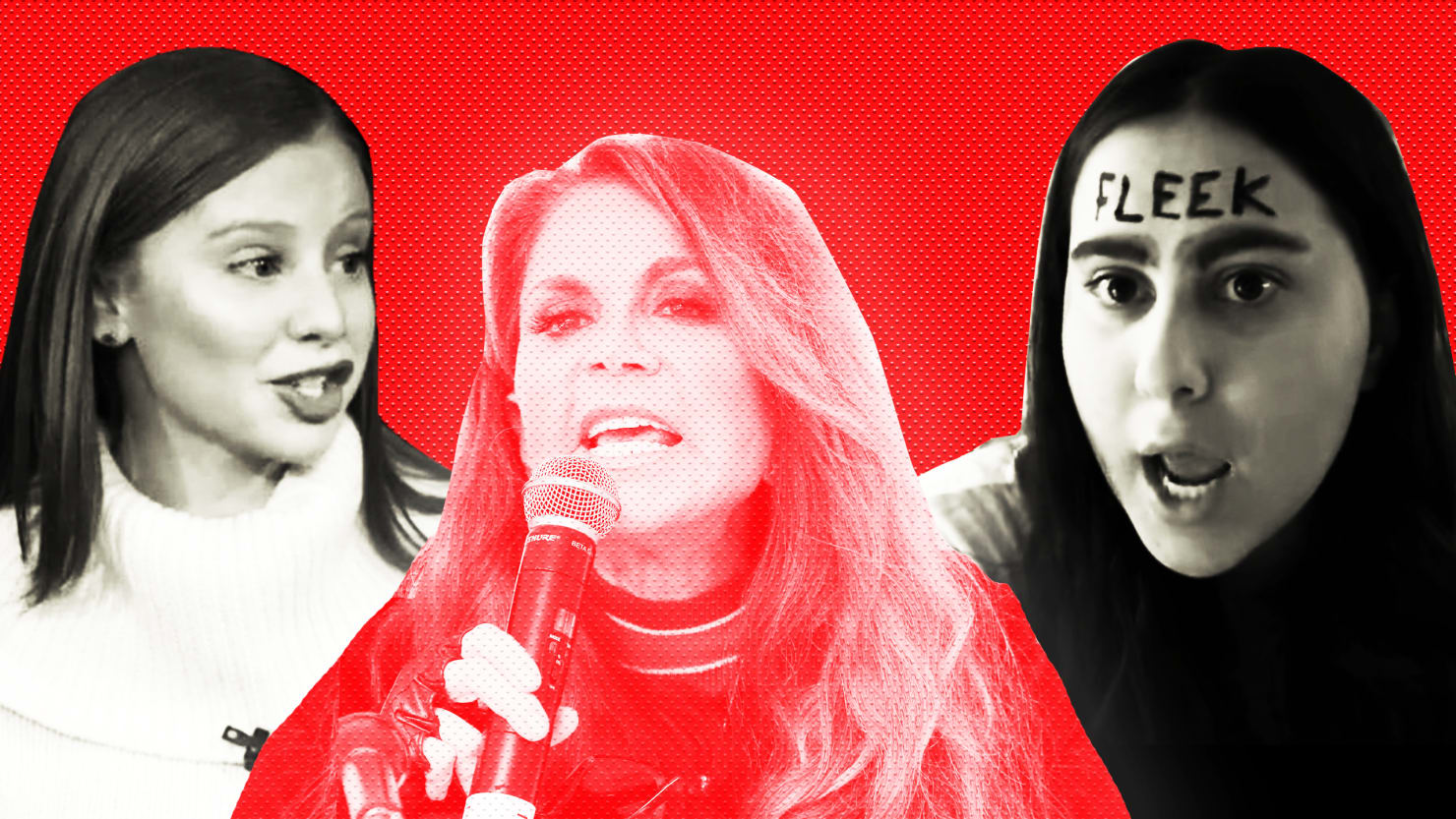 Earlier in the week, presumably through some aggregator, I came across an odd Daily Beast article titled "The Instagram Stars Hiding Their Famous, Muslim-Hating Mom, Pamela Geller."
Claudia, Jackie, Olivia, and Margo Oshry are a group of sisters in New York living the millennial dream, running viral Instagram accounts and ruthlessly curating their online images.

Claudia, the most famous of the bunch, is better known online as Girl With No Job. After graduating from NYU in 2016 and lamenting about her desire to avoid a traditional office job, she began running several viral social-media accounts full-time under the pseudonym Girl With No Job. Now, she makes a living sharing funny memes and stolen tweets to her nearly 3 million Instagram followers.

Jackie runs a Twitter account and Instagram known as Jackie O Problems, a nod to the wife of President John F. Kennedy, where she shares memes, jokes about Bravo TV stars, and lots of selfies. Margo is responsible for the food-porn Instagram account @hungoverandhungry, which has racked up more than 100,000 followers. Olivia acts as the "momager," overseeing a YouTube and Facebook Live show that Claudia and Jackie host call "The Morning Breath."

All four girls travel in a pack, obsessively retweeting each other, posting photos of themselves while talking about the importance of family.

"The only thing I love more than America is my family. Happy fifth everyone!" Jackie tweeted in 2014, linking to a since-deleted Instagram post.

But there is one family member in particular who is conspicuously absent from the Oshry sisters' social-media posts: their mother, the anti-Islam activist, hate-monger, and diehard Trump supporter Pamela Geller.
The story goes on at some length from there but that's the gist of it. Geller's daughters, seemingly independently of her, have built a significant following on social media. Yet, not at all shockingly given the animus directed at her mother, they've gone out of their way to not mention her name or show her pictures.
To which my reaction was: So?
The sisters Oshry are not in the politics space. They don't take a position on Islam, terrorism, or other controversial matters that made their mother famous. They apparently enjoy a fine relationship with her but, completely understandably, have wanted to make their names on their own and, one presumes, not have to answer for their mom's politics.
So why is that a problem? Why is the Daily Beast outing them in public?
I thought about posting all that at the time but, rather than pile on to the attention to what seemed a complete non-story, I decided not to.
Well, another shoe has dropped.
Also in the Daily Beast: "Oath Cancels Show Starring Muslim-Hater Pamela Geller's Instagram-Star Daughters."
The tech platform Oath has canceled a show starring several Instagram stars whose mother is famous conspiracy theorist and Islamophobe Pamela Geller.

In a statement to The Daily Beast, an Oath spokesperson said the company would cancel the program and launch an investigation into The Morning Breath, which stars the Oshry sisters, who are popular Instagram personalities better known as GirlWithNoJob and JackieOProblems.

"The Morning Breath, an Oath social-media show, is being canceled immediately and we have launched an internal investigation and will take other appropriate steps based on the results of the investigation," the spokesperson said.

The representative also said officials are looking into whether the girls would remain employed at Oath, the company formed when Yahoo and AOL merged last year.
What the ever-loving hell?
I had been completely unaware of the Oshry girls until the first story broke—aside from some minor controversy over Pam posting some pics of herself and one of them in a bikini back in the dark ages of blogging—and have no opinion on their merits as show hosts. Nor, I must confess, could I have told you what Oath was until reading the last sentence in the blockquoted text above. But it's simply outrageous to cancel a program on the sole basis that its stars, who got there on their own merits, are related to someone whose views the company doesn't like.
Even stranger, the girls took pains to distance themselves from said views:
In a statement following Wednesday's story, Claudia Oshry implied that the girls did not share their mother's anti-Muslim beliefs.

"We want to be clear to our audience and fans that our political and cultural beliefs are not anti-Muslim or anti-anyone," she said. "Our views are separate from our mother's. Being raised by a single parent, we were taught to make our own choices based on our personal beliefs. We are inspired to think for ourselves and we do. We do not condone discrimination or racist beliefs of any kind."
Now, there's other information later in the piece contending that the sisters had generated some animosity among other Oath employees by association with some fringe Republican officials, unprofessional work habits, and the like. Fine. But it's pretty clear that the firing was the result of the revelation the day before of their mother.