Gun Deaths To Pass Car Deaths By 2015
Firearms are set to pass the automobile as the instrument for American deaths.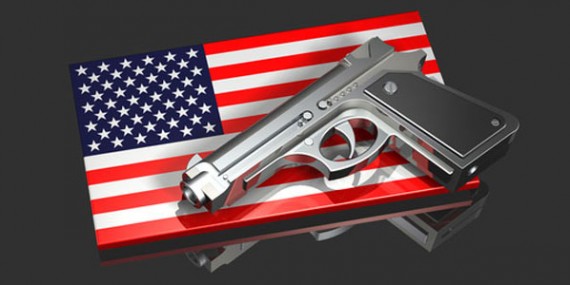 Firearms are set to pass the automobile as the instrument for American deaths.
YahooNews ("Gun deaths set to outstrip car fatalities for first time in 2015"):
Deaths from firearms are set to outstrip car fatalities for the first time, according to data from the Centers for Disease Control and reported by Bloomberg News.

The CDC estimates that auto-related deaths–long on the decline as more motorists wear seat-belts and face harsher penalties for drunk driving–will fall to 32,000 in 2015. Deaths from firearms, which include suicides and accidents, are estimated to rise to 33,000 over the same period.

Every day, 85 Americans are shot dead, about 53 of them in suicides. This figure is still lower than 1993's peak in gun deaths (37,666), but has risen significantly since firearm deaths reached a low  in 2000 (28,393). The data goes back to 1979.

Meanwhile, USA Today, which looked at FBI figures, reports that 774 people were killed between 2006 and 2010 by a mass killer, defined as a person who kills four or more people in one incident. The figures show that mass killers strike on average once every two weeks. A third of the 156 mass killings did not involve firearms, but rather fire, knife or other weapon. Almost all of the mass killers in those years were men, and their average age was 32. The dozens of deaths caused by mass killers represented about 1 percent of all homicides between 2006 and 2010.
While a shocking statistic, it strikes me as unhelpful to include suicides in this discussion; it's just a completely different animal than the murder of another. And it especially skews the discussion when suicides are 62 percent of gun fatalities. Presumably, it's a tiny fraction, indeed, of automobile fatalities.
That said, 32 deaths a day from other than suicide is a strikingly high number. That's 11,680 deaths a year, roughly half the number killed in car accidents. Considering how routinely most of us drive, that's amazing enough without artificially inflating the numbers and confusing the debate.