Why So Many Die on American Roads
Traffic deaths are going down in most of the world. Not here.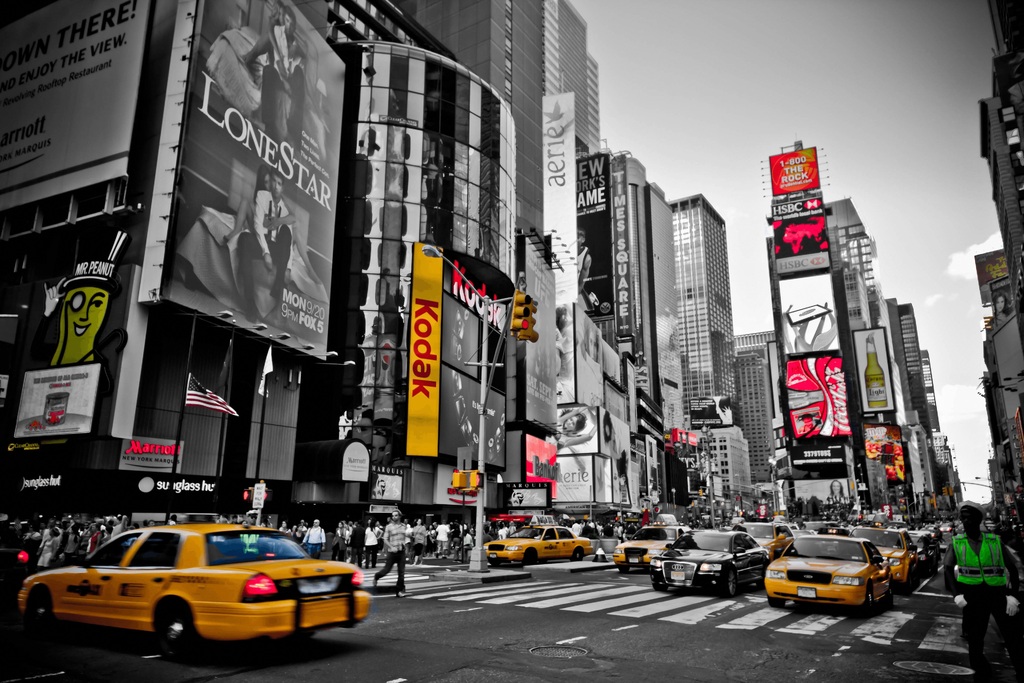 Writing for NYT, Emily Badger and Alicia Parlapiano explore "The Exceptionally American Problem of Rising Roadway Deaths." The upshot:
The U.S. has diverged over the past decade from other comparably developed countries, where traffic fatalities have been falling. This American exception became even starker during the pandemic. In 2020, as car travel plummeted around the world, traffic fatalities broadly fell as well. But in the U.S., the opposite happened. Travel declined, and deaths still went up. Preliminary federal data suggests road fatalities rose again in 2021.

[…]

In 2021, nearly 43,000 people died on American roads, the government estimates. And the recent rise in fatalities has been particularly pronounced among those the government classifies as most vulnerable — cyclists, motorcyclists, pedestrians.

Much of the familiar explanation for America's road safety record lies with a transportation system primarily designed to move cars quickly, not to move people safely.

"Motor vehicles are first, highways are first, and everything else is an afterthought," said Jennifer Homendy, chair of the National Transportation Safety Board.
It has been thus my whole life, so seems normal. Of course the roads are there for cars, trucks, and buses. Indeed, we've institutionalized that:
That culture is baked into state transportation departments that have their roots in the era of Interstate highway construction (and through which most federal transportation dollars flow). And it's especially apparent in Sun Belt metros like Tampa and Orlando that boomed after widespread adoption of the car — the roads there are among the most dangerous in the country for cyclists and pedestrians.
The cross-country comparisons are revealing, if somewhat misleading:
The fatality trends over the last 25 years, though, aren't simply explained by America's history of highway development or dependence on cars. In the 1990s, per capita roadway fatalities across developed countries were significantly higher than today. And they were higher in South Korea, New Zealand and Belgium than in the U.S. Then a revolution in car safety brought more seatbelt usage, standard-issue airbags and safer car frames, said Yonah Freemark, a researcher at the Urban Institute.

Fatalities fell as a result, in the U.S. and internationally. But as cars grew safer for the people inside them, the U.S. didn't progress as other countries did to prioritizing the safety of people outside them.

"Other countries started to take seriously pedestrian and cyclist injuries in the 2000s — and started making that a priority in both vehicle design and street design — in a way that has never been committed to in the United States," Mr. Freemark said.

Other developed countries lowered speed limits and built more protected bike lanes. They moved faster in making standard in-vehicle technology like automatic braking systems that detect pedestrians, and vehicle hoods that are less deadly to them. They designed roundabouts that reduce the danger at intersections, where fatalities disproportionately occur.
Most American cities and essentially all of our suburbs were built after the automobile was in widespread use. That's not true of our European and Asian counterparts, which therefore have narrower, windier, and thus slower roads. And we have much longer commutes as well, incentivizing driving and higher speeds.
Outside of a handful of older cities, roundabouts (traffic circles) are foreign and most Americans don't seem to know what to do when they encounter them. That's a pity, because they're much more efficient than having 4-way stops at every intersection.
But here's the bigger issue, I think:
In the U.S. in the past two decades, by contrast, vehicles have grown significantly bigger and thus deadlier to the people they hit. Many states curb the ability of local governments to set lower speed limits. The five-star federal safety rating that consumers can look for when buying a car today doesn't take into consideration what that car might do to pedestrians.

These diverging histories mean that while the U.S. and France had similar per capita fatality rates in the 1990s, Americans today are three times as likely to die in a traffic crash, according to Mr. Freemark's research.
Americans have always loved big cars. We occasionally shift to buying smaller ones when gas prices skyrocket but revert to form once they drop. Europeans and Asians, by contrast, pay much more for fuel than we do and have for decades. That strongly incentivizes smaller, more fuel-efficient cars. And, indeed, the massive SUVs and four-door pickup trucks so common in the USA are essentially nonexistent in most of the world.
Over this time, more people have been traveling by motorcycle and bike in the U.S. Bike-share systems spread around the country, and new modes like electric bikes and scooters have followed, heightening the need to adapt roads — and the way users of all kinds share them — for a world not dominated solely by automobiles.

Cycling advocates said they expected there would be safety in numbers as more people biked and as drivers grew accustomed to sharing the road, reducing deaths. Instead, the opposite has happened.
We simply don't have the infrastructure for any of this outside our major cities. So, the relative handful of people riding bicycles in suburban areas are on roads with 55 mph speed limits and no dedicated lanes.
There's a winding 2-1/2 mile two-lane road that leads from out where I live into the nearest suburb. The lanes are thin and there are no curb lanes, much less sidewalks or bike paths. People tend to drive faster than the 30ish mph speed limit and trucks, especially, are prone to cross over into the other lane around curbs. Occasionally, I'll encounter some poor sod trying to peddle a bike and thus blocking the road. It's just dangerous all around.
Beyond that, even in major cities, where pedestrians and bicyclists are more common, we simply haven't adopted a safety culture. Drivers are generally pretty good at stopping for red lights but they think nothing of turning right on red across a pedestrian crosswalk—even when pedestrians have the light. And, as I've noted many times over the years, bicyclists tend to make up their own rules, alternating between being in the driving lane but not observing stop signs or lights and jumping onto the sidewalks and suddenly becoming 25mph pedestrians. And the recent rise of rental scooters adds yet another variable.
On empty pandemic roads, it was easy to see exactly what kind of transportation infrastructure the U.S. had built: wide roads, even in city centers, that seemed to invite speeding. By the end of 2020 in New York, traffic fatalities on those roads had surged from prepandemic times.

"We have a system that allows this incredible abuse, if the conditions are ripe for it," Mr. Freemark said.

And that's precisely what the conditions were during the pandemic. There was little congestion holding back reckless drivers. Many cities also curtailed enforcement, closed DMV offices and offered reprieves for drivers who had unpaid tickets, expired drivers' licenses and out-of-state tags.
I made the occasional foray to the hardware or grocery store during our brief semi-lockdown in March-April 2020. It was surreal to be on the road with hardly any other cars. But, yes, the proportion of people driving recklessly was higher. We're used to traffic being the primary regulator of our speed. That's even more so in a place like New York, where traffic is otherwise at a near standstill pretty much all the time.
The pandemic made more apparent how much American infrastructure contributes to dangerous conditions, in ways that can't be easily explained by other factors.

"We are not the only country with alcohol," said Beth Osborne, director of the advocacy group Transportation for America. "We're not the only country with smartphones and distraction. We were not the only country impacted by the worldwide pandemic."

Rather, she said, other countries have designed transportation systems where human emotion and error are less likely to produce deadly results on roadways.

What the U.S. can do to change this is obvious, advocates say: like outfitting trucks with side underride guards to prevent people from being pulled underneath, or narrowing the roads that cars share with bikes so that drivers intuit they should drive slower.

"We know what the problem is, we know what the solution is," said Caron Whitaker, deputy executive director at the League of American Bicyclists. "We just don't have the political will to do it."
How much of this is societal and how much is political is hard to say. My strong suspicion, though, is that most of the other countries have far more centralized regulatory regimes and ones in which transportation experts simply make the rules without needing much input from politicians. We, on the other hand, have overlapping county, city, state, and federal regulations with interlocking lobbying efforts from the transportation industry and various safety advocacy groups.
The bipartisan infrastructure bill passed last year takes modest steps toward changing that. There is more federal money for pedestrian and cycling infrastructure. And states will now be required to analyze fatalities and serious injuries among "vulnerable road users" — people outside of cars — to identify the most dangerous traffic corridors and potential ways to fix them.

States where vulnerable road users make up at least 15 percent of fatalities must spend at least 15 percent of their federal safety funds on improvements prioritizing those vulnerable users. Today, 32 states, Puerto Rico and the District of Columbia face that mandate.
There was essentially no public debate on any of that. My guess is that it was put in there by a subcommittee as a pet project of an influential chairman and passed into law because it didn't attract any objections. It seems reasonable enough; whether it'll have a significant impact on safety remains to be seen.