Hacker Group Claims That It Stole Mitt Romney's Tax Returns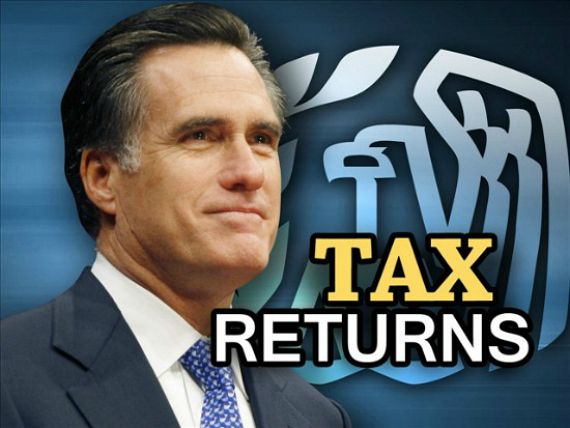 In an anonymous message claiming to be from a group of hackers, someone is claiming to have stolen copies of Mitt Romney's tax returns from PriceWaterhouseCoopers and is threatening to release them unless a ransom is paid:
Someone claims to have stolen years of Mitt Romney's tax returns from a Tennessee office of the financial firm PriceWaterhouseCoopers, and the Secret Service is investigating what appears to be a ransom scheme.

The local Democratic and Republican parties in Williamson County, Tenn., where the PricewaterhouseCoopers office is located, both received packages, each containing a thumb drive and a letter outlining a competitive-bidding ransom scheme that appears designed to pit Republicans and Democrats against each other over the release of Romney's taxes.

The letters stated an intention to publish Romney's tax returns on Sept. 28, unless $1 million is deposited in a Bitcoin (Internet currency) account, according to Williamson County Democratic Party Chairman Peter Burr, who said both he and his Williamson County GOP counterpart received similar packages. The letters did not make specific claims as to how many years of tax returns had allegedly been pilfered.

The Secret Service took the package from him after the local GOP contacted authorities, Burr said. The Secret Service confirmed to ABC News that it is investigating the ransom scheme.

The apparent hackers presented "two options," Burr said. "If somebody wanted to prevent the publication of these tax records, they needed to put a million dollars into this Bitcoin account…that was to prevent them from going ahead and publishing it on September 28th. Then they went on to say that if you want to ensure that this is published before September 28th, you have the option of contributing a million dollars to this other Bitcoin account … and if you win the race … the other side will not be able to prevent the publication."
PriceWaterhouseCoopers says that it is aware of the scheme and is cooperating with the investigation, but also says that "there is no evidence that our systems have been compromised or that there was any unauthorized access to the data in question." It all sounds very odd, though, especially when you read the account about how this theft allegedly went down:
The group allegedly obtained the files from PricewaterhouseCooper's Tennessee office on Aug. 25, in what was described on PasteBin as a Mission Impossible-like caper:

Romney's 1040 tax returns were taken from the PWC office 8/25/2012 by gaining access to the third floor via a gentleman working on the 3rd floor of the building. Once on the 3rd floor, the team moved down the stairs to the 2nd floor and setup shop in an empty office room. During the night, suite 260 was entered, and all available 1040 tax forms for Romney were copied. A package was sent to the PWC on suite 260 with a flash drive containing a copy of the 1040 files, plus copies were sent to the Democratic office in the county and copies were sent to the GOP office in the county at the beginning of the week also containing flash drives with copies of Romney's tax returns before 2010. A scanned signature image for Mitt Romney from the 1040 forms were scanned and included with the packages, taken from earlier 1040 tax forms gathered and stored on the flash drives.
It does indeed seem more like an episode of Mission:Impossible than a real case of hacking and, indeed, the competing ransom schemes reinforces that notion. In either case, if something did happen in this office and something was indeed stolen, that is a violation of several federal and state laws. Indeed, the ransom scheme itself violates federal and state law. I'm not sure these people realize what they might be in for.