Haley Barbour's Wife Is "Horrified" At The Thought Of A Presidential Run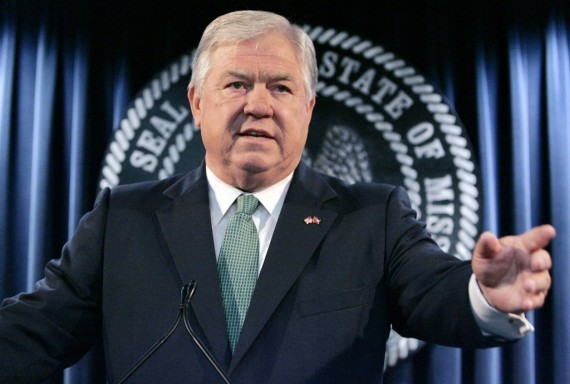 Haley Barbour still isn't saying whether he'll run for President, but his wife seems to have made up her mind:
(CNN)- The wife of Mississippi Gov. Haley Barbour says she is "horrified" that her husband is seriously considering a bid for the presidency.

In an interview with CNN affiliate WLOX in Biloxi, Marsha Barbour admitted the "overwhelming" task of a presidential run is something she may not quite be ready for.

"It's been a lot to be first lady of the state of Mississippi and this would be 50 times bigger," she said. "It's a huge sacrifice for a family to make."

(…)

Despite her hesitation, Barbour said that the final decision is up to her husband.

"That's a commitment that I am praying about," she said.

"And if God and Haley decide to do it, I'm sure God will give me strength to be a good partner."
What Barbour wants is really only part of the equation, I think. If his wife isn't fully behind the idea, then it seems unlikely that he'd run.