Health Care Reform and Political Constraints
How likely are more sweeping health care reforms in the US? Not very likely at all.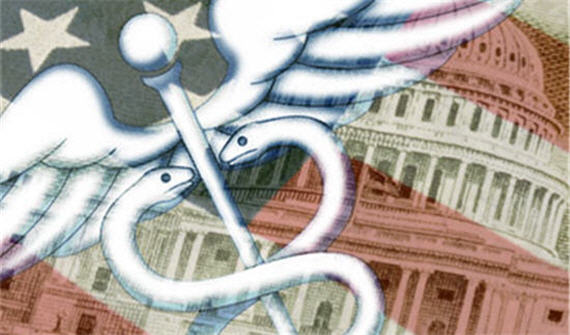 Many in the comments threads of my two recent posts on health care reform indicate that a lot of people are convinced that the PPACA is naught much more than a Trojan horse (or maybe Pandora's Box) that contains within it radical reforms and that it will only be a matter of time until such reforms are unleashed.
It is all well and good to assume that Nancy Pelosi hopes that the recently passed health care bill will eventually lead to more sweeping reforms at some point in the future.  Indeed, I am sure that she and many of her political fellow travelers hope that.   But hope and two bucks will get you acoffee at a DC Starbucks.  Hope, however, will not get legislation passed, let alone something major like moving to a single-payer healthcare system.
There is a little problem that is being ignored by many, it would seem, and it is called "political constraints."  In other words, one has to weigh the fact that for any further changes to take place that the proponents of change will have to have the votes (i.e., the political power) to put forth such a result.  Who care what some politicians may hope for?  What matters is what are the odds that those politicians are going to have the needed votes to accomplish their goals?
Just looking at what it tool to pass PPACA should be more than sufficient to allay fears on the right regarding major changes to the system. Let's consider the following facts:
Major health care reform aimed at moving the system to one of universality has been on the Democratic Party's agenda for decades (and to no avail, including many decades of Democratic control of the Congress).
The last time the issue was even seriously debated prior to the passage of the PPACA was in the early 1990s.
For the PPACA to pass it required a super-majority of 60 votes in Senate alongside a substantial majority of Democrats in the House (not to mention a landslide presidential victory).
Indeed, in an excellent example of the nature of the political constraints I am talking about:  a special election in Massachusetts, flipping only one seat in the Senate, almost derailed the entire reform effort.
The bottom line is that it is highly unlikely that the Democrats will have the requisite votes to pass any sweeping health care reform any time soon or that there will be sufficient political will to motivate another round of reforms for that matter.  As such, it would seem to me that it is wiser to evaluate the current policy based on what it is, not one fears it might could be at some indeterminate (and low probability) event in the unforeseeable future.
To put the entire post in one simple line:  given how difficult it was to get the PPACA passed in the first place, why would anyone think that something more dramatic is going to be passed anytime in the foreseeable future?
Anyone who thinks that more reform is coming, especially reform as dramatic as a true government "takeover" simply isn't paying attention to the reality of how policy is actually made.