Political Lie of the Year: "Government Takeover of Health Care"
PolitiFact's Lie of the Year 2010.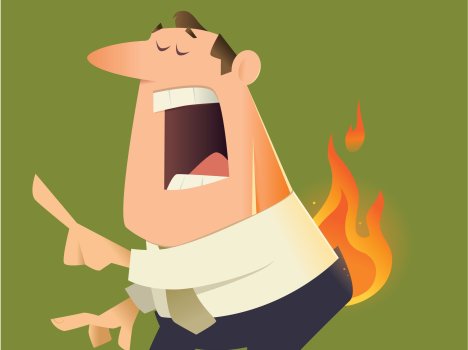 PolitiFact's Lie of the Year: 'A government takeover of health care'
By selecting "government takeover' as Lie of the Year, PolitiFact is not making a judgment on whether the health care law is good policy.

The phrase is simply not true.

Said Jonathan Oberlander, a professor of health policy at the University of North Carolina-Chapel Hill:  "The label 'government takeover" has no basis in reality, but instead reflects a political dynamic where conservatives label any increase in government authority in health care as a 'takeover.' "
On the one hand, give the opponents of the bill credit as the phrase "government takeover" has a lot of political cache.  On the other hand, it would be nice if debates could be predicated on facts rather than focus-group tests slogans.
I found this phrase problematic during the entire debate because regardless of what one thought of the proposal, the government was never going to be taking over the health care apparatus (or even the health insurance apparatus) within the United States.  Indeed, the policy takes the existing system, one of privately provided health insurance, and further institutionalizes it by requiring everyone to own such insurance unless one is on Medicare or Medicaid.  The PolitiFact piece has a bullet list that one can read along these lines.
Yes, I understand that this policy increases the government role in the regulation of health care.  That does not, however, constitute a "takeover."  As the PolitiFact piece notes:
Republicans who maintain the Democratic plan is a government takeover say that characterization is justified because the plan increases federal regulation and will require Americans to buy health insurance.

But while those provisions are real, the majority of Americans will continue to get coverage from private insurers. And it will bring new business for the insurance industry: People who don"t currently have coverage will get it, for the most part, from private insurance companies.

Consider some analogies about strict government regulation. The Federal Aviation Administration imposes detailed rules on airlines. State laws require drivers to have car insurance. Regulators tell electric utilities what they can charge. Yet that heavy regulation is not described as a government takeover.
Further, it should be noted that there is already a substantial amount of regulation of health care and health insurance.
I know that many thing that the bill is a grand ruse that the Democrats know will fail and lead to a true "takeover" of health care, but hardly constitutes much of an actual argument, but is rather fanciful thinking used to justify the deployment of an untruth.
The grand irony of this lie is that it was further compounded, in a tangential way at least, by Republican arguments that the Democrats were trying to both "takeover" healthcare and, by the way, they are trying to damage Medicare! (see here and here, for example).