Democrats Open Fire On Warren's 'Medicare For All' Plan
Elizabeth Warren's fellow Democrats aren't so thrilled with her 'Medidare For All' plan.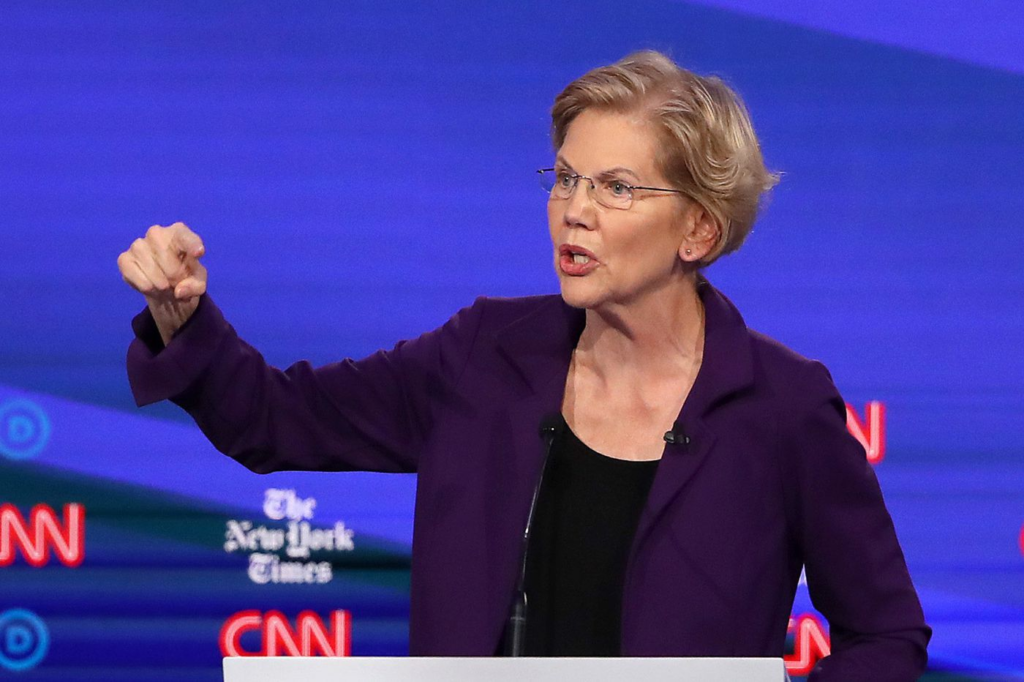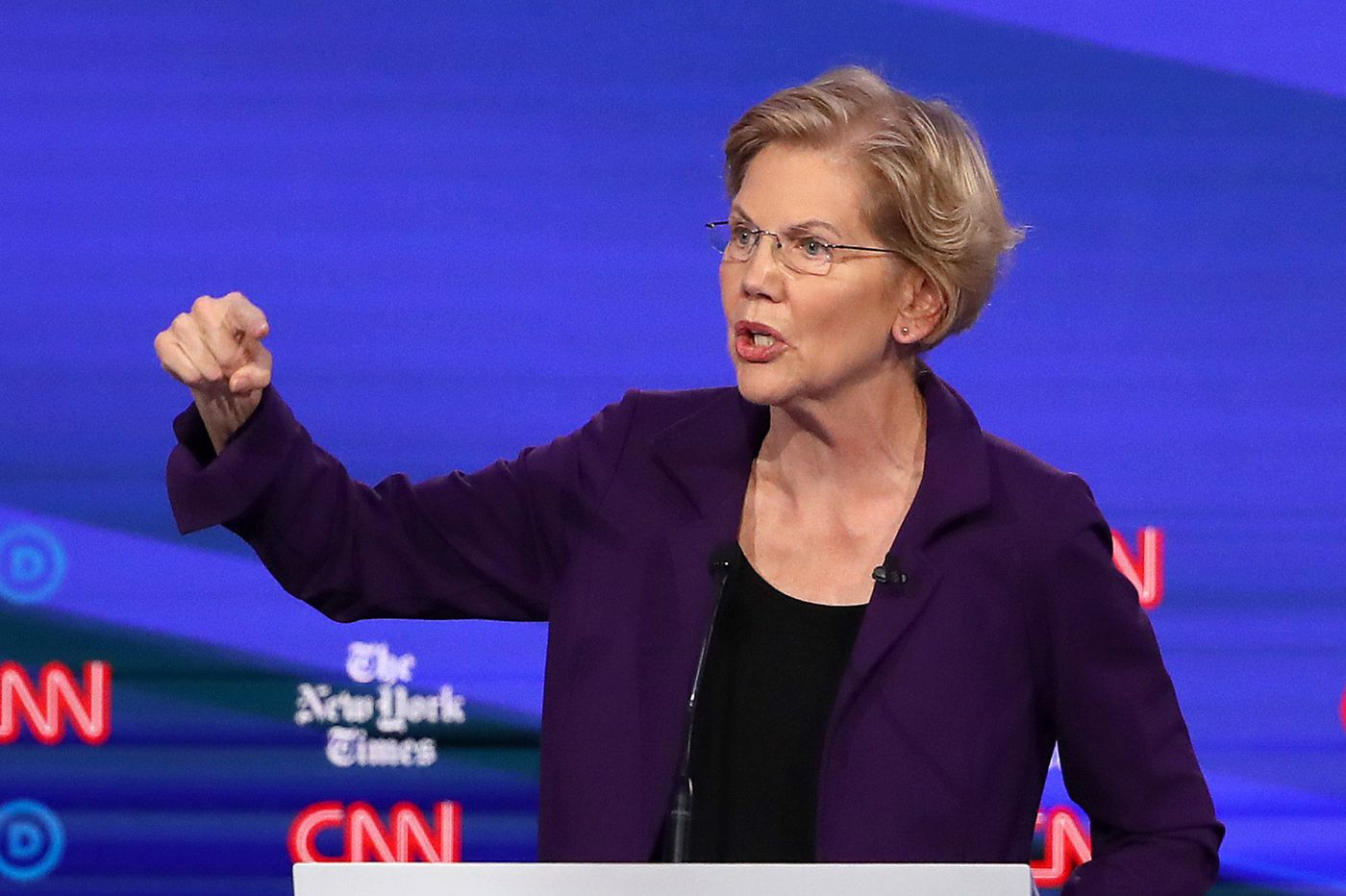 As I noted earlier, late last week Senator and Presidential candidate Elizabeth Warren released a 'Medicare For All' plan that would cost at least $20.5 trillion and purport to finance itself almost exclusively via taxes on the so-called wealthy. Almost immediately after it was released, though, it came under criticism from Warren's fellow candidates and other Democrats many of whom are expressing concern that it could end up hurting the party nationally if she becomes the nominee:
The most-vulnerable Democrat in Colorado's state House, Bri Buentello, is dreading door-knocking in her rural district now that Elizabeth Warren dropped her massive "Medicare for All" plan into the presidential arena.

"This is going to cause down-ballot damage in swing districts and states if she's the nominee," Buentello says, describing how her Pueblo-area constituents — who voted overwhelmingly for Donald Trump in 2016 — were already echoing criticisms about a giant, one-size-fits-all big government run plan that cancels private health insurance and raises taxes.

The fear of blowback is indicative of the broad and largely negative response to Warren's proposal from centrist, moderate and rural Democrats — many of whom, like Buentello, back Joe Biden in the primary. And it exposes the fault line between those who fret about winning voters in the center and the activist progressive base propelling Warren to the front of the Democratic pack.

The long-awaited plan to raise the $20.5 trillion she says is needed to pay for single-payer health care in America is Warren's attempt to answer critics after weeks of questions from rival candidates about the cost of her proposal and the prospect of higher taxes. Warren promised, as she has in the past, that "not one penny in middle-class tax increases" is necessary to finance the effort.

Surveys show Medicare for All polls well with Democrats and has majority support overall. But leading politicians in the party believe the popularity won't last.

In swing-state Ohio, Democratic Sen. Sherrod Brown, a liberal populist, has previously referred to Medicare for All as a "terrible mistake." The influential culinary workers union in Nevada has also expressed misgivings. And the best-known Democrat from the blue state stronghold of California, House Speaker Nancy Pelosi, also let it be known Friday that she's not on board.

"I'm not a big fan of Medicare for All," Pelosi told Bloomberg TV. "I welcome the debate. I think that we should have health care for all. I think the affordable care benefit is better than the Medicare benefit."

Throughout the presidential primary season, Medicare for All has been debated repeatedly by Democrats on stages where Warren has largely ducked specifics and the issue of tax increases.

What's different now is that Warren is emerging as the frontrunner — and centrists and pragmatists in her party are starting to hit the panic button as Warren's plan seems tailor-made to make enemies of doctors, hospitals, the insurance industry and some employers.

"Warren and the progressives are causing a real political problem for pro-growth, pro-business Democrats," warned Scott Reed, a top consultant for the conservative-leaning Chamber of Commerce.

(…)

Veterans of past political campaigns, remembering the beating their party took over Obamacare — which has finally become popular after Republicans attempted to repeal much of it — fear that Medicare for All raises too many questions, picks too many fights with special interests and won't garner support where it counts the most in a presidential election: swing districts in the swing states needed to clinch the Electoral College.

"The fundamental challenge Senator Warren has in selling her plans across the country is that Medicare for All, while popular in largely urban coastal areas, does not share the same appeal in the middle of the country, particularly in the areas where people largely have health insurance and are mostly satisfied," said Bill Burton, a former spokesman for President Obama's campaign and the founder of a super PAC that supported his reelection, who also briefly worked for billionaire Howard Schultz's brief 2020 presidential campaign.

"When you look at the counties that President Obama and President Trump won, you see rates of health insurance in the 90-95% range, so she's potentially solving a problem that many of these voters may not share these views on," Burton said.

Burton has company among Obama alums , many of whom remember how Republicans weaponized Obamacare in the 2010 and 2014 midterms. Without Obama on the ticket defending his namesake healthcare plan, it was largely a millstone around the necks of Democrats.

"It played out with the Clinton health plan. It played out with the Affordable Care Act. Frankly, going all the way back to President Truman, it is consistently the case that health reforms are always popular at first, when they're more like bumper sticker slogans," said Larry Levitt, the senior vice president for health reform at the Kaiser Family Foundation. "As details get filled in and opponents really start to attack, plans never get more popular."
The plan also came under attack from several of Warren's fellow candidates for the Democratic nomination. Senator Bernie Sanders, who has proposed his own health care plan that is basically also "Medicare For All," drew sharp contrasts between his plan and Warren's":
Sen. Bernie Sanders (I-Vt.) has called his "Medicare for All" plan "far more progressive" than the plan Massachusetts Sen. Elizabeth Warren released last week.

"The function of health care is to provide health care to all people, not to make $100 billion in profits for the insurance companies and the drug companies. So, Elizabeth Warren and I agree on that. We do disagree on how you fund it. I think the approach that (I) have, in fact, will be much more progressive in terms of protecting the financial well being of middle income families," Sanders told ABC News.

Sanders told the news outlet that his plan would raise taxes on the middle class, but that it would lower health care costs. Warren has said her plan would not increase taxes on the middle class.

Sanders said he believes Warren's plan might have a "very negative impact" on job creation because of funds it could take from employers, called an "employer Medicare contribution."

"I think that that would probably have a very negative impact on creating those jobs, or providing wages, increased wages and benefits for those workers," Sanders told ABC. "So I think we have a better way, which is a 7.5% payroll tax, which is far more I think progressive, because it'll not impact employers of low wage workers but hit significantly employers of upper income people."

Warren defended her plan, saying that employers would pay "a little bit less" than they pay under Obamacare.

"All I can say is that employers will pay the same as they're paying currently under Obamacare. In fact, they pay a little bit less. We stabilize it at 98% of what they're paying right now and they won't have to have HR departments that are wrestling with insurance companies. So this is something that's going to help employers," she told reporters, according to ABC.

After she was asked whether she thought her plan was more progressive than Sanders's plan, Warren said,"I think it's progressive when not a single person who makes less than a billion dollars has to pay one penny in additional taxes."

"That's going to be an enormous benefit for middle class families, for working families, for the working poor. Think what that's going to mean to them," the Massachusetts Democrat added. "And think what it's going to mean for small businesses. For these little tiny businesses that right now can't afford to offer medical care for their employees, and that means they're at a competitive disadvantage. Because it's hard to attract people if you don't offer health care. Think what it means for all the people who've wanted to start their own businesses but they're afraid to walk away from their health insurance. They're afraid they won't be able to afford it on their own."
Another one of Warren's rivals, South Bend Mayor Pete Buttigieg, said that the plan was flawed because it contained "a multi-trillion-dollar hole":
CONCORD, N.H. – South Bend, Ind. Mayor Pete Buttigieg took aim at Democratic presidential campaign rival Sen. Elizabeth Warren, D-Mass. over her "Medicare-for-all" plan on Wednesday, after becoming the first major candidate to file for the ballot in New Hampshire's first-in-the-nation presidential primary.

Buttigieg, who grabbed headlines at this month's presidential debate for challenging Warren over how she'll pay for her plan to implement a single-payer health care system, expanded on those concerns Wednesday.

"I certainly think we all have a responsibility to explain how our plans are going to be paid for, and my concern about the plan she's putting forward is not just the multi-trillion-dollar hole but also the fact that most Americans would prefer not to be told that they have to abandon their private plan," Buttigieg said in an interview with Fox News and New Hampshire's Concord Monitor newspaper.

"I want to create this public plan and then if it's the right plan for everybody, everybody will want it," Buttigieg added. "If it's not the right plan for some people, then some people will keep what they've got. I think that's the best policy. It's definitely what most voters, including what most Democratic voters, believe. And I believe those voters are not wrong."

Warren supports 2020 rival Bernie Sanders' Medicare-for-all plan. Sanders has repeatedly acknowledged that taxes for most Americans would rise to pay for the program but has claimed that most people would save money in the long run due to the elimination of premiums, co-payments and deductibles. Yet at this month's debate, Warren wouldn't say if middle-class taxes would rise to pay for her Medicare-for-all system and pledged to unveil her plan for paying for it soon.

(…)

Speaking with reporters Wednesday after filing at the New Hampshire State House, Buttigieg painted clear contrasts between himself and Warren and Sanders, the two populist standard-bearers in the large field of Democratic White House hopefuls.

"If as a voter you've decided you want the most ideologically left candidate possible, then of course you've already got your choice," he said, taking an indirect jab at both Warren and Sanders. "But I think a lot of others are looking for real progressive solutions that can be achieved and that can command the support of a strong American majority. I think that's where most Democratic voters are."

And he vowed that if he won the White House, "I would be the most progressive president in my lifetime but I also would build out majorities to do these things in a way that can actually unify rather than further polarize the American people."
Finally, former Vice-President Joe Biden renewed his previous attacks on Warren's plan:
Former Vice President Joe Biden's campaign hit Sen. Elizabeth Warren (D-Mass.) over her new "Medicare for All" plan on Friday, saying it really would result in a middle-class tax increase despite Warren's claims.

"For months, Elizabeth Warren has refused to say if her health care plan would raise taxes on the middle class, and now we know why: because it does," said Biden deputy campaign manager Kate Bedingfield. "Senator Warren would place a new tax of nearly $9 trillion that will fall on American workers."

Warren on Friday released a plan for how to pay for Medicare for All that would not include any direct tax increases on the middle class. Warren has been under pressure from rivals including Biden to explain how she would cover the large cost of her plan. Medicare for All has been one of the major dividing lines between progressives such as Warren and Sen. Bernie Sanders (I-Vt.) and more moderate candidates like Biden and South Bend, Ind., Mayor Pete Buttigieg.

Biden kept up the criticism on Friday, saying that a new roughly $9 trillion tax on employers in Warren's plan would be passed on to workers.

Warren's plan argues that tax is just matching what employers are already paying for their workers' health insurance in the form of premiums, and that it would actually slightly reduce employers' costs. Economists also say that workers face lower wages under the current system because of the costs employers have to pour into health insurance instead.

More broadly, Biden's campaign called Warren's plan unrealistic, and noted that it would eliminate people's current private health insurance.

"There's no two ways about it, we cannot defeat Donald Trump with double talk on health care — especially not about the impact and cost of a proposal to completely dismantle our health care system and eliminate employer-sponsored and all other private health insurance," Bedingfield said.
It isn't surprising that Warren's fellow candidates would attack her and her plan. That's all part of running in a competitive primary, and, as I noted this morning, there is plenty there to criticize. What is somewhat surprising, I suppose, is the extent to which Democrats outside of the race for President are willing to call the plan out. The reason for that, of course, is because they are concerned that there are aspects to the plan that could end up hurting the party in November 2020 even if she does not turn out to be the nominee. These attacks and criticisms are likely to come up as we get further down the campaign trail. They are also likely to be used as ammunition by Republicans regardless of whether or not Warren becomes the nominee.
The criticism is also unsurprising given the fact that Warren is now widely seen as a co-frontrunner for the nomination. Before now, she was able to get away with putting largely utopian plans forward without having to worry about having hem scrutinized. That's not going to be the case anymore, and whether or not Warren can move forward is largely going to depend on whether or not she can defend those plans.