Blunt Ad Complains of Cutting Medicare…to Support "Government-Run Health Care"
An ad for Republican Senate candidate Roy Blunt complains that his opponent voted to cut Medicare in order to support "government-run health care."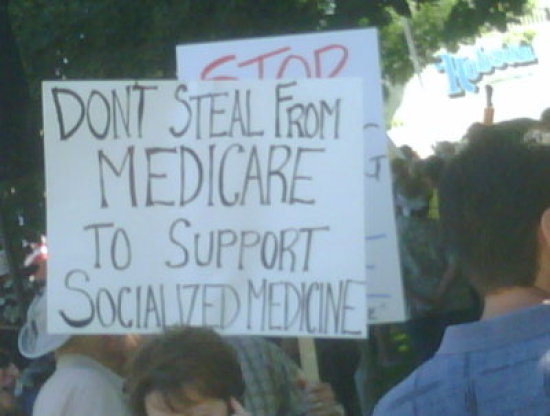 I saw this ad on TV this morning and it boggled my mind:
Yes, that's a Republican (who, like most Republicans, has been campaigning against too much spending), who is not only campaigning against Medicare cuts (which are necessary to get the deficit under control), but complaining that those cuts are going to "government-run health care"!
I suppose that since 39% of the American public wants the government to "stay out of Medicare," there's no downside to simultaneously campaigning against cutting Medicare and against "government-run healthcare." But I have to say that it's sad that the joke about Tea Partiers wanting to "keep the government out of Medicare" isn't a joke anymore–it's an actual campaign point…
Ah well. Score another point for Mencken.