Herman Cain Dead from Covid-19
The one-time candidate for the GOP presidential nomination is dead at 74.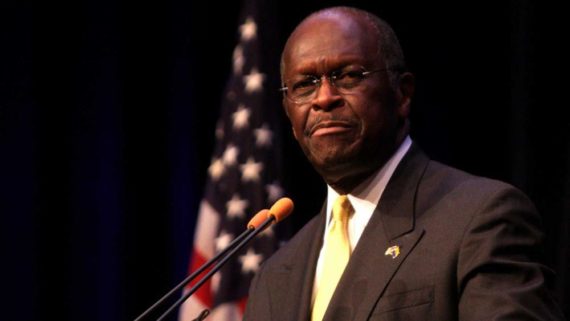 CNN reports: Herman Cain has died after being hospitalized with Covid-19
Cain tested positive for Covid-19 on June 29 and was hospitalized on July 1 after developing symptoms serious enough to be hospitalized, according to the statement posted on Twitter. 

Cain was a co-chair of Black Voices for Trump, and his last public appearance was as one of the surrogates at President Trump's June 20 rally in Tulsa, Oklahoma. Trump campaign spokesperson Tim Murtaugh told CNN at the time that Cain did not meet with Trump at the Tulsa rally.
Loss of life to this disease is a tragedy and it is unfortunate that Cain did not appear to treat his chances of infection as seriously as he should have (his age, 74, and status as a cancer survivor were both risk factors).
Whether he contracted the disease at the Tulsa rally or not cannot be known, but hopefully, some will take this as a cautionary tale. Many will only take risks seriously if someone they know (or, at least, are familiar with) is affected.
My condolences to his family and friends in this difficult time.
(I would ask that we not be ghoulish or triumphalist about this news in the comments).