Herman Cain: Gun Control A "States Issue." Huh?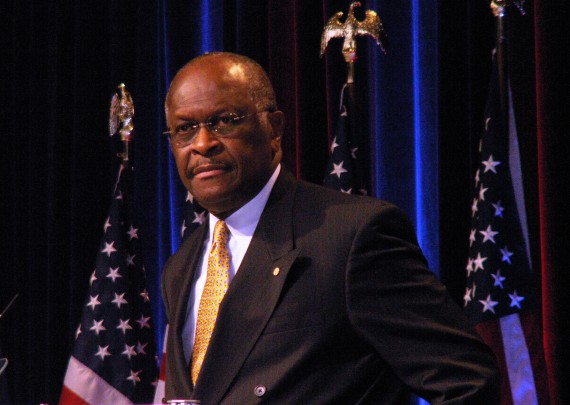 When I saw Herman Cain's interview with Wolf Blitzer yesterday afternoon, this immediately jumped out at me:
BLITZER: How about gun control?

CAIN: I support the 2nd amendment.

B: So what's the answer on gun control?

C: The answer is I support, strongly support, the 2nd amendment. I don't support onerous legislation that's going to restrict people's rights in order to be able to protect themselves as guaranteed by the 2nd amendment.

B: Should states or local government be allowed to control guns, the gun situation, or should…

C: Yes

B: Yes?

C: Yes.

B: So the answer is yes?

C: The answer is yes, that should be a state's decision.

Transcript via Jazz Shaw
This is, of course, entirely incorrect. In McDonald v. Chicago, the Supreme Court ruled that the 2nd Amendment, and its protections as had recently been defined in District of Columbia v. Heller, applied to the states through the Due Process Clause of the 14th Amendment. While the decisions in McDonald and Heller do leave unanswered the question of what forms of firearms regulation would be Constitutionally acceptable, it is fairly clear that the protections of the Second Amendment are applicable to the states.
Now, it's possible, as Jazz Shaw suggests, that Cain simply misspoke under  Blitzer's rapid fire barrage. The other possibility, though, is that he's one of those "Constitutional" conservatives who rejects the entire idea that Federal Bill of Rights should be applied to the states. Ron Paul believes this, and it's one reason I'm not entirely a fan of his. Is this Cain's position? Does he believe that, not just the 2nd, but also the 1st, 4th, 6th, 7th and 8th Amendments shouldn't apply to the states? Some clarification on this issue would be most helpful.