Herman Cain: "We Need A Leader, Not A Reader"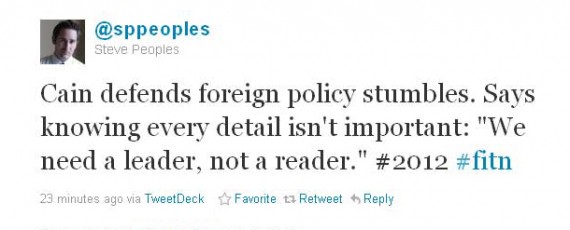 At the risk of posting two Herman Cain posts in a row, this one is simply too good to pass up:
Meanwhile in the Tweetosphere, AP reporter Steve Peoples tweeted that "Cain defended his foreign policy stumbles. Says knowing every detail isn't important: "We need a leader, not a reader".
Over at Talking Points Memo, they take note that Cain's line was first uttered in The Simpsons Movie:
Ladies and gentlemen, up until this week this man was the frontrunner for the Republican nomination for President.