Herman Cain: No Endorsements Today Or Anytime Soon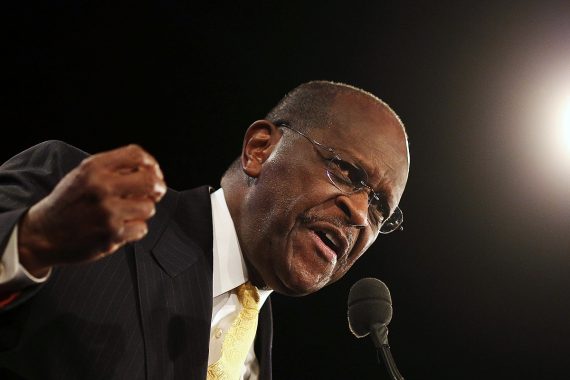 It looks like the rumors circulating this morning aren't true, since Herman Cain himself said today that he's not making any endorsement any time soon:
On a conference call this morning with more than 100 staffers and supporters, Herman Cain said that he will not endorse another Republican presidential candidate today, and that he has no plans to back anyone anytime soon.

"I am not endorsing anybody today or in the very immediate future," he said. "I can't say I won't endorse, but not in the immediate timeframe."

But Cain added that he would eventually endorse. "It's gonna happen, it's gonna happen. I have a process in mind that I'm going to go through in order to determine who I could possibly endorsement… It won't happen today. Most likely, it won't happen this week. They can calm down about that expectation."
It makes one wonder what the back story behind the rumors might be. Wishful thinking? An effort to smoke Cain out? Who knows.