Herman Cain Thinks He'd Make A Great Secretary Of Defense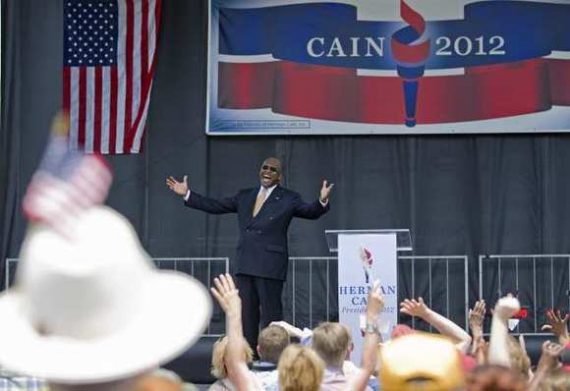 Last night's Barbara Walters "Most Fascinating People" special included an interview with Herman Cain, where he said this:
Herman Cain says if he could be a Cabinet secretary, he would want to be head of the Department of Defense.

In an interview with Barbara Walters, who chose Cain as one of the "10 Most Fascinating People" of the year, the former presidential hopeful was asked what Cabinet position he would like.

"We are speaking totally, totally hypothetical, right?" a smiling Cain said. "Department of Defense."

A visibly surprised Walters exclaimed, "What?"

"Yes."

"Not Treasury? I mean, you're the 9-9-9 man. Why the Department of Defense?" Walters asked.

"Because if I could influence rebuilding our military as it should be, that would be a task I would consider undertaking."

Walters proceeded to remind Cain, who served in the Department of the Navy during the Vietnam War, that as defense secretary, "it would be important to be familiar with the various countries around the world.

"And you have had some difficulty with that, Mr. Cain," she added.

"Yes, but I have been doing my homework ever since that difficulty," Cain said, still smiling.
Here's the video, Walters' reaction is priceless