Herman Cain Tries To Explain What He Thinks About Foreign Policy, And Fails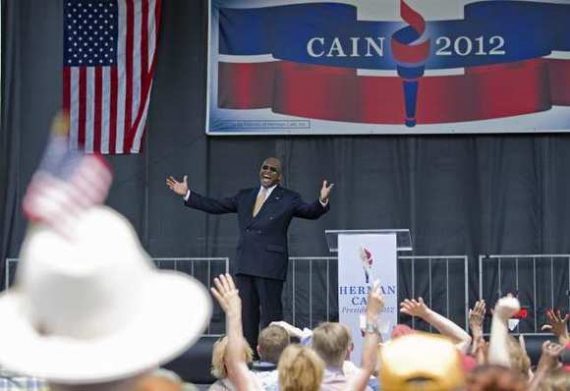 This interview between Herman Cain and the editors of the Milwaukee Journal-Sentinel is even more painful to watch than Rick Perry's 53 second "Ooops":

No debate formats, no moderators, no time limits. And this is what Herman Cain gives us. Pathetic.
Update: NBC's Chuck Todd posted this on Twitter:
Campaig[n] says Cain was on 4 hrs sleep: "Didn't say anything wrong or in accurate, it just took him a while to recall the specifics of Libya."
First of all, taken as a whole Cain's answer was still a muddle of incoherent nonsense so, the last part of the statement is pure puffery. If the first part is true, then the campaign was wrong for letting the candidate go into an important interview, that was being recorded on video, unprepared and exhausted. Either way, this make Cain look incompetent and foolish.