Higher Taxes Don't Lower Deficits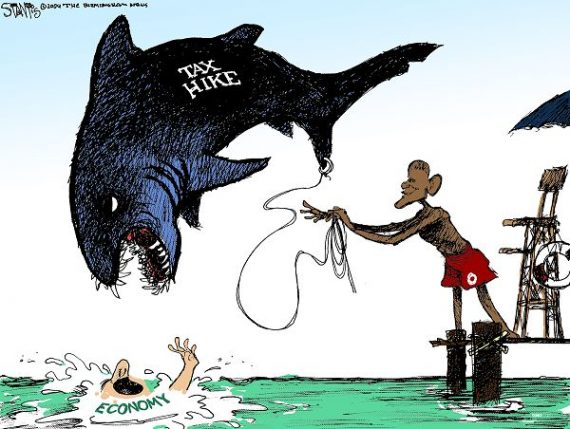 File this under So Blindingly Obvious, Only A Congresscritter Could Miss It: Raising taxes doesn't lead to lower deficits because Congress will just spend the money:
Richard Vedder and Lowell Gallaway of Ohio University co-authored a often-cited research paper for the congressional Joint Economic Committee (known as the $1.58 study) that found that every new dollar of new taxes led to more than one dollar of new spending by Congress. Subsequent revisions of the study over the next decade found similar results.

We've updated the research. Using standard statistical analyses that introduce variables to control for business-cycle fluctuations, wars and inflation, we found that over the entire post World War II era through 2009 each dollar of new tax revenue was associated with $1.17 of new spending. Politicians spend the money as fast as it comes in — and a little bit more… [N]o matter how we configured the data and no matter what variables we examined, higher tax collections never resulted in less spending. [Emphasis added.]
Absent a Balanced Budget Amendment, the only way I can see that we're going to get real, meaningful spending reductions is to follow the base closure method: Set up a commission specifically devoted to proposing cuts which Congress then votes on as a whole package. I'd be happy to have both, actually.