States, the Feds, and Revenue Transfers
All states but one receive more in federal money than they pay out in taxes.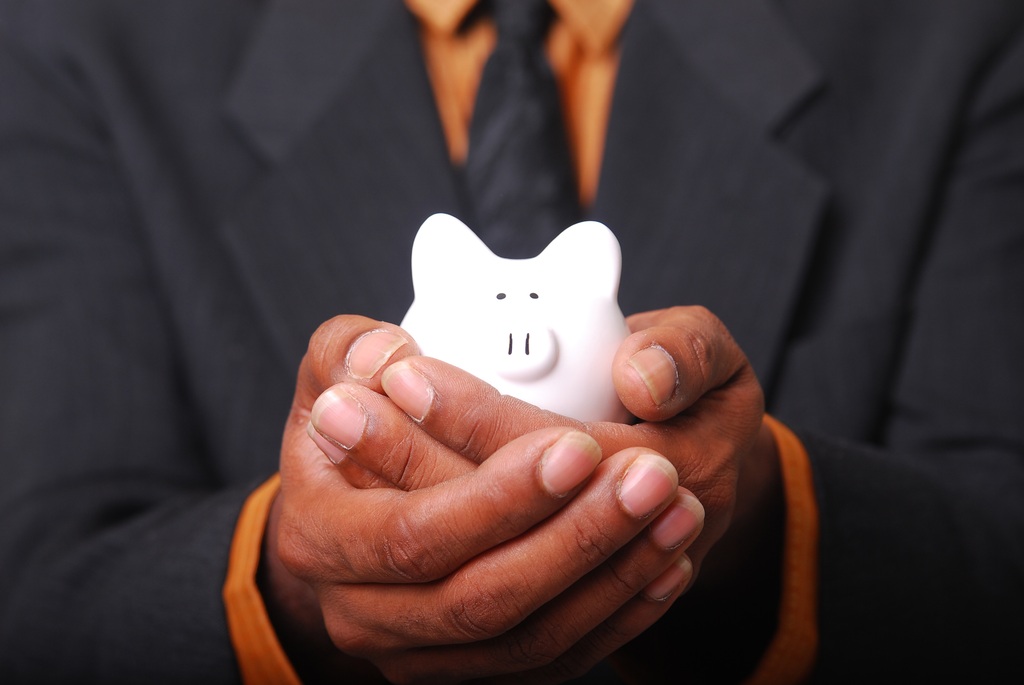 Yahoo Finance ("These States Are Most Dependent on the Federal Government"):
In 2022, the federal government spent $6.27 trillion. Most of the government's revenue comes from taxes collected from individuals and businesses across the U.S.
While technically true, the Treasury only collected $4.9 trillion in taxes last year. The rest was borrowed.
Though taxes are mostly collected by the federal government, individual states are primary recipients of that same tax revenue. In a way, tax inflows and outflows act as a form of wealth redistribution among U.S. states.
That seems like a weird way of looking at things. We certainly redistribute money collected via taxes (or borrowed) and some states benefit more than others. But most of the money goes to individual citizens, not the states themselves.
To find out which states are most and least reliant on the federal government – and thus taxpayers from other states – SmartAsset evaluated tax and government spending data to determine which states are getting the best and worst return for their tax dollars.

Key Findings

The top one percent of earners paid about 42% of the income tax revenue in the United States. This accounts for 10% of the government's total federal tax revenue. Californian one percenters paid 16.13% of the national income tax, while New York's top 1% paid 8.34%, Texas one percenters paid 7.85% and Floridians paid 7.58%. In some states, including Florida, Nevada and Wyoming, the top 1% of earners pay more than half of the state's total income taxes.
That the ultra-wealthy bear a huge portion of our tax burden is always worth highlighting, given the constant rhetoric that somehow they don't pay taxes. The degree to which their paying 42 percent of income taxes is "fair" is a matter of mathematics (What percentage of all income do they earn?) and metaphyics (What do those who have the most owe to those who have the least?). The state-by-state breakdowns are presumably simply a distribution map.
New Mexico is the only state paying less in taxes than it receives in support – paying only 85 cents in federal taxes for each dollar of support. This was the only state with that paid less in federal taxes than it received back. The next four most dependent states – West Virginia, Alaska, Mississippi and Montana – receive nearly as much in support as they send to the federal government each year. Hawaii, Vermont, Louisiana, Alabama and Wyoming also top the list of most dependent states.
If only one of the 50 states pays less in taxes than it receives in support, it would seem to undermine the notion that taxes are primarily a redistribution scheme. Indeed, if 49 states are getting back everything they put in or more, it's a miracle of biblical proportions. Indeed, it makes the feeding of the five thousand uninteresting by comparison.
Minnesota, New Jersey, Delaware, Illinois and Florida are least dependent on the federal government. These states all contribute multiples more to the federal government than they receive, with residents paying at least $5 in taxes for every $1 in direct support received from the federal government. Minnesota – the least dependent state – pays nearly $6.88 in taxes for each dollar it receives back. Other states that made the top 10 least dependent list include Washington, South Dakota, Massachusetts, Nebraska and California.
Offhand, it's not obvious what those states have in common. We'll return to that later.
Texas's love of vices disproportionately supports federal income. Texas pays an exorbitant $17B in excise taxes to the federal government – more than any other state by far and more than the income taxes on Texas's top 1% of earners. Texas pays nearly three times as much in taxes on items like alcohol, gas, cigarettes, gambling and other specialty items as the second most state, Ohio.
Ranking states on raw numbers seems silly. Texas is the second most populous state in the union. Still, it's surprising that it dwarfs California on excise taxes. Presumably, given the size of the state, they spend more on gasoline but I can't imagine they're drinking, smoking, and gambling so much more that they not only make up for their population deficit but do so more than three times over. It just doesn't make any sense.
States Most Dependent on the Federal Government

1. New Mexico

New Mexico pays an inexpensive $0.85 to the federal government for every dollar of support received. "Brain drain" – where highly educated workers leave for better opportunities elsewhere – has been a problem for New Mexico's economy. Left behind are a particularly high number of residents 65 and older.

2. West Virginia

West Virginians end up getting back almost every dollar they submit to the federal government – paying $1.04 for every dollar redistributed back to their state. With a poverty rate of 16.8%, West Virginia also placed third in a recent SmartAsset study determining states where residents are financially hurting the most. Additionally, just about 22% of residents have completed a college education – less than any other state in the nation.

3. Alaska

Being uniquely situated away from the United States mainland and in a particularly harsh climate, Alaska requires more support than most states. The state pays in about $1.09 for every support dollar it receives, and in 2022 had the third smallest state GDP.

4. Mississippi

Mississippi has a handful of factors working against its economic independence, leading it to receive $1 from the federal government for every $1.19 it collects from residents, businesses and transactions. The state has historically ranked high in poverty and low in education – Mississippi also ranked as the second most state where residents are hurting financially in a recent SmartAsset study. It's also prone to natural disasters that require cleanup.

5. Montana

Known for much of its natural scenery, Montana is also home to a number of federal agencies, of which a few maintain landmarks like the Yellowstone and Glacier National Park. The Treasure State received roughly $5.1 billion from the federal government in 2021 and paid back approximately $1.53 for every federal dollar received.
So, I would fully have expected West Virginia and Mississippi, two of our poorest states, to be high on this list. I'm surprised to see Alaska, though, given that they famously pay their residents dividends from the oil pipeline.
Fundamentally, it's not obvious to me what's going into these calculuations.
Are we counting Social Security payouts? Those aren't transfers to the states; they go directly to individuals.
Are we factoring in Indian Reservations? That would explain New Mexico's placement. But it would be weird to count quasi-sovereign entities that coincide with state boundaries as transfers to the states.
Montana is the one whose description raises the biggest red flag. Are we counting things like national parks, military reservations, and other federal goverment agencies? Certainly, those can provide a big boost to state economies. As we've seen in the ongoing fight between Colorado and Alabama over the Space Command headquarters, state officials certainly want those things. But they're redistribution of wealth only tangentially, not as a primary purpose.
States Least Dependent on the Federal Government

1. Minnesota

Between personal and corporate income taxes, excise taxes, estate taxes and gift taxes, Minnesota contributes $6.88 to the federal government for every dollar it receives for support. As the least dependent state on the federal government, Minnesota has a median household income of around $77,720 – above the U.S. median of $69,717 – and is the fifth most prominent agricultural state4.

2. New Jersey

New Jersey's dense population, proximity to New York City and Philadelphia, beaches, and a major port and airport are an effective combination for a productive economy. New Jersey also has a particularly educated workforce, which helps support the internal economy: With 41.5% of residents completing college5, it ranks fourth in the nation for 2017-2021. For every $6.28 New Jersey forks over to the federal government, it receives $1 back.

3. Delaware

More than 65% of Fortune 500 companies in the United States are incorporated in The First State6, which is known for its business-friendliness. Delaware pays roughly $32.3 billion to the federal government in collective taxes or $6.09 for every federal dollar received.

4. Illinois

Illinois is the sixth most populous state at over 12.5 million people – it's also got the fifth largest GDP by state7,8. And by contributing $5.88 tax dollars for every $1 in returned to it, Illinois also takes the fourth place spot for least dependent on the federal government. Chicago's location on the Great Lakes makes it an economic hub for the midwest, and like Minnesota, it is one of the top 10 agricultural states by production in the U.S.

5. Florida

The Sunshine State is the fifth-least dependent state on the federal government contributing $5.78 tax dollars for every $1 in federal aid it receives. As a popular tourist destination, Florida had the fourth largest GDP of all states in 2022.
Again, without some sort of breakdown of inflows, it's hard to know what to make of this. But Florida is the only state on the list that's home to significant military bases. If this is mostly a list of which states have the most federal workers, it's much less interesting—or at the very least misnamed. At the same time, given that Mississippi's description noted its outsized receipt of disaster relief, I'd think Florida would be on that ledger as well.
The short Methodology section at the end of the article isn't much help. They explain,
Federal share of state government revenue.  This is the percentage of the state government's revenue that comes from intergovernmental aid. Data comes from the U.S. Census Bureau's 2020 Annual Survey of State Government Finances.
But I wouldn't consider the cost of maintaining a national park as "intergovernmental aid," yet clearly they're doing so.