History! What is it Good For?
Absolutely something!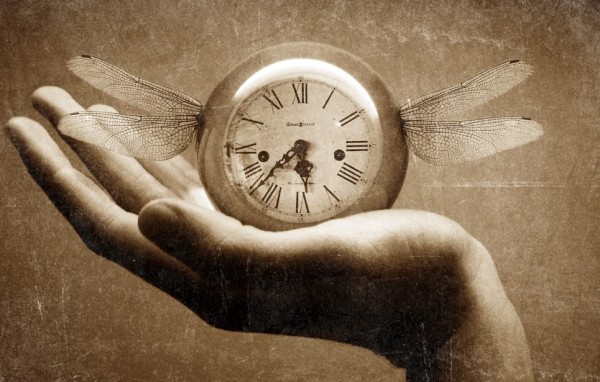 Apropos of several recent posts (the most recent being Tulsa Historical Note), is this piece from the National Endowment for the Humanities' magazine entitled Historians Disagree About Everything, or So It Seems. It is as least tangential to some of the recent discussions here in my posts on race and American history. I think the piece is also quite relevant to contemporary politics. It is worth a read in its entirety, but I have a few comments below.
Today they sound antique. But for most of our history Ben Franklin and Washington Irving stated the obvious—what pedagogues, parents, and students believed—that the study of history promoted love of country and built character. This belief permeated Webster's Spellers, McGuffey's Readers, and Longfellow's "Paul Revere's Ride." It was enshrined in inscriptions carved on our public buildings. Etched along the top of the National Archives is "THE GLORY AND ROMANCE OF OUR HISTORY ARE HERE PRESERVED."

Today we are wary of virtue and skeptical of glory, content to make history teachers "fix in the minds of youth" historical habits of mind: context, contingency, multiple causation, differing interpretations. History, many have concluded, is not a moral tale with inspirational value. If history is not a moral tale, what is it? How is the presentation of our colonial past and our American Revolution different? Why are there battles over the founding of America in the first place? How, since the 1960s, has the nature of history changed?
This is really a good general description of the conflicts we see when people like Ron DeSantis attack the AP African American Studies curriculum or the most fundamental element of conservative critiques of things like the 1619 Project. They want history to tell a specific tale, and it is a tale that is supposed to be more heroic than critical.
The problem, which I have been writing about, is that the more you delve into a more comprehensive view of the historical record, the messier the past gets. It certainly gets less heroic.
By the way, there is actually something to be said to have a set of national myths and values that we can rally around. But the construction and maintenance of those myths are a) not really history and, b) there is an important difference between national myths that create important social bonds and those which simply perpetuate preexisting power dynamics.
All nations want noble origins. So the founding of America, whose identity is based on ideals such as freedom and equality rather than on ethnicity and language, is particularly contested. Theodore Draper sees the coming of the American Revolution as a struggle for power over taxes and territory. Gordon Wood views it as a contest of ideas and a fight for rights. Robert Middlekauff titles his history of the revolution, The Glorious Cause. Alan Taylor emphasizes civil war, death by disease, and catastrophe for slaves and Native Americans in his 2016 book, American Revolutions.

[…]

Historians battle over the nature of history, the uses of history, and different interpretations of the past. They, along with teachers, publishers, and parents, also argue about how history is depicted to young people—whom they all agree are ignorant of the nation's past. Progressive historians are opposed to myths and legends that nations have always used to unify and uplift themselves. In Founding Myths: Stories That Hide Our Patriotic Past, Ray Raphael reminds us that Paul Revere did not ride alone, that some soldiers at Valley Forge threatened mutiny and deserted, and that some American slaves fought for the British. Raphael is opposed to mythical history because it romanticizes war and emphasizes single causes, privileges individuals, and slights collective actions.

Not so, say traditionalists. History is about collective memory and national identity, which build unity and pride, encourage gratitude and civic engagement, and validate sacrifice in defense of our nation. "Romanticizing our past is something to be cultivated, rather than to be ashamed of," argues Robert Kaplan. Ironically, one of the most effective defenders of mythological history was Charles Thompson, secretary to the Continental Congress, who decided to write secret memoirs of the American Revolution. He burned his account and his notes, giving this explanation: "I could not tell the truth without giving great offense. Let the world admire our patriots and heroes."
I am largely of the position that the goal should not be to create heroes, but rather to learn the lessons that the past can teach, for good and for ill. And, moreover, for social scientists, the best we can often do in terms of gathering empirical data on human behavior is by looking at the past. As such, a clear-eyed view is essential.
Really, I should emphasize that last point. Part of why I am so insistent that we have as clear a view as possible of the past is that it is one of the few ways to find evidence for how various socio-political phenomena influence human behavior.
Something else to note that resonates with contemporary politics:
The battle over history is worldwide—since history is about national identity and can be wielded as a weapon in diplomatic disputes—and it will likely increase as nationalism intensifies.
Again, I recommend the piece in full.