Reparative Semantics? Or Gobbledygook?
Do last year's words belong to last year's language?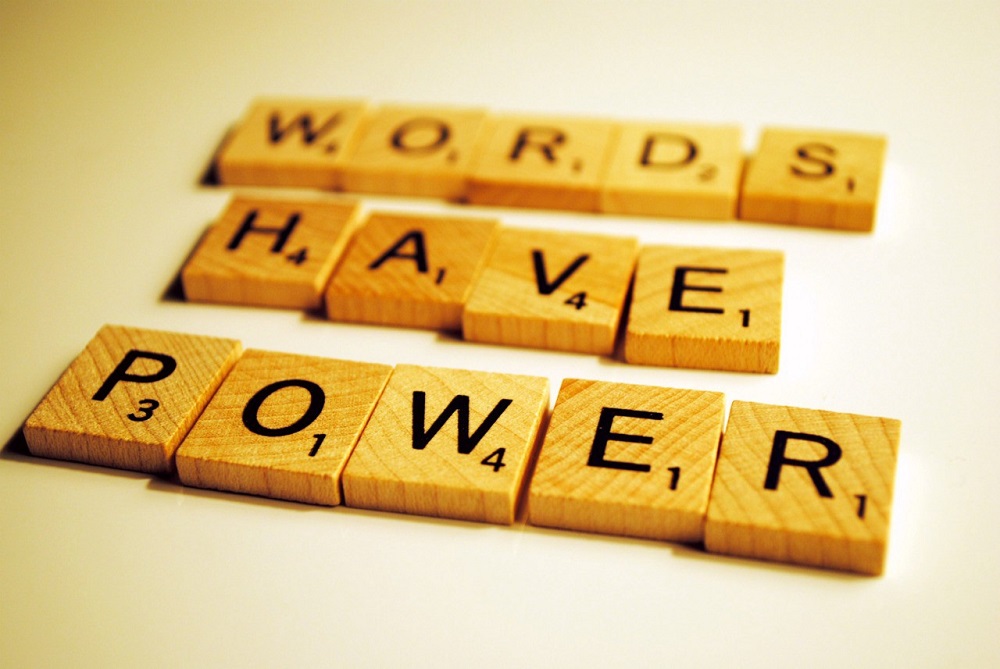 Responding to yesterday's news of the passing of Harrison Smith, perhaps the last living offspring of an enslaved American, OTB regular Michael Reynolds objected to the phrase "enslaved American."
'Enslaved Americans.' Jesus Christ. Six syllables is just so much better than one.

Definition of 'enslaved American'? Slave. Translation in our heads? Slave. Is there a point to this circumlocution? We already know from context that we are talking about slaves in America as opposed to slaves in, say, Rome. Or are those 'enslaved Romans?' Except, wait, Roman citizens were by definition not slaves, and their slaves came from many countries. I mean, a Greek slave would not have wanted to be called an enslaved Roman, would he? How would an ethnic Duala from west Africa wish to be labeled? As an American?

I don't think 'enslaved American' cuts it. Too simplistic, not nearly precise enough, or wordy enough. How about 'enslaved person whose ancestors may have belonged to any of a number of ethnic groups within Africa and were denied true American citizenship?'

Can people just stop fucking with the language to hoist themselves up on a pedagogical pedestal?
Even though I've begrudgingly adopted "enslaved person" and its variants, I'm highly sympathetic to that position. Michael and I agree that, most of the time, changing familiar words for clunkier ones in an effort to change attitudes fails. At least in the short term.
So, for example, while I eventually adopted "African American," because that seemed to have become the preferred language, I quickly and happily returned to "Black" when it came back into vogue a couple years back. That latter not only rolls off the tongue more easily but is simply more useful.
When the movement to adopt "African American" was underway, Star Trek: Voyager had just launched and I was bemused as to how we should describe Tim Russ's Tuvok character. "Black Vulcan" was easy. "African American Vulcan" makes no sense. Nor, even, does "African Vulcan."
Still, I'm less cynical about these rhetorical shifts than I used to be. Aside from getting used to the idea that we should try to call people what they want to be called, there is something to the notion of baggage being associated with certain words.
A recent interview by Chicago economist and Freakonomics co-author Steven Levitt with the documentary filmmaker Ken Burns on the former's podcast sheds some light on this issue. The latter's most recent project was on "The U.S. and the Holocaust." In discussing the process, Burns explains,
In our script, there isn't a word that hasn't been considered or say, "Yep, that works." If you don't say, "Nazi occupied Poland," you have insulted the Poles, who had no control over what was taking place in their now occupied country. If you start referring to the final solution or extermination in certain ways, you don't do justice to individual agency. If you call the concentration camps, "where people were gassed," you've made a mistake. They were never gassed in concentration camps. They were gassed only in Nazi-occupied Polish killing centers in the places like Treblinka and Auschwitz and Sobibor and Belzec and Chelmno. Just being aware of language and how incredibly precise it must be as we try to take the temperature of all the scholarship.
Obviously, this matters more on a highly sensitive subject and on a project that is going to be seen by many as a definitive work on that subject. Ordinary conversational speech can't and shouldn't be held to that standard.
But, yes, words matter. It was the Nazi occupiers, not the Poles, who were responsible for the atrocities at Auschwitz and Treblinka.
As to slave versus enslaved person, Katy Waldman had a solid explainer for Slate on the topic back in 2015.
Slave remains the more popular and widespread term. Yet, in the '90s, an era that saw sensitivities to language increase, especially in academia, enslaved person supplanted it as the "superior" phrasing. The heightened delicacy of enslaved person—the men and women it describes are humans first, commodities second—was seen to do important work: restoring identity, reversing a cascade of institutional denials and obliterations. As one academic posted on a humanities and social sciences message board, "Slave is reductive and static and does not accurately reflect reality. Enslaved individuals are … complex human beings." To reduce the people involved to a nonhuman noun was to reproduce the violence of slavery on a linguistic level; to dispense with it amounted to a form of emancipation: "Doesn't emphasizing the personhood of people held as slaves allow us to escape the legacy of slavery, and free historians to better describe the past?" Or, as the writer Andi Cumbo-Floyd eloquently put it: "We carry them forward as people, not the property that they were in that time."

Advocates for enslaved person claim that slave imagines slavery as an internal or even metaphysical condition, not an imposed and arbitrary one. Whereas enslaved person makes clear that the status is involuntary, and—as one grad student argued on the message board—dynamic. "Slavery," he wrote, "is … a process. It's constantly being negotiated. … For slaveholders, maintaining slavery legally, socially, and culturally is a constant struggle. And the reverse is true, of course, for slaves."

But others disagree. Historian Eric Foner thinks substituting two words where one will do is needlessly obfuscating. "I was taught long ago by my mentor Richard Hofstadter that it is always better to use as few words as possible in conveying an idea," he emailed. "Slave is a familiar word and if it was good enough for Frederick Douglass and other abolitionists who fought to end the system, it is good enough for me."

Foner's stance is not quite expressive economy uber alles. Rather, "I do not think that slave suggests that this is the essence of a person's being," he clarified. "It is a condition in which people find themselves and that severely limits their opportunities and options, but it does not mean, as some claim, that the word means they are nothing but slaves. Slaves are human beings and can be husbands, wives (in fact if not in law), fathers and mothers, members of religious groups, skilled craftsmen. … All people have multiple identities, including slaves."

Yet, if Foner questions whether slave does what its detractors say it does, still others favor the word precisely because it seems to blot out the complex skein of roles that constitutes a person. For this faction, enslavement "pervades and conditions all other identities, either chosen or given." To suggest anything else flies in the face of empirical fact—it "implies a degree of autonomy that was simply never there." More, sugarcoating the language of historical recall wastes an opportunity to reinforce slavery's inhumanity, to hammer home the brutishness of the perpetrators' worldview by forcing readers to inhabit it. (One thing the slave and enslaved person camps can agree on? The term slaveholder is far too kind. "That terminology is a gift," historian Joshua Rothman told me. "They are thieves of others' humanity. Man stealers. Vampires.")

All of which raises a host of questions. Is it more accurate to emphasize people's agency within the crushing institution of slavery, or to drill down into the system's demeaning horror? And accuracy aside, what's the more responsible route for a historian?

Peer through the keyhole of the terminology debate, and you'll glimpse a bigger argument being hashed out. If you sing the inventiveness and resiliency of enslaved communities—men and women who resisted, or educated themselves; who became fully actualized humans and created a rich culture—you risk implying that slavery wasn't that degrading. You insult the experience of the victims and almost apologize for the system. On the other hand, stripping enslaved people of agency would seem to reenact the evil of taking them captive in the first place. "There's a long history of people arguing over the 'degradation' issue and using it to justify paternalistic treatment," said Rebecca Onion, co-host of Slate Academy's History of American Slavery. "After the war, people said, 'exslaves can't take care of themselves so we need to do it for them.' "
For those not familiar with his work, Foner is not some retrograde Lost Cause sympathizer. He's arguably the foremost historian of the Reconstruction era. He won the Bancroft Prize in 1989 for his book Reconstruction: America's Unfinished Revolution – 1863-1877 and his 2010 book The Fiery Trial: Abraham Lincoln and American Slavery won the Pulitzer Prize, the Lincoln Prize, and the Bancroft Prize. I'm currently working through his most recent book, The Second Founding: How the Civil War and Reconstruction Remade the Constitution.
In an undated article, then-Dartmouth postdoc Nicholas Rinehart adds,
History happens on the internet, and so does historiography. In recent years, scholars and lay commentators alike have advocated an alternative vocabulary for describing the historical violence of racial slavery. We should substitute "enslavement" for "slavery"; "enslaved person" for "slave"; "enslaver" for "slave owner" or "slaveholder"; "slave labor camp" for "plantation"; "freedom-seeking" or "self-emancipated" for "fugitive." These arguments have been advanced by public history and educational organizations, governmental agencies, and scholarly organizations—all aiming to address (and perhaps redress) the legacies of Atlantic slavery by centering questions of language. From this perspective, the oft-cited "power" or "importance" of language resides precisely in its capacity to inflict or alleviate harm. But this all-too-neat categorization of right and wrong, good and bad terms and phrases actually underestimates the power of language by insisting upon its moral and semantic stability. Language is far too dynamic and slippery a medium to serve as foundation for such broad normative claims. This move to revise our collective historical vocabulary, moreover, introduces as many complications as it seeks to resolve. In what follows, then, I aim merely to question the assumptions that undergird arguments for what I call reparative semantics and, in so doing, illuminate some of the historiographical problems that arise in the process.

First, we should endeavor to understand the arguments for reparative semantics on their own terms. The preference for "enslaved person" over "slave," for example, is most often framed as a question of humanity or personhood. The phrase "enslaved person," that is, supposedly acknowledges or restores the full humanity of the enslaved, whereas the term "slave" is objectifying, commodifying, or dehumanizing. "Slave" evacuates the personhood of historical subjects, signifying instead a totalizing identity altogether outside the realm of the human. In this sense, the phrase "enslaved person" is meant to stake a quasi-metaphysical claim: Those who were enslaved were not merely "slaves," they were fully complex persons victimized by the institution of slavery. "Enslaved person" recognizes the complete humanity of the enslaved by detaching it from slave status. (It is worth noting that similar developments are taking place with respect to non-English languages. In Spanish, for example, esclavo might be replaced by esclavizado; in Portuguese, escravo by escravizado. Some speakers of French, meanwhile, have adopted the neologism esclavasigé.)

The preference for "enslaver" over "slave owner" or "slaveholder" works in similar ways. The former intends to emphasize the violent practices and processes that constituted racial slavery while deemphasizing the seeming neutrality of identity markers like "owner" or "master." The latter terms, that is, function as little more than historiographical euphemisms obscuring the mundane forms of brutality to which the enslaved were subjected. This focus on historical process likewise bolsters the argument for using "enslavement" in the place of "slavery"—where one highlights how individual historical actors promulgated racial slavery and its attendant ideologies, the other suggests a kind of transhistorical phenomenon that operates of its own accord. Phrases like "freedom-seeking" or "self-emancipated" individuals, moreover, stress the agency of the enslaved where "fugitive" assumes the perspective of slaveholding legal regimes. Finally, the use of "slave labor camp" aims to supplant "plantation," tinged as it is by a certain nostalgia for the "moonlight and magnolias" paternalism of the Old South.

As we can see, these are perfectly legitimate reasons to abandon one terminology for another. Still, I think the above arguments should give us pause. This is not to take issue with the use of terms like "enslavement," "enslaved person," or "enslaver"—all of which I use periodically in my own scholarship—but rather to question the normative argument that this language produces a more rigorous, righteous, or politically efficacious approach to the historiography of slavery.

Let's consider the phrase "enslaved person." First, there is the issue of the presumed equation of "slave" with an "identity." I would be surprised if any scholar or student of slavery considered "identity" an appropriate term to describe what was in fact a legal status and social condition. Proponents of reparative semantics advocate a turn away from the term "slave" as a marker of identity, though it remains unclear whether anyone has made such an assertion in the first place. Second, suggesting that those enslaved in the African diaspora were not in fact "slaves" easily slips into a kind of social constructivism whereby "slavery" did not happen at all. That is, the argument goes, it is impossible truly to make any person a "slave" because their essential humanity cannot be extinguished: People are not "slaves," they can only be "enslaved." (This rhetoric seems especially risky at a time when myths of Irish or white "slavery" persist online and new conspiracy theories spread unabated—for example, that the Middle Passage never occurred because people of African descent are indigenous to North America.) Removing "slave" from our historical terminology implies that slavery is ultimately a state of being rather than a matter of law or social practice. In other words, "slave" is an ontological condition rather than the outcome of observable social and legal processes by which persons come to assume or inherit the status of "slave." One could certainly make the former claim, but it would not be a historical one. Arguing that people cannot be "slaves" renders ever more difficult the task of understanding how that history itself unfolded.
I tend to agree with Foner and Rinehart on the merits. I'm not at all convinced that slave strips people, who are in any case long dead, of their humanity or their agency. Still, I agree with Burns and others that the words themselves impact how we frame these issues. "Enslaved person" puts the emphasis on the wrong that was done to the individual, rather than his or her status.
There's a growing shift toward the latter sentiment and I'm willing to accommodate it, at least in writing. It'll be a much harder and therefore slower switch conversationally.