Tulsa Historical Note
A quick follow-up to a previous post.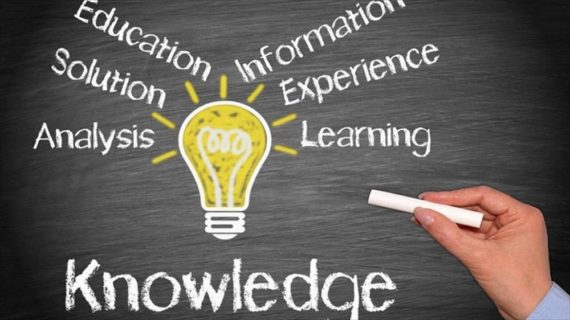 In the discussion of my post, Thinking about the Past, Matt Bernius noted the following piece from the Smithsonian Magazine from 2021, Decades After the Tulsa Race Massacre, Urban 'Renewal' Sparked Black Wall Street's Second Destruction. It was buried pretty deep in that comment thread (plus, I am sure many readers do not dive into those discussions), so I thought it was worth a quick post.
Since part of the point of my post (and its companion (America's "Family Secret" or Just Plain Denial?) was about the generally incomplete (if not absent) understandings we have of American history on the topic of race it seems worthwhile to note that I learned new information from the article. Moreover, the piece further emphasized the point I was trying to make in Thinking about the Past, which is how the treatment of Black populations in the past has had clear implications for how we have arrived at the present condition of economic and social development in the United States.
Specifically, the article notes that even after the Tulsa Race Massacre, the residents of the Greenwood community in Tulsa rebuilt, only to have their community again disrupted later by highway construction projects, a common story across American Black neighborhoods in the 1950s and 1960s.
First, a basic reminder of the toll of the Massacre which started, as much violence against Blacks did, over accusations that a Black man behaved inappropriately with a white woman.
In December of 1921, Red Cross relief leader Maurice Willows compiled a report with a more accurate account of the destruction of Greenwood. The report estimated a death toll of just under 300 and 714 wounded. It also reported that his team of 44 staffers and several volunteers had provided aid to more than five thousand people, and that of the 1,256 homes that were destroyed, 764 were already being rebuilt.
The piece details the legal hurdles put in place to prevent any rebuilding and the efforts the residents undertook to nevertheless do so.
The piece goes on to talk about the second destruction of this community.
What often gets erased in writing about the Tulsa Race Massacre is the 45 years of prosperity in Greenwood after the attack and the events that led to the neighborhood's second destruction: The Federal-Aid Highway Acts of 1965 and 1968. As early as 1957, Tulsa's Comprehensive Plan included creating a ring road (locally dubbed the Inner-Dispersal Loop, or IDL); a tangle of four highways encircling the downtown area. The north (I-244) and east (U.S. 75) sections of the IDL were designed to replace the dense, diverse, mixed-use, mixed-income, pedestrian, and transit-oriented Greenwood and Kendall-Whittier neighborhoods.

An article in the May 4, 1967, issue of the Tulsa Tribune announced, "The Crosstown Expressway slices across the 100 block of North Greenwood Avenue, across those very buildings that Edwin Lawrence Goodwin, Sr. (publisher of the Oklahoma Eagle) describes as 'once a Mecca for the Negro businessman—a showplace.' There still will be a Greenwood Avenue, but it will be a lonely, forgotten lane ducking under the shadows of a big overpass."

Despite these protests, the construction of the IDL was completed in 1971. Mabel Little, whose family lost their home and businesses in the 1921 massacre, rebuilt and lost them both again in 1970. Little told the Tulsa Tribune in 1970, "You destroyed everything we had. I was here in it, and the people are suffering more now than they did then."

What the city could not steal in 1921, it systematically paved over 50 years later.
Since a huge way that individuals progress is via some level of inter-generational wealth accumulation, these kinds of ongoing blows to a community's development (already in the context of slavery, Jim Crow, and so forth) would clearly have broader effects. And to be clear, I am not talking about massive wealth accumulation. I mean the ability of one generation to give some level of support to the next. Whether it be having a home where a young person can live as they establish themselves (or having a home to go back to if there is some kind of personal financial disruption) or being able to help with college or just a little help with a car repair or the like can be huge.* But if generation after generation is being held back, or actively made worse off, there is a toll.
At a minimum all of this is striking that often in urban areas the Black part of town is considered the "bad part" and it is not hard for white people, in particular, to assume that well, "Black neighborhood" equals the "bad part of town" and to further conclude that it is the bad part of town because it is Black. But all that ignores the toll of segregation in housing, alongside issues like redlining, white flight, voter supression, and the construction of highways and freeways in those neighborhoods.
And yes, of course, some individuals are able to overcome these circumstances and some who have advantages don't benefit from them. The issue is not a one-by-one parsing, but a question of mass-level effects. Just because Bill Cosby** had the most popular TV show in the 1980s, Oprah Winfrey is a billionaire, and Barack Obama was elected president doesn't mean that racism is over in America and we can now move on. And those are all things I have heard cited in my life as proof that racism has basically been fixed.
At any rate, more food for thought and I recommend the linked piece in full.
---
*If your car breaks down and you can't afford to fix it, your ability to work could be severly curtailed. If Mom and/or Dad can help out either by paying for the fix outright or even via a small loan, life is cool. But if you don't have that situation, you may be in huge trouble . Again, I understand that many people are successful without such little helps. But I would suggest that a large number of folks benefit constantly from such things. I know I did. And perhaps the fact that I have three sons in the 20s that I am keenly aware of the phenomenon.
**If the reader will forgive the reference.