Thinking about the Past
Thoughts after reading Part 2 of the Reuter's series, "Slavery's Descendants"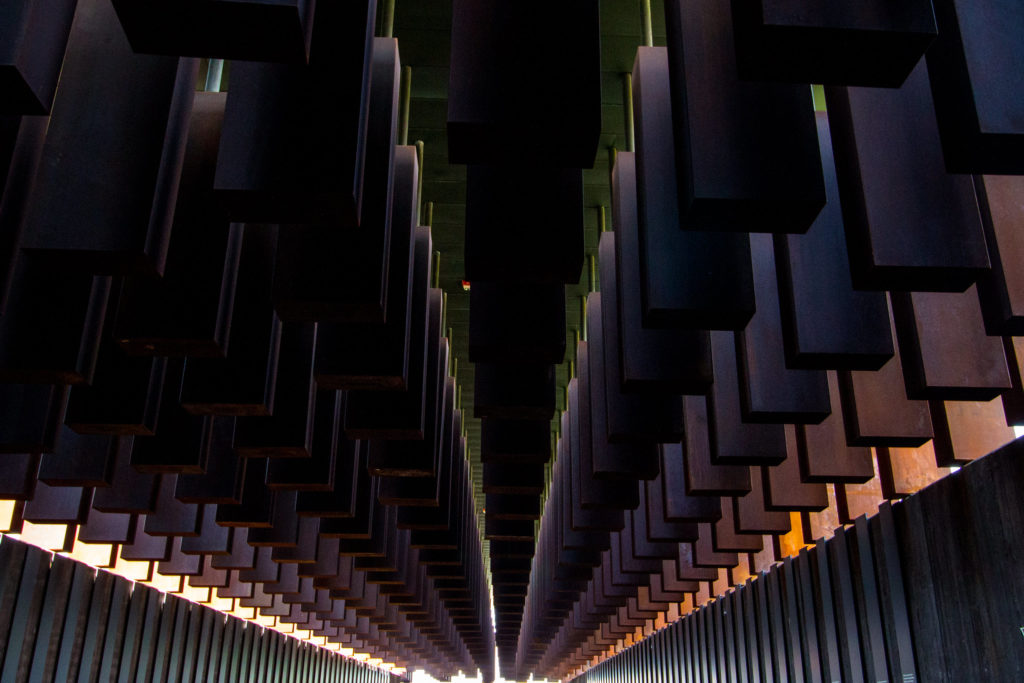 So, about a week ago I wrote a post (America's "Family Secret" or Just Plain Denial?) that was prompted by part one of a Reuter's series entitled Slavery's Descendants: The ancestral ties to slaveholding of today's political elite. Part two of the series, "The Slaves Built That," is about the research one of the project's journalists did about his own family history. I commend the piece in full, and am not going to really talk about the piece itself, save to note the following excerpt as a launching-off point.
In researching his family's history the author, Tom Lasseter, recounts the following history of the town where his grandmother and her ancestors had lived.
In 1912, Virginia native Woodrow Wilson became the first Southerner since the U.S. Civil War to be elected president. And the white residents of a county in Georgia, where my ancestors lived, unleashed a campaign of terror that included lynchings and the dynamiting of houses that drove out all but a few dozen of the more than 1,000 Black people who lived there.

The election was covered in the classrooms of the Georgia schools I attended. If the racial cleansing of Forsyth County was mentioned, I didn't notice.

That history explains the difficulty I had looking for the descendents of the people enslaved by my ancestor Abijah. By 1920, their families and almost every other Black person had fled the county.

They were forcibly expelled under threat of death after residents blamed a group of young Black men for killing an 18-year-old white woman in September 1912. A frenzied mob of white people pulled one of the accused from jail, a man named Rob Edwards, then brutalized his body and dragged his corpse around the town square in the county seat of Cumming. Two of the accused young Black men, both teenagers, were tried and convicted in a courtroom. They too died in public spectacle, hanged before a crowd that included thousands of white people.

There were also the night riders, white men on horseback who pulled Black people from their homes, leaving families scrambling and their houses aflame. The violence swept across the county, washing across Black enclaves not far from the farm where my ancestor, Abijah, lived at the time.

In 1910, the U.S. Census showed 1,098 Black people living in Forsyth. Ten years later, the 1920 census counted 30.
Now, what strikes me about this bit of history is the part I emphasized above. This history is one that we do not systematically talk about, despite the fact that it was not unusual. I know for certain that we did not discuss things like this when I was in school in the 70s or 80s in either Texas or California. I do not think it was in my children's experiences in Alabama in 2000s.
Nonetheless, this was not an isolated event. The photo at the top of the post is one I took a couple of years ago at The National Memorial for Peace and Justice in Montgomery, AL. It is a somber place that is one of the most fitting memorials I have ever visited. Only the Vietnam Memorial on the National Mall is anywhere in the same category. I highly recommend a visit. The website of the memorial describes it as follows:
More than 4,400 African American men, women, and children were hanged, burned alive, shot, drowned, and beaten to death by white mobs between 1877 and 1950. Millions more fled the South as refugees from racial terrorism, profoundly impacting the entire nation. Until now, there has been no national memorial acknowledging the victims of racial terror lynchings. On a six-acre site atop a rise overlooking Montgomery, the national lynching memorial is a sacred space for truth-telling and reflection about racial terror in America and its legacy.
The reality is that this part of our history is one that we largely gloss over at best or, more likely, simply ignore altogether.
We basically teach slavery was real, it was bad (although we dilute that fact), there was there something called Reconstruction, then Jim Crow, and then then the Civil Rights movement fixed most of the problems. In my view we "yada yada" a good bit of what happened between 1865 and 1964 (and, in my view, don't get enough into the antebellum realities).
I say that we dilute the evils of slavery because there are simply too many people running around who still extoll enslavers, who proudly fly the CSA's battle flag, who will argue that the Civil War really wasn't about slavery, who will rationalize that surely slave owners who treated their valued property well, so it couldn't have been that bad, and even that the enslavers did the enslaved a favor because now their descendants live in the United States and not Africa.
It seems worth noting, too, that while some like to point out that enslavement, and forced labor as a general matter, is an ancient practice, it is worth clarifying that the African slave trade and race-based chattel slavery started in the 15th Century and was of specific significance to the Americas. It was a huge part of the economic development engine of colonizing powers in North America, the Caribbean, and portions of South America, especially what would become Brazil. Along those lines, note that "by 1860, approximately two-thirds of all New World slaves lived in the American South." So, rather than just being something that people did "back then" the significance of the enslaved to the development of the United States specifically is quite high.
I have digressed back to slavery itself because it demonstrates a multi-century structure of racial hierarchy that encoded white supremacy into our culture, as was demonstrated by the way many whites behaved after the end of the war, including the use of terrorism against Blacks, as described above.
Why does any of this matter? Is it not just navel-gazing? Or, as one commenter in my previous post referred to such discussions, repeatedly and derisively, as "licking old scars"? Is it just an impractical recitation of history with no concrete solution, as was also suggested?
One would think that a clear-eyed and complete understanding of the past would be a worthy goal in and other itself. In a country in which being obsessed with past naval ships, military airplanes, genealogies, or even cosplay Civil War battles are seen as acceptable pastimes, why might it be that when someone brings up other aspects of US history there are accusations of unnecessary dwelling on the past?
Let me refocus on Forsyth, GA, and similar places. The fact that systematic violence was used against Blacks in places like Forsyth over a period of decades requires more acknowledgment and understanding than we currently provide in either school or as a general matter of the culture.
What are we taught about lynchings? Convict leasing? or about the kind of terror used in Forsyth to drive Black citizens, often landowners, away from their homes permanently? What generational effects did such actions have?
I recall knowing that lynchings were a thing and that they happened to Blacks, but in my youth and into my adulthood, my understanding was linked more to pop culture examples wherein the townspeople form a posse to hang someone accused of a crime. Usually, it was stopped by the sheriff who opposed mob justice. It is appalling to note that not only was mob "justice" not stopped by authorities in the thousands of lynchings in question, the events themselves were often social gatherings of the white population. Photos of these events were sold as postcards (a fact that feels like it can't possibly be true, and yet it is).
I am not even sure when I become fully aware of the scope of the lynching problem–certainly not until early adulthood. Likewise, convict leasing and events like those in Forsyth. I did not learn about Tulsa Race Massacre until I was in my thirties.
When I think of my own education I was taught about segregation as a general matter and specifically about racially segregated schools, "colored" and white water fountains, and Brown v. Board of Education. But really, the lessons were that the races had been segregated, which seemed bad but wasn't lynchings nor dynamiting houses. It was obviously wrong to separate people by color, but it was also fairly easy to fix, right?
And, moreover, once people weren't forced to be segregated the overall problems would be soon solved and we wouldn't have to worry about racial questions any longer, especially once the older white people who had been taught that segregation was good died off and we all became enlightened pluralists.
The End.
Right?
If it is true that racial categories don't matter in the United States, then I guess we can just treat it all as some kind of curious past, and exactly what is taught about it may be moot. But if race does remain relevant, which means we need policy and attitudinal changes, then a better understanding of the past is central, in my view.
But, I can't help but think of all the recent examples of Black citizens being killed by police.
Or, the White homeowner accused of shooting a Black teen who rang his doorbell because one of the examples of a lynching in the EJI report is a Black man knocking on the door of a white household.
Or, the murder of Ahmaud Arber, which sounds just like the lynchings from the past.
Indeed, how much of current gun culture is driven by "war on crime" rhetoric over the last fifty years?
Beyond any of that, it seems pretty clear that lynching and other anti-Black violence coupled with Jim Crow and other policies and social norms rather directly affected inter-generational wealth. Further, the locations of Black populations can be linked, as noted the other day in a different context, to where cotton used to be grown or, when we are talking about urban centers due to the Great Migration as well as the effects of white flight during the 1960s.
This has already become a very long post with lots of dangling threads, which I am sure some will want to pull on. But let me conclude with what I intended to be the short version.
We, in the United States, do not have a very good grasp on the difficult parts of our history. We tell the heroic parts (such as focusing on Great Men, the taming of a continent, and the winning of wars–especially WWII) and tend to only pay glancing attention to things like slavery and the conquest of the indigenous population. We still haven't come to terms with the Civil War. Montgomery, AL, to pick on one case, still has a Robert E. Lee High School and a Jefferson Davis High School (Nikki Haley only removed the Confederate Battle Flag from the state capitol's grounds in 2015). We ignore a lot of what happened between the end of the Civil War and the Civil Rights Era.
Maybe if we, as a country and a society, took more seriously both that past and the clear effects that past has had on Black citizens, we could better address social policy in areas like education, criminal justice, urban development, and poverty alleviation. Perhaps we could better address issues like implicit bias against Black males in particular.
At a bare minimum the fact that inter-generational wealth is a major factor in a given person's economic success, it obviously matters if one's ancestors were enslaved, then exploited and terrorized, were forced to migrate, had to suffer the negative effects of segregation, etc.
So, some questions to ponder (I am not necessarily asking for answers in the comment section, but feel free to do so if you like).
Do we, as a society, really understand our own history?
Do you think that adequately educate ourselves on these matters?
Do you feel like you, personally, were adequately educated on these matters?

When did you first read key founding documents of the Confederacy (e.g., Stephens' Cornerstone speech)?
When did you learn of convict leasing?
When did you learn about systematic lynchings?
When did you learn about systematic political violence in the post-Civil War period?
When did you learn about Tulsa?

Is it possible that if this history was better understood that it would be easier to engage in public policy to address the consequences of said history? (Granted, it could also increase reactionary backlash).
What variables help explain the relative differences in the economic conditions of Blacks and whites in the aggregate?
Again, I am not certain about reparations, per se, so I am not arguing that issue one way or the other. But I do think that policies that improved democratic representation of all persons would help address these issues. I think criminal justice and policing reforms are part of dealing with this topic. I think that investments in urban areas, especially when addressing the ways that urban planning in the 1950s and 1960s negatively affected Black neighborhoods. Clearly, just basic wealth transfer policies can help.
In the simplest of terms: mindfulness of the way the past has structured the lives of Black citizens in the present is needed when making policy choices.
I will try and avoid overly simplistic dichotomies and note that complex social phenomena are, well, complex, but let me note that I find it very difficult to look at the history of Blacks in the British colonies and then the United States and not say that various forms of systematic racism and white supremacism aren't the main issues. Moreover, I think that this fact requires some level of redress and clearly needs consideration in public policy choices. I think that pretending like this was all solved via legislation in 1964 and 1965 is naive at best.
And I do think that too many Americans think that Blacks are to blame for their social status (e.g., that they are lazy, violent, less intelligent than whites, etc.) and that racism continues to drive those attitudes. While I recognize that knowledge and education are no panacea, it would be helpful if we, as a country, were more honest about our own history and how it has affected different groups of people differently.
---
Some additional reading.