Holder: Let's Not Enforce Our Drug Laws
The Attorney General wants to fight the war on drugs less stupidly.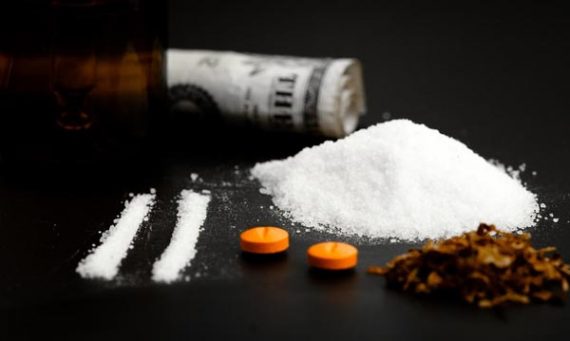 The Attorney General wants to fight the war on drugs less stupidly.
AP ("Holder Proposes Changes In Criminal Justice System"):
Attorney General Eric Holder is calling for major changes to the nation's criminal justice system that would scale back the use of harsh prison sentences for certain drug-related crimes, divert people convicted of low-level offenses to drug treatment and community service programs and expand a prison program to allow for release of some elderly, non-violent offenders.

In remarks prepared for delivery Monday to the American Bar Association in San Francisco, Holder said he is mandating a change to Justice Department policy so that low-level, non-violent drug offenders with no ties to large-scale organizations, gangs or cartels won't be charged with offenses that impose mandatory minimum sentences.

Mandatory minimum prison sentences — a product of the government's war on drugs in the 1980s — limit the discretion of judges to impose shorter prison sentences.

Under the altered policy, the attorney general said defendants will instead be charged with offenses for which accompanying sentences "are better suited to their individual conduct, rather than excessive prison terms more appropriate for violent criminals or drug kingpins."

[…]

"We need to ensure that incarceration is used to punish, deter and rehabilitate — not merely to convict, warehouse and forget," said the attorney general.

Holder said mandatory minimum sentences "breed disrespect for the system. When applied indiscriminately, they do not serve public safety. They have had a disabling effect on communities. And they are ultimately counterproductive."
While Holder is absolutely right that our war on drugs is simultaneously demonstrably a failure, incredibly expensive, and mostly unjust, I have strong misgivings about his approach. Under our Constitution, it is the prerogative of the legislature to say what the law is and the duty of the executive to enforce those laws.
While a certain amount of prosecutorial discretion is both inherent in the system–resources are, after all, constrained–it is highly problematic for the executive to simply decide not to enforce the laws with which it disagrees. It's one thing to routinely neglect enforcement of archaic laws that remain on the books out of inertia; it's quite another to refuse to enforce the current will of the legislature
Again, Holder and I are in fundamental agreement on what our policy should be. If anything, I'd like to go further, decriminalizing whole categories of behavior and shifting into a treatment and education rather than criminal justice approach. But it should be accomplished by the president taking his case to the public and getting the law changed, not an imperial executive deciding it doesn't have to enforce the law.
UPDATE:  I'm getting substantial pushback in the comments along the lines of "well, the system is broken so extreme measures are warranted."
First, I'm not comfortable with the Executive deciding on its own authority which laws to ignore simply because it's frustrated with its inability to get the Legislature to go along. Even though I like the result here, it's a dangerous notion.
Second, the system hasn't failed in this instance; it hasn't been engaged. I would be more sanguine if this were a case where the House had approved the change after a national debate and there were 59 votes in the Senate but action was being thwarted by a petulant minority. Unless I've missed it, there has been ZERO attempt by this administration to use the system.