Homebuyer Tax Credits: The Return Of A Really Bad Idea
After several months of bad housing sales, politicians in Washington are starting to talk about bringing back one of the worst public policy programs of the last two years.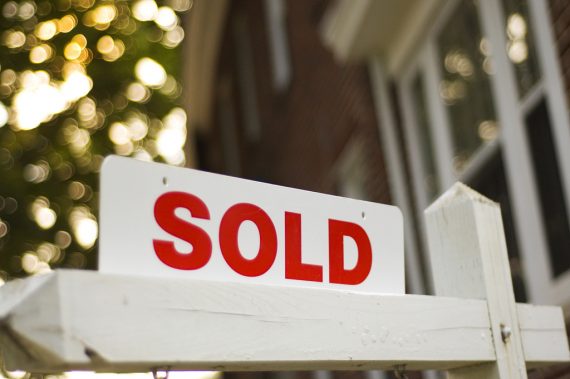 The head of the Department of Housing And Urban Development said today that there is no final decision on bringing back the so-called Homebuyer Tax Credit:
The Obama administration has not decided whether it should resurrect a popular tax credit for first-time homebuyers, U.S. Housing and Urban Development Secretary Shaun Donovan said on Sunday.

"It's too early to say whether the tax credit will be revived," Donovan said in an interview on CNN's "State of the Union" program. He said the administration would "do everything we can" to stabilize the shaky U.S. housing market.

A federal $8,000 homebuyer tax credit, which expired several months ago, had boosted home sales, helping to revive a flagging housing market that had been a key factor in driving the United States into recession.

It followed a $6,500 credit for those purchasing a new primary residence, which also has expired.

But an unexpectedly large drop in U.S. home sales in July — sales of existing homes in the period fell to their slowest pace in 15 years — has spurred fears that the nation could be on the cusp of another sharp drop in housing.
Of course, what the housing figures that have come out in the months since the HBTC expired establish quite clearly is that the tax credit did absolutely nothing to "stimulate" the economy. Instead, all that happened was that the tax credit caused people who were already in the market to some degree to time shift their purchase decisions so that they could take advantage of the tax credit. There's absolutely no evidence that it "stimulated" the housing market, just as there's absolutely no evidence that the "Cash for Clunkers" program stimulated the market for new automobiles.
Since the tax credit merely made it an incentive for people to buy sooner rather than later, it actually ended up being a gift of "free money" to people who didn't really need the incentive of a tax credit to decide to buy a home:
The tax credit is very poorly targeted. Approximately 1.9 million buyers are expected to receive the credit, but more than 85 percent of these would have bought a home without the credit. This suggests a price tax of about $15 billion – which is twice what Congress intended – for approximately 350,000 additional home sales. At $43,000 per new home sale, this is a very expensive subsidy.

It's even worse in that most of the new home sales just result in moving renters to owners, which does not absorb the excess supply of houses. The core of our weak housing market is that the housing bubble led to too many homes being built, and the recession has led to a decline in household formation. By moving renters into owners, the tax credit does not address either of these causes.

An extension and expansion of the tax credit will cost far more than the $15 billion of the current credit, likely in excess of an additional $30 billion. And the cost per new house sale will likely be much higher going forward, as a greater proportion of the sales will be for those who would have bought anyway, without the credit.

Finally, there are two larger points we should not lose sight of. First, tax expenditures are not a free lunch. The billions of dollars spent on the tax credit will ultimately have to be paid back through higher, economically distorting, taxes. And while a tax credit is unlikely to be the straw that breaks the camel's back, our growing debt burden is something to fear. Second, government policies to promote homeownership (or, more accurately, home-borrowership) were partial contributors to our housing and credit market problems.  Ultimately, we need to decrease the government's housing incentives, including the mortgage finance subsidies, the mortgage interest deduction, and the favorable capital gains treatment for housing. A good place to start this weaning would be by not extending or expanding the home-buyer tax credit.
That was from a Brookings Institution report on the original homebuyer tax credit, Congress didn't listen then, but it would do well to listen now, especially since the entire idea of using the tax code to subsidize middle-class homeownership is one that probably needs to be re-examined anyway:
How about this — an end to federal subsidies for home ownership. Market actors have overinvested in housing. The macroeconomy will not recover until that money is transferred out of housing and into other, more productive economic sectors. Plans to retard that necessary shift in investment will slow economic recovery and produce a less efficient economy as a consequence.

I know that there is plenty of political capital to be gained by providing handouts to middle-class homeowners and little political capital in removing the same. But a political party that ostensibly stands for free markets and limited government should not be in the business of underwriting or subsidizing private investments in anything unless we can find some plausible market failure in need of correction (and perhaps not even then).

Hence, the necessary question: Is there any market failure that would result in sub-optimal investment in private housing? Not that I am aware of.
In this case, we're not dealing with a market failure, we are dealing, as I noted earlier today, with a market that is still trying to correct itself after a decade or more of irrational exuberance. The only responsible thing for government to do in that situation is to let the market work itself out rather than trying to reinflate a housing bubble that never should have existed in the first place.