House Democrats To Attempt Discharge Petition On "Clean" CR
Democrats in the House will attempt to use an obscure House procedure to force an end to the government shutdown. It's success is by no means guaranteed.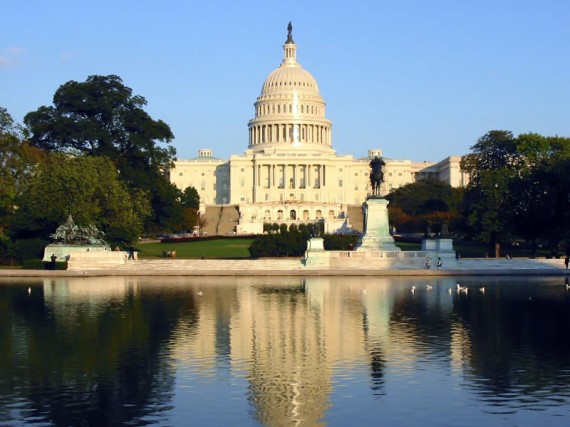 With the Federal Government shutdown in its fourth day and little sign that anything is going to be resolved any time soon, both sides seem to be engaging in strategies designed to force the issue and force a resolution. House Republicans are hoping to force Democrats to the table to sending them a series of smaller appropriations bill targeted at things like the Park Service, the Capitol Police, and the National Institutes of Health. The President and Senate Democrats are standing firm on their "no negotiations" position. Now, the House Democrats are trying to get their own maneuver in by utilizing one of the few House Rules that allows a minority to try to force a matter to a vote:
House Democrats are moving ahead with a plan to discharge a GOP bill that automatically funds the government, advancing a course that could eventually end the government shutdown — if enough Republicans cooperate.

Democrats announced Friday afternoon that they would file a discharge petition on a bill sponsored by Rep. James Lankford, R-Okla., that has been waiting for action by the Appropriations Committee since March.

As CQ Roll Call reported Friday, Republicans have had a long history with the plan; many in the GOP have endorsed the idea over the years, including former Sen. Jim DeMint, Sen. Mitch McConnell and Reps Paul D. Ryan and Jeb Hensarling.

The discharge petition would not simply adopt the Lankford bill, which would give 100 percent funding for 120 days before exacting a 1 percent cut every 90 days if the government does not produce funding bills.

Instead, the discharge petition would offer language to substitute Lankford's bill with a clean CR to Nov. 15. Democrats think they have the votes for the plan.

"We've had some conversations," said Rep. George Miller, D-Calif., who is heading up the plan with Rep. Chris Van Hollen, D-Md.

Miller said they have spoken to "a range of Republicans" who they feel could support the plan, and believe they could sign them up in a day after a week for the petition to ripen.

"So this discharge petition gives them the opportunity to do that," Miller said. "They're obviously not happy with the current plan. You can burn a lot of fingers here when you mindlessly shutdown the government."

Democrats will bring around the discharge petition over the next seven days. Because Lankford introduced the bill in March, it has already ripened in an initial stage of the discharge process.

Democrats said it could lead to a House vote by Oct. 14, though even if it were to get through the chamber, it would be subject to filibusters in the Senate. Republicans, however, disputed that timeline. A GOP aide said it would likely be weeks before the petition would be privileged on the floor, and even then, it can only be called up on the second and fourth Mondays of the month.
In order to be successful, the Democrats would be required to get 218 signatures on a Discharge Petition, meaning they'd need about 20 Republicans to sign on along with every single member of the Democratic Caucus. In theory, this would seem to be possible since, depending on whose count you accept, some 20-22 "moderate" Republicans have announced their support for a "clean" Continuing Resolution if it were brought to the floor. So, easy as pie, right? Well, not exactly. There's a huge difference between these members announcing that they'd support a "clean" CR if it made it to the floor and convincing them to sign on to a Discharge Petition that would be a rebuke to the GOP Leadership and, especially, Speaker Boehner. Unlike the Tea Party Caucus, these are people who have served in the House alongside Boehner for years and many of them consider him an ally. Crossing the line to support a petition that goes against him so directly would likely be difficult for many of them, especially if he intervened to ask them not to do it. Without the support of those 20 Republicans, the Discharge Petition would fail.
The other complication in the Democratic plan as well. Even if they do get the required number of signatures on the Discharge Petition, House Rules only allow such matters to come to the floor without the consent of the Speaker on two days in every months. One of those days in October occurs shortly after Columbus Day, the other occurs just shortly before the end of the month. After that, assuming the matter passes the House, it goes to the Senate where it will be subject to the same requirements about Cloture Votes and talking filibuster that any other bill in the Senate would face. So, counting on a Discharge Petition to solve this crisis doesn't at all mean a quick end to the shutdown. Indeed, it has the potential to actually extend it since it would likely result in both sides digging in their heels rather than trying to find a way out of this mess.
Perhaps this move will be just what's needed to bring about a resolution of at least the government shutdown side of this crisis, but it's not going to be a quick resolution and there's no guarantee that it will succeed. So, stay tuned.