House Republicans Try To Placate The "Defund Obamacare" Crowd
The House GOP Leadership didn't endear itself to the Tea Party today.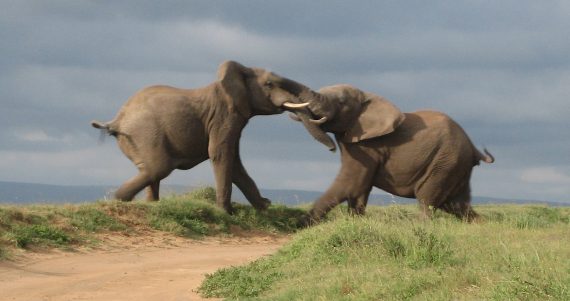 While the attention of Congress the last week has been focused on Syria and a vote for the authorization of the use of force that, given recent developments, may or may not actually happen, there are other matters that will soon require Congressional attention. Among those matters are the Fiscal Year 2014 budget which, barring a Continuing Resolution, will need to be passed by September 30th or the government will not be able to operate going forward. As I've noted in the past, several conservatives in the House and Senate, led ostensibly by Texas Senator Ted Cruz, have advocating using this approaching deadline to somehow force the Democrats to agree to "defund" the Affordable Care Act, and to otherwise let the government shut down if they don't agree to do so.  As I've noted in the past, this idea is completely far-fetched and unrealistic given that it ignores the political realities in Washington and that the GOP would end up getting blamed for any shutdown. Largely because of this, party leadership, especially in the House, has been against the proposal from the beginning. Nonetheless, Cruz, with support from groups like FreedomWorks, spent a good part of the August recess promoting the idea and it remains highly popular in the Tea Party wing of the GOP.
Given all of that, it was perhaps inevitable that House GOP Leaders would try to come up with a way to appease the base while avoiding a shutdown:
House Republican leaders are proposing a plan in a conference meeting Tuesday to force a symbolic Senate vote on defunding Obamacare but will stop short of shutting down the federal government if the Senate vote fails, as expected.

The proposal, sketched out to TPM by a GOP leadership aide, is designed to give conservatives the vote they seek on defunding the health care law without risking a confrontation that could result in a government shutdown when money runs out on Sept. 30.

Here's how it would work. First, the House would pass a continuing resolution to continue funding the government at sequester levels, coupled with an amendment to defund Obamacare. When the package is sent to the Senate, it would be required to vote on the defunding measure first. If the Senate votes it down, and then passes the CR with Obamacare funding, it goes straight to President Barack Obama's desk.

No confrontation. No attempt to force Democrats to back down. No need to go back to the House for a vote on a clean continuing resolution. But conservatives get a vote.

The strategy falls far short of what conservative advocates have demanded, which is to refuse to fund the government, even if it forces a shutdown, unless Democrats surrender and agree to defund Obamacare. Indeed, the initial conservative reaction was not positive.

"When members were at home over recess, did they hear their constituents ask for legislative tricks or principled leadership?" said Chris Chocola, the president of Club For Growth. "Trying to fool Republicans into voting to fund Obamacare is even worse than offering a bill that deliberately funds it. I hope this proposal is nothing more than a bad joke and is quickly discarded. Republicans should simply do what they say they are for by passing a Continuing Resolution that doesn't fund Obamacare."

Senate Democratic leaders weren't impressed with the strategy either.

"We'll believe they can get that through when we see it," said a Democratic leadership aide. "Making us vote on it is totally meh, the big question is whether they can sell this hocus pocus to their own guys."
Not surprisingly, this isn't going over so well with its intended audience:
The initial reviews from conservatives Tuesday are in and they're staunchly negative. Theproposed House Republican plan to force the Senate to vote on defunding Obamacare — while removing the threat of a government shutdown if Democrats reject the legislation — seems to have inflamed the very people it was designed to placate.

The plan was pushed by Republican leaders at a conference meeting Tuesday morning, and may be brought up in the House this week.

"Boehner has cooked up a bait and switch to give the Senate a hall pass to fund Obamacare while pretending not to," Dean Clancy, the vice president of health care policy at the conservative activist group FreedomWorks, told TPM. "We oppose this kind of parliamentary trickery. … This is a grand betrayal that they're cooking up here. They think they can baffle and confuse people, but we're going to make sure they don't succeed."

Clancy said FreedomWorks, which has a large war chest and boasts millions of members, will downgrade lawmakers on their scorecard if they vote for any continuing resolution that permits funding of Obamacare, including the procedural vote that the GOP has proposed. Instead he and other conservatives want the GOP to stand firm and demand that President Barack Obama agree to defund his signature legislative achievement.

"We see no reason why the House should go along with funding Obamacare," Clancy said. "And it's infuriating that they don't even want to negotiate. They want to cave and run."
Red State's Erick Erickson is similarly displeased:
They don't really want to pick a fight. They were hoping to use the Syrian mess as a way to get leverage against the President on delaying a part of Obamacare. But given the way the Syrian mess is collapsing and Republicans are opposing it on their own, Cantor and Boehner's leverage has gone away.

Now they've got to fall back and at least make a show of it.

Much like the other 30 symbolic votes to end Obamacare, they will again vote symbolically to end it, but have no intention of actually fighting to defund it.

This will be a head pat for conservatives. They'll get another symbolic vote, the GOP will work behind the scenes with Democrats to scrap it, then a clean continuing resolution will go forward. Obamacare will be funded because Eric Cantor, Pete Sessions, and John Boehner have given up the fight.
It really shouldn't be surprising that the base would react this way and, in the end, the reaction from people like Clancy and Erickson is correct. This proposal from Cantor falls far short of what they want to see happen. In the end, it really is nothing more than another symbolic vote against the PPACA just like all the others that have taken place in the House since the GOP took control in 2011. The only difference this time would be that there might actually be a vote in the Senate this time, but that vote is just as pointless because it's blindingly obvious that the Democratic-controlled Senate will vote down any proposal that attacks the President's health care plan. And, of course, even if it did somehow get past the Senate, it would be vetoed by the President and there are insufficient votes in either House to override a Presidential veto on this type of measure. From the point of view of the "defund" crowd then, there's really no deal here other than the possibility that Republican Senators will get to do what Republican House members have done about 40 times now, cast a pointless vote against the Affordable Care Act. While there might be some political value in that for them, it's far short of what the Tea Party wants.
Reality, of course, demonstrates quite clearly that the Tea Party cannot get what they want. There aren't going to be enough votes to defund Obamacare, and the idea that the GOP would come out of a government shutdown as anything other than politically damaged is simply absurd. Perhaps, in the end, individual legislators will go along with this just to get beyond the budget hump coming up in just twenty days, but the activists in the base are not going to be satisfied by this and it's likely to just contribute to the ongoing distrust they have for the so-called "GOP Establishment." How that particular battle will end is unclear, but it's rather obvious that this isn't going to end it.