Ted Cruz Admits His Plan To Defund Obamacare Won't Succeed
Ted Cruz becomes a little more honest about his plan to "defund" Obamacare.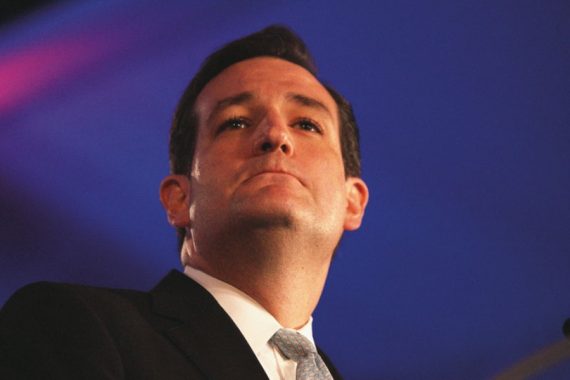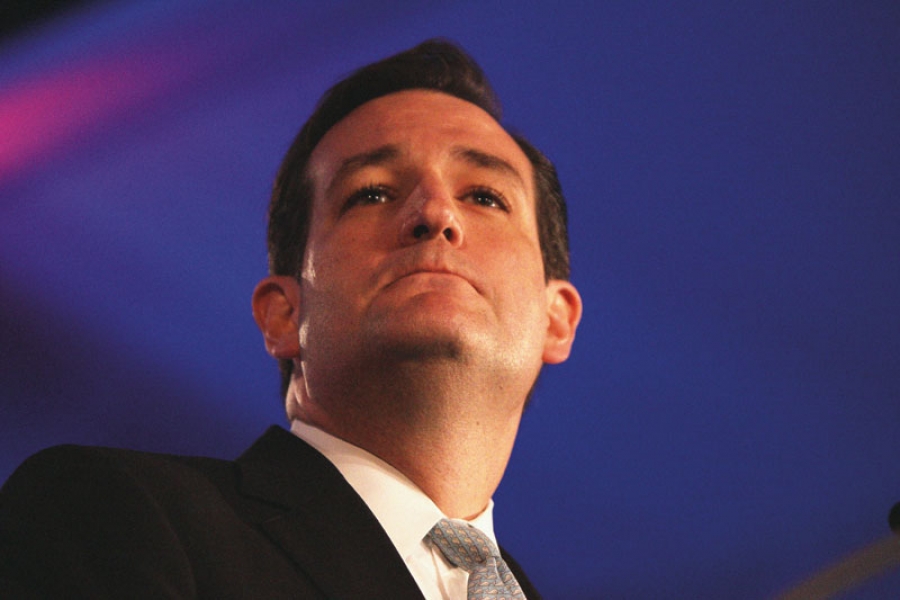 With House Republicans set to put themselves on record yet again as being opposed to the Affordable Care Act and seemingly sign on to the "defund Obamacare" plan put forward by Senator Ted Cruz, Cruz himself is essentially admitting that his own plan cannot possibly succeed:
Sen. Ted Cruz (R-Texas) didn't have much to say Thursday in response to House Republicans fuming at him for conceding that the Democrat-controlled Senate doesn't have the votes to repeal Obamacare and leaving the battle — and all its political perils — for House conservatives to fight.

In fact, Cruz, a tea party favorite who has championed an Obamacare repeal, went further and said even some Senate Republicans don't support the latest push for defunding President Barack Obama's signature health care law. He also said a full repeal of Obamacare doesn't have a chance until at least after the 2014 elections.

"Right now, [Senate Majority Leader] Harry Reid has 54 Democrats and they presumably are going to stand with him … and a number of Senate Republicans have expressed that they may support the Democrats here," Cruz told a couple of reporters, just after his remarks at an event hosted by the National Auto Dealers Association.

"I think it is likely that it will take another election for a full repeal," he said.

During his NADA speech, Cruz addressed the latest House GOP strategy — this will be the 42nd repeal vote — to sink the Affordable Care Act. House Republican leaders on Friday will bring up a measure to permanently defund the law and tie it to a must-pass resolution that keeps the government running.

Cruz hailed House Republican leaders for the strategy, and said it is a "testament" to their commitment to bring down Obamacare. Still, he doubled down on what he said Wednesday: Efforts to sink the law aren't going anywhere in the Senate, or as long as Obama is in the White House.

"We know with an absolute certainty that President Obama and Harry Reid are going to push back, are going to fight to defend Obamacare," Cruz said, emphasizing that the only way repeal can happen is through a sustained grassroots effort. "It's going to depend on making the case to the American people."
This isn't the first time in the past twenty four hours that Cruz has pulled the rug out from under the House GOP since they announced their intention to take yet another vote on Obamacare. Within hours after that plan became public, Cruz admitted that he doesn't have the votes in the Senate to win a vote to defund Obamacare and put the ball back in the House's court:
WASHINGTON — House Republicans are fuming at Sen. Ted Cruz (R-Texas) for conceding that the party's efforts to repeal Obamacare aren't going anywhere in the Senate — and leaving the House to keep fighting over it anyway.

Cruz, a tea party favorite, is one of the most vocal proponents of defunding the Affordable Care Act, President Barack Obama's health care reform law. He's spent months championing the cause. But on Wednesday, as House Republican leaders unveiled their latest plan for sinking Obamacare — tying a measure to defund the law to a must-pass resolution that keeps the government running — Cruz thanked House Republicans for their fight, and said they're on their own.

"[Senate Majority Leader] Harry Reid will no doubt try to strip the defund language from the continuing resolution, and right now he likely has the votes to do so," Cruz said in a statement. "At that point, House Republicans must stand firm, hold their ground, and continue to listen to the American people."

Aides to top Republicans in the House, where GOP leadership has already been struggling to keep the party together on the measure, were beside themselves. And once granted anonymity, they didn't mince their words.

"We haven't even taken up the bill and Ted Cruz is admitting defeat?" fumed one senior GOP aide. "Some people came here to govern and make things better for their constituents. Ted Cruz came here to throw bombs and fundraise off of attacks on fellow Republicans. He's a joke, plain and simple."

Another aide said Cruz's comment "exposes how [Senate conservatives] have deliberately misled their constituents and the grassroots for eight weeks. This isn't leadership, it's hypocrisy."
Things got a lot more heated when some Congressman went on Twitter and essentially accused Cruz of surrendering in a fight that he's been leading for the past three months, if not longer. It's not an unfair criticism, of course, especially since many people in the House were making the point that Cruz himself now acknowledges and arguing that the GOP should not pursue the strategy at all. Now that the House GOP has signed on to Cruz's plan, thanks largely to grassroots pressure that he himself helped to foment, he seems to be backing out, or at least admitting that there never was really any chance that what he was proposing had any chance of succeeding.
For once, of course, Ted Cruz is right. There's no way this bill can pass the Senate and, when it doesn't, the House and Senate GOP will be left with the question of what to do after they've played their Obamacare card and lost. Of course, that won't be Ted Cruz's problem, he will have gotten his vote and his reputation among the Tea Party crowd will be enhanced as a result. Those other problems like the budget and the debt ceiling? Let John Boehner deal with those I guess. This whole debacle may do wonders for Ted Cruz's credentials among the GOP base, but it's not going solve any real world problems, and it's not going to do anything about the looming problems of a budget that needs to be passed and a debt ceiling that needs to be raised.