How Does This War End?
Russian war crimes have made a diplomatic settlement next to impossible.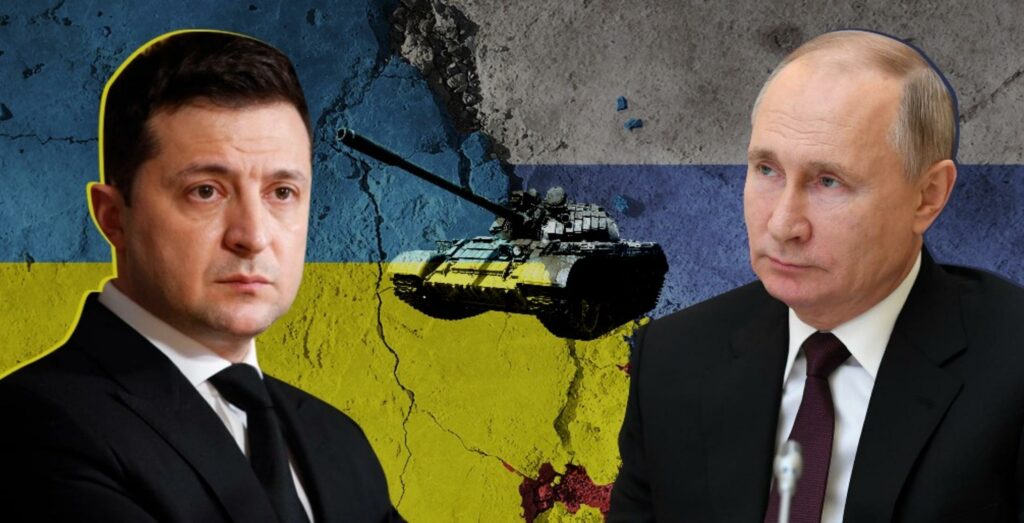 The title question is one I've been asking and unable to answer since Russia's invasion of Ukraine "proper" turned out not to be the cakewalk Vladimir Putin envisioned. It seemed clear early on that neither side was going to be able to achieve its maximalist ends (a complete conquest of Ukraine by Russia or a restoration of the status quo ante 2014 for Ukraine) and yet neither leader seems to have an offramp. The has been further complicated by the fighting itself, which has deepened Ukrainian resolve.
I tend to roll my eyes at anecdote-driven reporting but Valerie Hopkins' chilling NYT piece "'We Can Never Forgive This': In Odesa, Attacks Stoke Hatred of Russia" adds color to real grievance.
Standing on a bridge overlooking the road to Odesa's main port, Nina Sulzhenko surveyed the damage wrought by a recent Russian missile strike: The House of Scientists, one of the Ukrainian city's best-loved buildings, was in shambles. The mansion's destroyed gardens spilled down over a ruined residential complex, and burned bricks lay strewn across the sidewalk.

"I feel pain, and I want revenge," said Ms. Sulzhenko, 74. "I don't have the words to say what we should do to them."

She gestured toward other buildings in various stages of ruin. "Look at the music school! Look at what they did! The fact that those who live next to us, and lived among us, could do this to us — we can never forgive this. Never."

Hers was a common sentiment in Odesa this past week after a series of missile strikes damaged the city's port and 29 historic buildings in its Belle Époque city center, including the Transfiguration Cathedral, one of Ukraine's largest.

Odesa plays an important role in the mind of imperial Russians, and especially President Vladimir V. Putin, who views it as an integral part of Russian culture. But if Mr. Putin believed that Odesans would feel a reciprocal bond, he could not have been more mistaken, residents and city officials interviewed this past week said. Especially after the recent spate of missile attacks.

"The Odesan people are tired," the city's mayor, Gennadiy Trukhanov, said. "People are tired of uncertainty, tired of anxious nights, of not falling asleep. But if the enemy is counting on this, he is wrong. Because this fatigue turns into the strongest hatred."

[…]

"I am even trying not to speak the Russian language," said Marat Kasimov, 60, the city's deputy head of city planning and architectural preservation, as he looked at the wasteland next to the House of Scientists, which was originally built by Russian aristocratic relatives of the writer Leo Tolstoy.

In other parts of Ukraine, people are increasingly speaking Ukrainian instead of Russian, a relatively recent development for Odesa.
Indeed, President Volodymyr Zelensky Friday signed into law a change of the country's Christmas celebration from the Russian Orthodox date of January 7 to the traditional European date of December 25.
The legislation's sponsors said its passage would help Ukraine "abandon the Russian heritage of imposing the celebration of Christmas on January 7," and help Ukrainians "live their own life with their own traditions (and) holidays."

Ukraine and Russia are both majority Orthodox countries, but since Russia illegally annexed Crimea and began supporting separatists in Ukraine's eastern Donbas region in 2014, a large part of the Orthodox community in Ukraine has moved away from Moscow.

Russia's war in Ukraine further accelerated the divide between the two branches of Orthodox Christianity, especially given that the head of Russia's Orthodox Church, Patriarch Kirill, fully endorsed the invasion and framed it as a culture clash between the wider Russian world and Western liberal values.

The new law will effectively formalize what some churches in Ukraine had already begun practicing. A branch of the Orthodox Church of Ukraine allowed its churches to celebrate Christmas on December 25 last year. Ukraine's main Greek Catholic church said in February it was moving to a new calendar to celebrate Christmas on December 25 as well.

The decision appears to be popular. In December, the Ukrainian government launched a poll asking citizens whether the date for Christmas should be moved to December 25. Nearly 59% of the more than 1.5 million people who voted supported such a move.

Alla and Oksana, two teachers from the Zaporizhzhia region who had been forced to flee their homes, said they supported the decision to change the date. They added that they celebrated Christmas on December 25 last year and felt they would "quickly adapt."

"Ukraine should be a civilized European country," Alla said. "This should be the norm for us."
All wars spark outrage, of course. But this seems very different. It will take sheer and utter defeat for the Ukrainians to acede to living under Russian domination.
Conversely, Putin has gambled too much Russian blood and treasure on his "special military operation" to back down without something meaningful to show for it. Nor is it obvious that, were he to be ousted, the replacement would be more reasonable.