How Would You Fix The Budget? Here's How I'd Do It
Thanks to an interactive web tool from The New York Times we can all try to make the hard political choices needed to fix the budget mess.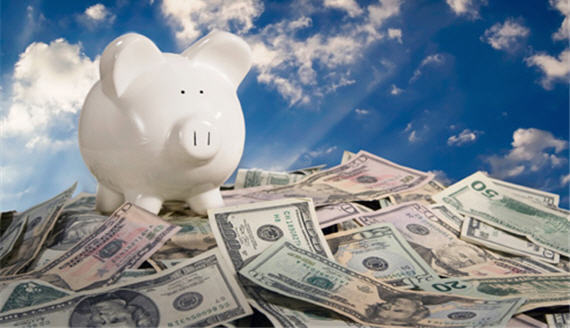 Professor Stephen Bainbridge points me to an interesting little feature The New York Times has up today that allows you to attempt to balance the budget by 2015 (which requires $148 billion in savings) and 2030 (which requires 1.355 trillion).
Here's how I did it:
Domestic and Foreign Aid
Cut foreign aid by half
Eliminate earmarks
Eliminate farm subsidies
Cut pay of civilian federal workers
Reduce federal workforce by 10%
Cut 250,000 government contractors
Other cuts
Cut aid to states
Military
Reduce troops in Asia and Europe
Cancel or delay big ticket weapon systems
Reduce Non-combat military compensation and overhead
Reduce troops in Afghanistan and Iraq to 60,000 by 2015
Health Care
Medical malpractice reform
Raise medicare eligibility to 68
Reduce tax break for employer funded health plans
Social Security
Raise eligibility age to 68
Means test benefits
Tighten disability benefits
Change inflation metric
Taxes
Lincoln-Kyl estate tax plan
Allow Bush tax cuts to expire for incomes over $ 250,000/year
Eliminate loopholes, reduce rates (Bowles-Simpson plan)
Convert mortgage deduction to a tax credit
Bank tax
This plan results in a balanced budget by 2015, and by 2030, and consists of 62% in spending cuts and 38% in tax changes.
It's obviously a radical plan, and I'm sure someone will point out that a lot of this is politically difficult to accomplish at best, but this goes right to what I said on Wednesday when the Bowles-Simpson plan was released:
If we lived in a country with adult political parties, the release of the Commission's report would serve as the beginning of a long overdue national conversation about how to get our fiscal house in order. Liberals would recognize that social spending would have to be cut, and conservatives would recognize that defense spending cuts and tax increases would have to be on the table. Instead, what we're likely to see is more of the same political gamesmanship — liberals accusing the GOP of wanting to starve Grandma, conservatives accusing liberals of just wanting to raise taxes so they can spend more. And the debt will continue to rise.

At some point we're going to be forced to deal with these problems, but it's not going to happen until we start feeling the pain that we could ward off if we'd just grow up already
What would you do ?