Debt Commission Draft Report Calls For Spending Cuts, And Tax Increases
The Chairmen of the National Debt Commission have released a draft report for consideration. It's got some very good ideas, but it's most likely Dead On Arrival.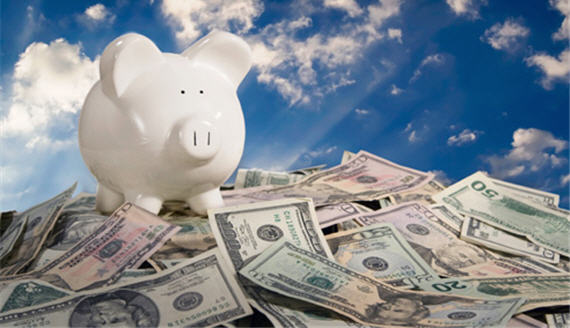 The final report of the bipartisan Commission On The National Debt isn't due to come out until next month, but a draft has been released that shows just how far the Commission is likely to go:
A draft proposal to be released Wednesday by the chairmen of President Obama's bipartisan commission on reducing the federal debt calls for deep cuts in domestic and military spending starting in 2012, and an overhaul of the tax code to raise revenue. Those changes and others would erase nearly $4 trillion from projected deficits through 2020, the proposal says.

The plan would reduce Social Security benefits to most future retirees — low-income people would get a higher benefit — and it would subject higher levels of income to payroll taxes to ensure Social Security's solvency for at least the next 75 years.

But the plan would not count any savings from Social Security toward meeting the overall deficit-reduction goal set by Mr. Obama, reflecting the chairmen's sensitivity to liberal critics who have complained that Social Security should be fixed only for its own sake, not to balance the nation's books.

The proposed simplification of the tax code would repeal or modify a number of popular tax breaks — including the deductibility of mortgage interest payments — so that income tax rates could be reduced across the board. Under the plan, individual income tax rates would decline to as low as 8 percent on the lowest income bracket (now 10 percent) and to 23 percent on the highest bracket (now 35 percent). The corporate tax rate, now 35 percent, would also be reduced, to as low as 26 percent.

Even after reducing the rates, the overhaul of the tax code would still yield additional revenue to reduce annual deficits — a projected $80 billion in 2015.

But how low the rates are set would depend on how many tax breaks are reduced or eliminated. Some of them, including the mortgage interest deduction and the exemption from taxes for employees' health benefits, are political sacred cows.
It's worth noting that this draft only has the agreement of the two co-Chairman, and it's unclear how many of these recommendations will make it into the final report:
"This is not a package that I could support," Representative Jan Schakowsky, an Illinois Democrat, said during a break in a private meeting by the commission. She said any package able to win 14 votes on the panel would have to look "very different" from the options being discussed.

Senator Dick Durbin, an Illinois Democrat, called the plan a "starting point for the conversation."

"We're not going to have an up-or-down vote on this," said Durbin. "There are proposals in there that are painful. I told them I said there are things in here which inspire me and other things which I hate like the devil hates holy water. I'm not going to vote for those things."

Some Republicans also expressed skepticism that the report would survive in its current form. New Hampshire Senator Judd Gregg called the plan a "starting point." Representative Jeb Hensarling of Texas said "some of it I like, some of it disturbs me."
With that in mind, though, it seems doubtful to me that many of the proposals in the draft would make it through Congress if they did make it through to the final report.
Given that the issues surrounding Social Security are separate from the issues surrounding the Federal Budget deficit, I'm not entirely sure why the Commission is choosing to include them in the report. For one thing, the proposals they make will generate enough political controversy on their own, taking a walk along the famed "Third Rail" of American politics doesn't make that much sense to me. Additionally, while eliminating the mortgage interest deduction and other popular tax deductions (in exchange for cuts in the underlying tax rates) strikes me as a good idea, the fact that they are politically popular means that getting rid of them is going to be next to impossible.
Already, the knives are out on both sides of the political aisle. Jane Hamsher at FireDogLake has been calling the Debt Commission the "Cat Food Commission" for months now, while conservatives have been berating co-chairman, and long-time conservative Republican, Alan Simpson's membership on the Commission as being a surrender on tax increases.
If we lived in a country with adult political parties, the release of the Commission's report would serve as the beginning of a long overdue national conversation about how to get our fiscal house in order. Liberals would recognize that social spending would have to be cut, and conservatives would recognize that defense spending cuts and tax increases would have to be on the table. Instead, what we're likely to see is more of the same political gamesmanship — liberals accusing the GOP of wanting to starve Grandma, conservatives accusing liberals of just wanting to raise taxes so they can spend more. And the debt will continue to rise.
At some point we're going to be forced to deal with these problems, but it's not going to happen until we start feeling the pain that we could ward off if we'd just grow up already