I Don't Think that Means What You Think it Means (DeMint, Sacrilege and Delays)
Since when is working the week before Christmas sacrilege?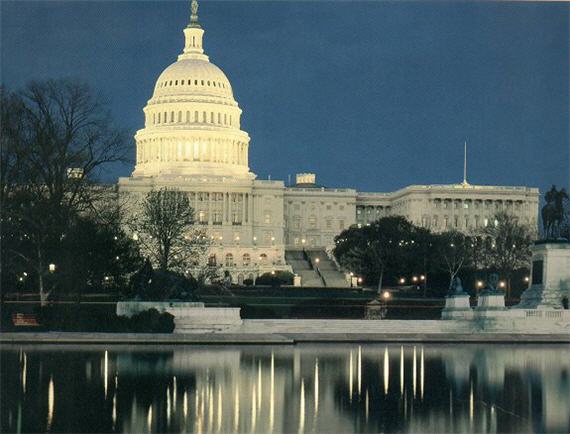 I know that Doug Mataconis already blogged on Jim DeMint's comment about the current lame duck session and the pending Christmas break, but I can't help but throw in my two cents.
What especially gets me is DeMint's assertion that it is "sacrilegious" to have votes on the START treaty and the omnibus spending bill right up to Christmas.
Here's the Merriam-Wester definition of sacrilege:
1: a technical and not necessarily intrinsically outrageous violation (as improper reception of a sacrament) of what is sacred because consecrated to God

2: gross irreverence toward a hallowed person, place, or thing
Somehow I don't think that having a Congressional vote close to Christmas qualifies.   Indeed, it is worth noting that there is no Biblical injunction to even celebrate Christmas, per se, let alone an admonition against working on the days leading up to the event.  Indeed, I suspect a great number of readers of this blog will be working the week before Christmas, perhaps including Christmas Eve.  Some may even have jobs that requires working on Christmas Day itself.
DeMint further ruins his argument (such as it is) given that he is seeking to  waste time on the Senate floor rather than speeding things along so that they can clear out well before Christmas.  Via The Hill's Blog Briefing Room:  DeMint will force readings of START Treaty and omnibus bill
Sen. Jim DeMint (R-S.C.) will force readings of both a nuclear arms treaty and $1.1 trillion spending bill that could eat up hours of the remaining lame-duck Congress.

DeMint will invoke a senatorial privilege to ask that texts of both the New START Treaty and the 2011 omnibus spending bill be read aloud on the Senate floor.

The readings could take seven to 12 hours to verbalize the START Treaty, while the omnibus could take 40 to 60 hours, according to a spokesman for DeMint.
Look, DeMint opposes the legislation in question and he wants to run out the clock in the hopes of defeating the bills.  He has the right to do so.  But don't say things like "We shouldn't be jamming a major arms control treaty up against Christmas; it's sacrilegious and disrespectful" and then engage in delaying tactics in the hopes of extending the session.