Jim DeMint Will Not Endorse In South Carolina Primary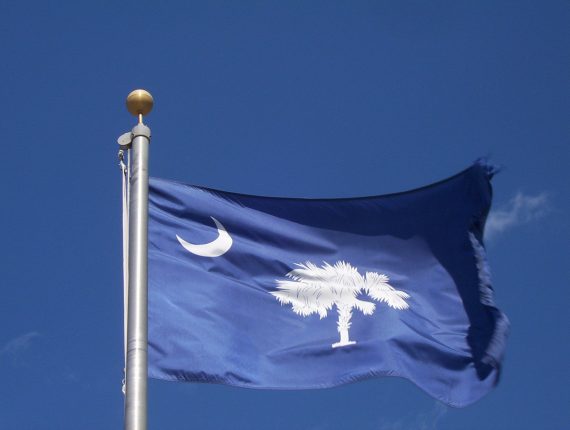 Putting an end to weeks of speculation, one of the most conservative members of the Senate has announced he will stay on the sidelines in his home state's primary:
(CNN) – One of the most sought-after South Carolina politicians said Monday he would not endorse a candidate ahead of the Palmetto State's primary.

Sen. Jim DeMint, who has offered praise to all of the candidates in the field, said in a statement, "I do not have a favorite in this race and I will not endorse a candidate."

DeMint said his stance reflected the view of many voters in South Carolina.

"I've gotten to know each of the candidates over the past year and they are all far superior to Obama," DeMint said. "My view reflects what I've heard from Republican voters across South Carolina who remain divided in this race."

DeMint would have been a big get for any candidate in the GOP field, given his high regard among conservative voters. Many of the contenders have met with the senator in person, looking to gain his backing.

DeMint is considered a tea party favorite for his uncompromising stance on government spending, and was influential in endorsing candidates in the 2010 midterm elections. He was one of the first establishment Republicans to get behind Florida Sen. Marco Rubio in his primary battle with incumbent Republican Charlie Crist, and also supported the winning candidacies of Sen. Rand Paul of Kentucky and Sen. Mike Lee of Utah.

In the 2008 primary battle, DeMint backed former Massachusetts governor and current GOP candidate Mitt Romney.
There was some speculation earlier that DeMint might end up endorsing Romney again notwithstanding the fact that many of the Tea Party groups that support DeMint are very anti-Romney. That could have happened, but in retrospect it's likely that DeMint's decision to stay neutral is influenced by political calculations. DeMint likely doesn't want to burn bridges with the Tea Party since he's said repeatedly that his primary concern in 2012 will be focused on electing more Republican Senators. At the same time, though, it makes no sense for him to burn bridges with the inevitable nominee by tossing an endorsement to a candidate who has no real chance of winning the nomination, but who could cause unneeded problems for Romney in the weeks ahead. Finally, it was only a few days ago that DeMint said that Romney was likely to win South Carolina, that wasn't an endorsement but it was pretty darn close to an acceptance of inevitability.
Most importantly, though, as Ed Morrissey notes, DeMint not endorsing likely means that the effort to consolidate conservatives behind a single "Not Romney" will fail:
[A] DeMint endorsement would have reverberations far outside of South Carolina, too.  So will his non-endorsement.  Tony Perkins hoped to get conservative voters to focus on a single alternative to Mitt Romney by gathering 150 leaders of the family-values movement to make their own endorsement.  Rick Santorum won that battle on the third ballot, and could have hoped to gain some votes from the columns of Rick Perry and Newt Gingrich, if not pressure them to pull out of the race.  Instead, the non-endorsement that follows on the heels of Perkins' efforts will encourage the other candidates to remain in the race, and takes at least a little of the wind out of the sails of the endorsement of Santorum.

This doesn't help Mitt Romney directly, of course, especially since DeMint endorsed Romney in 2008.  The lack of a DeMint endorsement in 2012 will help fuel conservative skepticism over Romney's bid in this cycle.  However, to the extent that a non-endorsement slows or prevents conservative consolidation in South Carolina, that does nothing but boost Romney's chances of winning the primary in the Palmetto state and threatening an early end to the Republican nomination fight.
I'd also add that DeMint not endorsing is about as clear a recognition as you'll get before Saturday from a major conservative that this race is effectively over.