Insecurity-in-Chief
Trump brags about being the "most admired" and provides yet another example of poor understanding of data.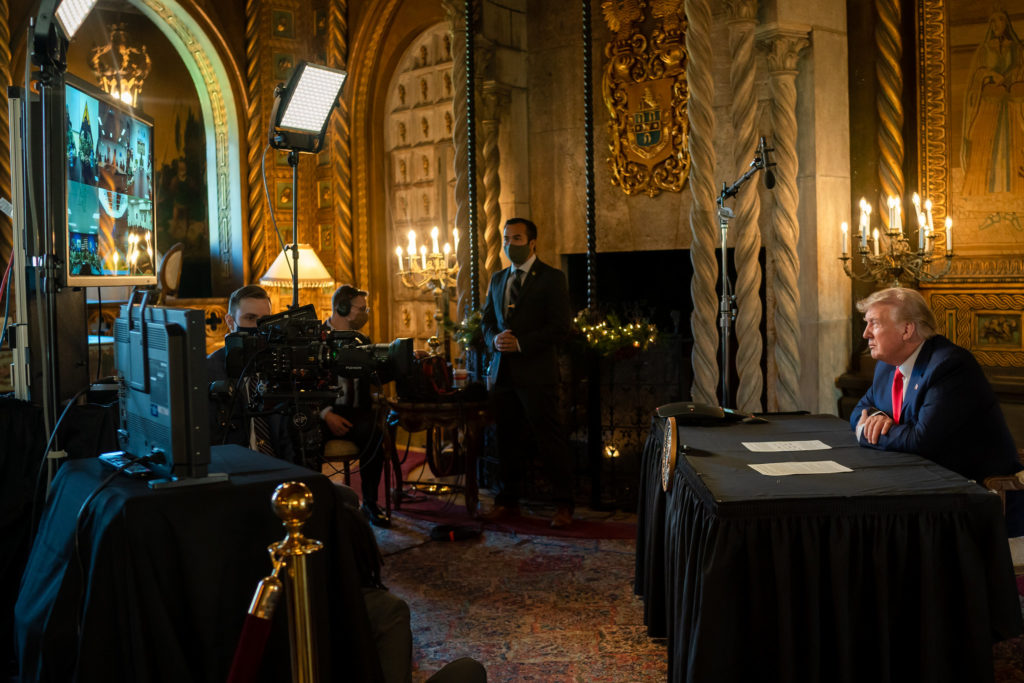 So, late every year we find out a couple of largely unimportant titles. One is Time's Person of the Year (which is a solely subjective choice designed to get attention for the magazine) and Gallups's poll of the "Most Admired Man and Woman").
This year, Gallup has revealed that the sitting US President, one Donald J. Trump (you may have heard of him) is the most admired man (for those keeping score at home, Michelle Obama was the most admired woman).
Heady stuff, to be sure!
In the 2020 poll, Trump came in first with 18% (Barack Obama was second with 15%, Biden third with 6%, and Fauci fourth at 5%).
This is, apparently, a sign that Trump really won the election! Just ask him!
Several thoughts occur, although the most overwhelming one is that it never fully ceases to amaze what a remarkably insecure and narcissistic president we have (the same way a dead skunk's stench never ceases to offend, even if it is not surprising how bad it smells). The second thought is how absurd it is to think that this survey has anything to do with electoral outcomes.
Other thoughts include the fact that this is yet another example of both innumeracy (both by Trump and others I have seen mention this poll over the last couple of days) and lack of understanding of the basic mechanics of public opinion.
On the general math issue, if 18% think you are the most admirable, 82% think you aren't. So, hooray, you?
In regards to the polling, two sub-points. First, an open-ended question like this means you are going to get so many answers that by definition the "winner" is still only going be a small plurality. Second, a question like "What man that you have heard or read about, living today in any part of the world, do you admire most?" is going to largely result in a name-recognition result.
As the Gallup write-up notes:
The incumbent president is usually top of mind when Gallup asks Americans to name, without prompting, which man living anywhere in the world they admire most. In the 74 times Gallup has asked the open-ended most admired man question since 1946, the incumbent president has topped the list 60 times.
And, guess what, three of the fourteen times that a president did not top the list were 2017, 2018, and 2019 when Barack Obama topped Donald Trump (although in 17 and 19 he bested Trump on tiebreakers if I understand the reporting0. Indeed, Obama topped the list 12 years running. I am sure Trump didn't notice that fact at all.
The whole list from 1946 to 2019 can be found here.
Trump's inability to win up and until now is a function of his lack of popularity, which we have seen measured his entire presidency. As Gallup notes:
When the sitting president is not the top choice, it is usually because he is unpopular politically. That was the case in 2017 and 2018 when Trump had 36% and 40% approval ratings, respectively, and finished second to Obama as most admired man.
Even this year, he tops the list because Republican respondents mostly named Trump while Democratic respondents split their preferences:
Even though Trump is similarly unpopular now — 39% approve of his performance — his dominant performance among Republicans, contrasted with Democrats splitting their choices among multiple public figures, pushes him to the top of the 2020 most admired man list.
Specifically: "Forty-eight percent of Republicans name Trump this year, with no other public figure receiving more than 2% of Republicans' votes." And "Obama is the top choice among Democrats, at 32%, but that is down from 41% last year. President-elect Joe Biden (13%) is also commonly named by Democrats."
Trump is the singular Republican at the moment, since he is a losing incumbent (no new leaders in the party have yet to have a chance to emerge in a way that would resonant with the general population).
Ultimately, the poll is mostly an end-of-the-year filler story during a time period when news organizations are mostly taking time off. It doesn't mean a whole lot more than a poll of "powerful person most people have heard of and like better than other powerful people" as well as measuring the fact that admiration of this type is highly fragmented.
But, what is the pinned tweet on Trump's Twitter feed?
I am not sure which is more nauseating, the sycophancy on display, or the fact that POTUS is eating it up.
Meanwhile, the aforementioned Time Magazine Person of the Year was a combo: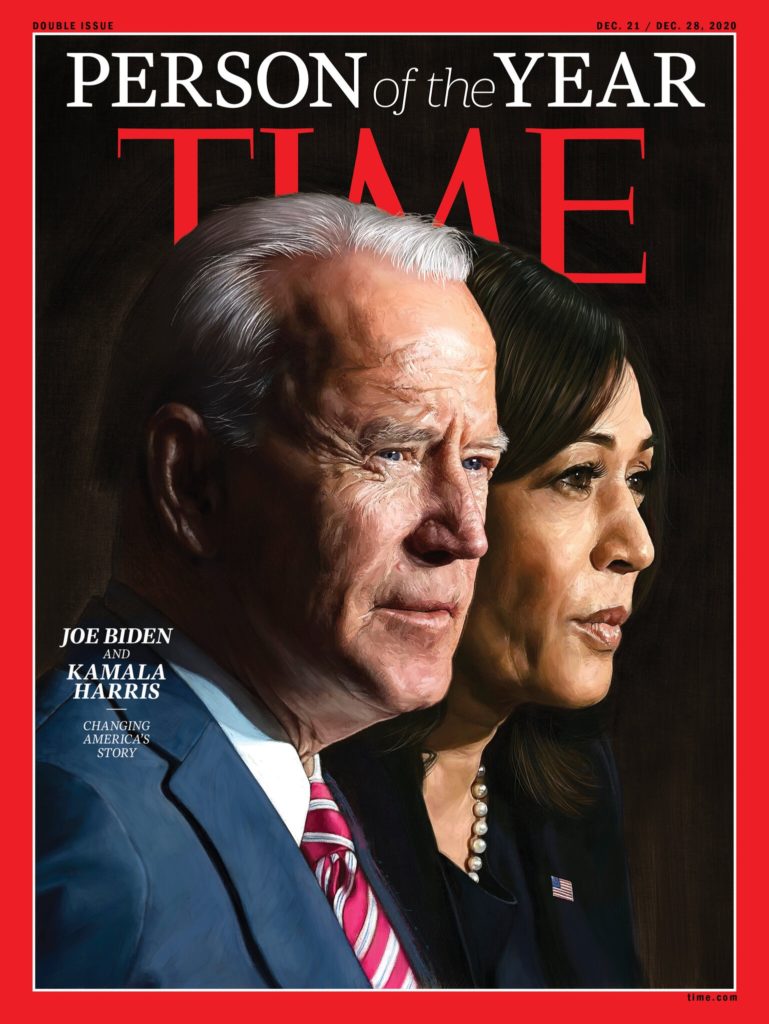 (And let me be clear: this doesn't mean much either, and if I had been choosing, I probably would have gone with Fauci).
Guess what isn't pinned at the top of either of their Twitter feeds? Biden has nothing pinned and Harris has a tweet about getting the coronavirus vaccine.
Look: I have no illusions that Biden and Harris aren't both egotists who think highly of themselves. No one pursues a position of leadership without some amount of ego. Moreover, no one seeks to be President of the United States without having a huge ego. But I am looking forward to having a president who isn't a raging narcissist who spends more time talking about things like who is Gallup's most admired than he has talking about the bombing in Nashville (or, for that matter, about promoting vaccinations).
Trump's feed currently is mostly about crazy electoral fraud stuff. The closest he comes to promoting vaccinations is as follows:
And
So, you know, real profiles in leadership.