About That Ten Point Democratic Gain In The Latest Gallup Poll
According to Gallup, there was a ten point move in the public's preference on the Generic Congressional Ballot between last week and this week. What's more likely is that Gallup is making a mistake somewhere.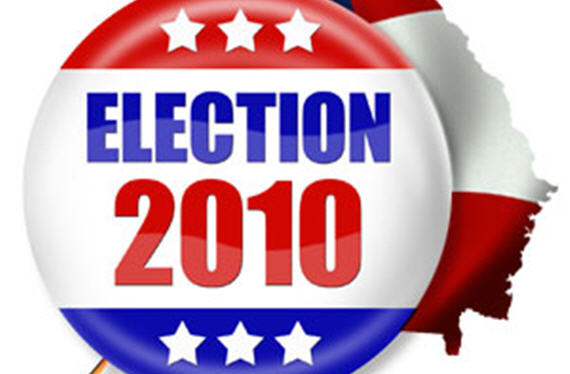 Last week I noted that the Gallup General Congressional Ballot Poll showed Republicans with the largest lead in the history of Gallup polling that question. This week, Gallup is out with a poll that purports to show that the parties are tied:
PRINCETON, NJ — Republicans and Democrats are tied at 46% among registered voters in Gallup's weekly tracking of congressional voting preferences, marking a shift after five consecutive weeks in which the Republicans held the advantage.

These results are based on aggregated data from more than 1,650 registered voters surveyed Aug. 30-Sept. 5 as part of Gallup Daily tracking. The results reflect more competitive voting intentions than has been the case recently. Republicans' leads over Democrats among registered voters in three of the previous four weeks were the highest Gallup has measured for this midterm election campaign, and higher than any GOP advantage Gallup has measured in a midterm election year since 1942.

Last week marked the return of President Barack Obama from his 10-day vacation, and included his national address to announce the official end of combat operations in Iraq. The president's three-day job approval rating rose to 47% for Aug. 29-31 — a level it had reached only once since mid-July. Last week also brought media commentary in the aftermath of conservative talk-show host Glenn Beck's massive rally in Washington, D.C. It is not clear if these or other factors affected Americans' voting preferences as measured by the generic ballot.

Whether the 2010 race has shifted more permanently to a more competitive positioning will be apparent in the coming weeks. Nevertheless, even the current tie in the generic ballot among registered voters points to a better year for Republicans than for Democrats, given the GOP's usual advantage in voter turnout in midterm elections.
Interestingly enough, though, the poll showed Republicans with the same advantage in entusiasm we saw last week:
There has been no change in the advantage Republicans hold over Democrats on motivation to vote in the fall elections. Republicans remain twice as likely as Democrats to be "very enthusiastic" about voting, tied with the previous week's measure as the largest such advantage of the year.

Recent Gallup research has shown that Republicans, and conservative Republicans in particular, have given much more thought than Democrats to the upcoming congressional elections, another key measure of turnout used in Gallup's likely voter modeling.
Nonetheless, what's going on here ? Not surprisingly, many blogs on the left are citing these Gallup numbers as evidence that the midterm situation isn't as rosy for Republicans as recent analysis has claimed. However, a closer look reveals that there's something going on with Gallup this year that should give pause to anyone considering relying on their numbers.
First, take a look at this chart:
The poll has fluctuated significantly since March and, at one point, even claimed to show the Democrats leading the the Generic ballot as recently as six weeks ago. While it's entirely possible that the public really doesn't know what it wants, fluctuations like this are unusual and could be a sign that Gallup's polling model isn't accurately reflective of the public as a whole.
Second, it's worth noting that there's an important difference between this Gallup poll, the NBC and ABC polls I wrote about yesterday, and the Rasmussen poll that came out yesterday as well. For some reason Gallup is still measuring Registered rather than Likely Voters. With only eight weeks left to go until election day, the predictive value of a Registered Voter poll is fairly low.
Third, there's one simple fact — any poll that fluctuates ten points in any direction over the course of seven slow news days should be viewed with suspicion, a fact which NBC's Chuck Todd acknowledged yesterday:
We specifically advise our colleagues to be leery of Gallup. Most, if not all, NBC news shows avoid.
Of course NBC has its own polling unit and its own polls to promote, but Gallup is a name with a long history in American politics. To hear political analysts dismissing it like that this year seems to confirm the idea that Gallup just isn't getting it right this time around.