Internet Threatens Mormons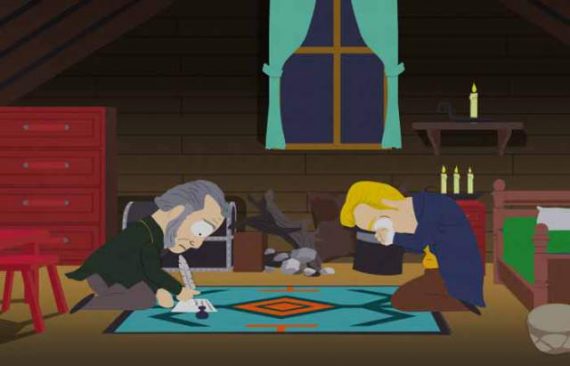 Mormons have apparently just discovered the Internet, a decades-old platform containing information.
NYT ("Some Mormons Search the Web and Find Doubt"):
In the small but cohesive Mormon community where he grew up, Hans Mattsson was a solid believer and a pillar of the church. He followed his father and grandfather into church leadership and finally became an "area authority" overseeing the Church of Jesus Christ of Latter-day Saints throughout Europe.

When fellow believers in Sweden first began coming to him with information from the Internet that contradicted the church's history and teachings, he dismissed it as "anti-Mormon propaganda," the whisperings of Lucifer. He asked his superiors for help in responding to the members' doubts, and when they seemed to only sidestep the questions, Mr. Mattsson began his own investigation.

But when he discovered credible evidence that the church's founder, Joseph Smith, was a polygamist and that the Book of Mormon and other scriptures were rife with historical anomalies, Mr. Mattsson said he felt that the foundation on which he had built his life began to crumble.

Around the world and in the United States, where the faith was founded, the Mormon Church is grappling with a wave of doubt and disillusionment among members who encountered information on the Internet that sabotaged what they were taught about their faith, according to interviews with dozens of Mormons and those who study the church.

[…]

Every faith has its skeptics and detractors, but the Mormon Church's history creates special challenges. The church was born in America only 183 years ago, and its founder and prophet, Joseph Smith, and his disciples left behind reams of papers that still exist, documenting their work, exposing their warts and sometimes contradicting one another.

"The Roman Catholic Church has had 2,000 years to work through the hiccups in its history," said Terryl L. Givens, a professor of English, literature and religion at the University of Richmond and a Mormon believer. "Mormonism is still an adolescent religion."
Apparently, they don't get cable television in Utah, either, as South Park pointed this all out years ago.