Mormons Don't Want to Be Called 'Mormons' Anymore
The Church of Jesus Christ of Latter-Day Saints wants to be referred to by its given name. Shouldn't we respect that wish?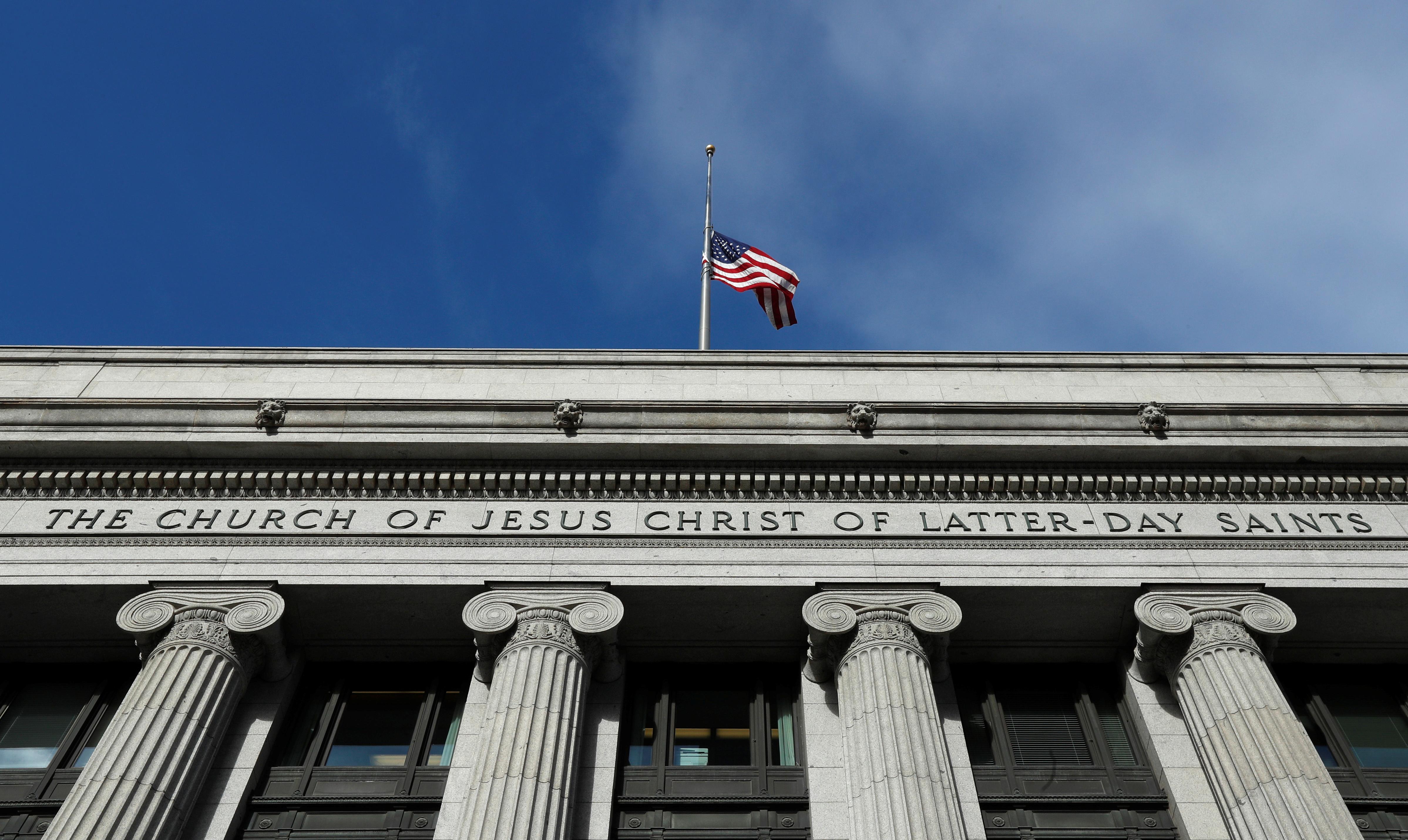 Reading the Slate story "The Mormon Church Just Urged a 10-Day Social Media Fast for Women," I discovered that I had missed the news back in August that the president of the Church of Jesus Christ of Latter-Day Saints asked that his institution be referred to as, well, the Church of Jesus Christ of Latter-Day Saints rather than Mormons or LDS back in August. He issued a new newsroom Style Guide setting out the new rules:
In the first reference, the full name of the Church is preferred: "The Church of Jesus Christ of Latter-day Saints."
When a shortened reference is needed, the terms "the Church" or the "Church of Jesus Christ" are encouraged. The "restored Church of Jesus Christ" is also accurate and encouraged.
While the term "Mormon Church" has long been publicly applied to the Church as a nickname, it is not an authorized title, and the Church discourages its use. Thus, please avoid using the abbreviation "LDS" or the nickname "Mormon" as substitutes for the name of the Church, as in "Mormon Church," "LDS Church," or "Church of the Latter-day Saints."
When referring to Church members, the terms "members of The Church of Jesus Christ of Latter-day Saints" or "Latter-day Saints" are preferred. We ask that the term "Mormons" not be used.
"Mormon" is correctly used in proper names such as the Book of Mormon or when used as an adjective in such historical expressions as "Mormon Trail."
The term "Mormonism" is inaccurate and should not be used. When describing the combination of doctrine, culture and lifestyle unique to The Church of Jesus Christ of Latter-day Saints, the term "the restored gospel of Jesus Christ" is accurate and preferred.
When referring to people or organizations that practice polygamy, it should be stated that The Church of Jesus Christ of Latter-day Saints is not affiliated with polygamous groups.
The reaction, even from the presumably Mormon-friendly Salt Lake Tribune has been something of an eye roll.  For example, the report titled "LDS Church wants everyone to stop calling it the LDS Church and drop the word 'Mormons' — but some members doubt it will happen."
The Church of Jesus Christ of Latter-day Saints really, truly, absolutely wants to be known as The Church of Jesus Christ of Latter-day Saints.

Not the LDS Church. Not the Mormon church.

It made that clear Thursday — even though the last attempt to eradicate those nicknames for the Utah-based faith flopped.

[…]

Still, many believing observers are skeptical that this drive will be any more successful than a similar effort to jettison "Mormon" that launched before the 2002 Winter Olympics. That attempt ended a decade later with a return to the long-standing and, in some quarters, beloved nickname "Mormon."

Rocky Anderson, who was Salt Lake City's mayor from 2000 to 2008, diligently followed the dominant church's request back then — even using "the Church of Jesus Christ" on second reference, which sometimes earned jeers even from faithful Latter-day Saints.

"It was really awkward," Anderson said Thursday. "I did find it a mouthful."

[…]

Blogger Steve Evans, founder of By Common Consent, sees Nelson's effort as "fighting for the divinely revealed name of the church in the hearts and minds of the members."

[…]

"He views it as something sacred, which I respect," Evans said. "But the initiative won't succeed — if success means getting everyone to stop using the terms 'Mormon' or 'LDS Church.'"

Evans predicts this undertaking will only "confuse outsiders," he said. "I don't think it substantively alters external perspectives of the church, but I do think it makes us look a little persnickety."

The church already has "a popular brand — why not embrace it and use it? … We should be leveraging those names instead, while simultaneously teaching the real name of the church and reinforcing why it is something holy to us."

LDS blogger Jana Riess, a senior columnist for Religion News Service, also believes the drive may fail.

"It would be extremely unlikely for the majority of journalists to adopt this new style," she said, "in part because the church has not provided a single-word term that is as descriptive as 'Mormon' or 'LDS.'"
The piece goes on to further detail how difficult the change will be, given how ingrained our habit of referring to the faith by variants of the "Mormon" label has become. And I agree. "Mormon" and "LDS" are simply easier to say and more familiar than "Church of Jesus Christ of Latter-Day Saints."
But here's the thing. Our societal—and certainly our journalistic—sensibility has changed on these things even since the failed 2002 rebranding attempt. It has become an article of faith that it's impolite, if not downright insulting, to refuse to call people or groups that which they prefer to be called.
"African-American" doesn't roll off the tongue nearly as easily as "black" and is actually more confusing. (Many black Americans consider themselves African and many Americans of African descent aren't black.) "Black" itself was a preferred self-description, coined by civil rights leaders as more empowering than older, uglier terms. But as African-Americans themselves adopted the new language, most of us have tried to adapt our usage to the preferred term.
Similarly, the term "Oriental," which was a perfectly customary term well into my twenties, used in polite conversation and journalistic and academic references, was deemed offensive and "Asian" became preferred. Most of us changed our vocabulary accordingly, even though the old term was perhaps more useful. (Asia is bigger than the Orient. "Oriental" was therefore much more precise, excluding, in particular, South Asians.) Perhaps because it's easier to say than "African-American," I hardly ever find myself slipping into the old verbiage in that way that I do with "black."
At the individual level, it has long been seen as insulting to refer to people who change their name, especially for religious reasons, by their birth name. Most notably, when athletic superstars Cassius Clay and Lew Alcindor became Muhammad Ali and Kareem Abdul Jabbar, most of polite society accommodated their new identities. When Lloyd Bernard Free decided he wanted to be World B. Free, Chad Johnson became Chad Ochocinco, and Ron Artest changed his name to Metta World Peace the journalistic community more-or-less went along with them, even though most considered the changes silly, if not a form of trolling.
Many of us have struggled more with the conventions of the LGBTQ movement, partly because they're changing so quickly and partly because they're alien to us. I haven't fully learned, much embraced, the nuanced nomenclature of nonbinary gender or even the intricacies of evolving pronoun rules. Even so, many of us have adapted to the understanding that people have strong feelings about these things and that calling people by their preferred names and pronouns is the decent thing to do.
The #MeToo movement and the Brett Kavanaugh controversy also highlighted that people we used to refer to as "victims" or even "accusers" are now politely referred to as "survivors." This is particularly problematic for me in the case of mere allegation, as it essentially assumes the allegation true and shifts the presumption of guilt to the accused. Regardless, major media outlets seem to have quickly embraced that new convention.
Why, then, doesn't the Church of Jesus Christ of Latter-Day Saints deserve the same respect for its wishes? Yes, it's an incredibly awkward string of words. And their preferred second reference convention, Church of Jesus Christ, seems to suggest that other Christian denominations are illegitimate. But many of the above-mentioned cases of linguistic change have similar issues.
UPDATE: It occurs to me that the more effective Church strategy would be to argue that "Mormons" is a slur. It certainly has that as its origin.